How Energetic Bollywood Moms Maintain Their Fitness?
Do you know why Bollywood moms are always youthful and evergreen? As fitness is the foremost in the Bollywood industry, all Bollywood moms always maintain themselves in strict workout routine and diet plans. Although pregnancy gives oodles of weight, but that is not a problem for these Bollywood mothers. They always follow a balanced and healthy lifestyle.  Here are fitness mantras of some of energetic Bollywood moms who have successfully maintained their great shape and pretty looks:
Kareena Kapoor Khan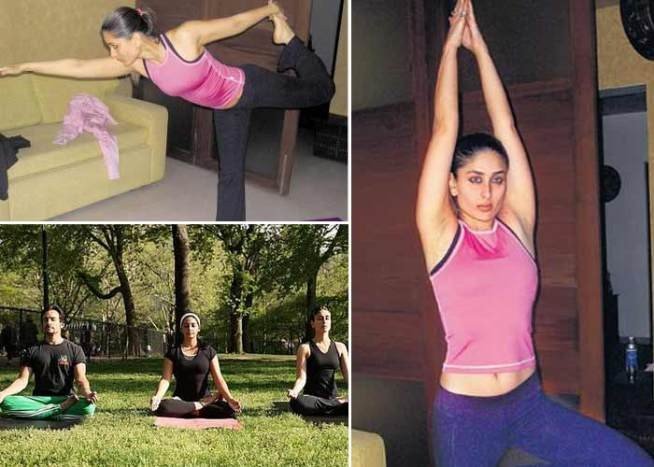 Kareena is known as a style icon of Bollywood. She was in the fame for her zero-figure in the film Tashan. She also again broke headline by exposing her baby –bump. Soon after her pregnancy, she has regained a beautiful frame as well.  The secret lies in her workout, which involves right combination of aerial silk yoga, Pilates, surya namaskars, pranayam, meditation and cardio exercises. Besides, she believes in walking for losing extra kilos.  Kareena follows a healthy and balanced diet too. She does not believe in crash diets to lose weight. She eats everything in a balanced way. To maintain optimum iron, vitamins and calcium levels after delivery, she takes milk, other dairy products, sesame seeds and jaggery in right portions. This has helped in maintaining beautiful hair and skin.  She eats small meals  in every 2-3 hours and drinks at least 6-8 glasses of boiled water every day.
Malaika Arora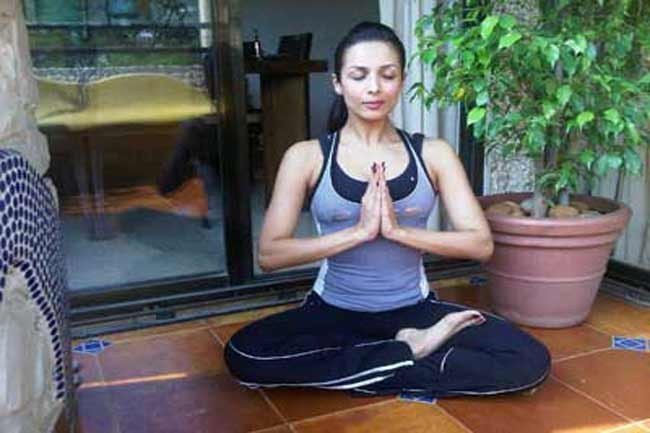 Malaika , a mom with an hourglass figure and  loads of energy who  literally puts many of us to shame. She always looks fit and gorgeous. Her day starts with a warm glass of water along with lemon and honey. She always keeps herself well hydrated. She follows five meal plans and avoids fried and oily food. Her breakfast provides her ample of vitamins and minerals, which consists of poha, upma or  idli, fresh fruits, multigrain toasts with eggs. She prefers protein shake with banana after her workout and opt for veggies, salads, chicken, soups and chapattis for lunch and dinner. Malaika emphasizes on homemade food. She does not believing in starving and consumes healthy snacks at time of hunger pangs.
Her work consists of cardio exercise along with hip-hop and yoga. She enjoys jogging, swimming and dancing to keep herself fit. She loves Pilates as it has given her great flexibility and shape.
Shilpa Shetty Kundra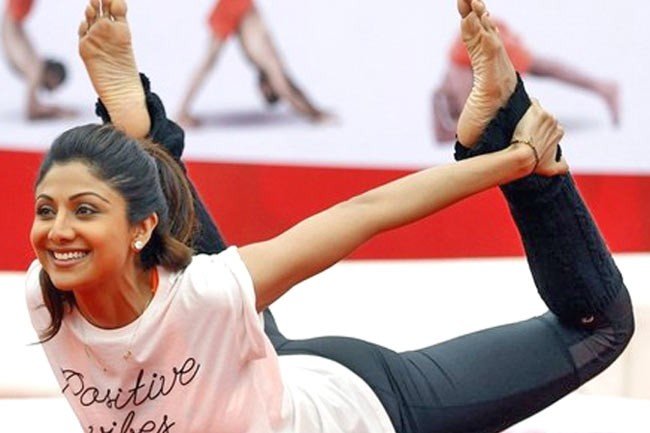 Shilpa Shetty is one the famous actress who has become sexier and fitter day by day. She believes that a woman becomes more beautiful after 30 if they can make themselves fit by having a healthy diet and yoga. She also recommends exercising for an hour every day. Her diet plan is little different and start with amla juice/ aloe vera/ pomegranate juice or any other veggie juice in the morning. She prefers two eggs and milk tea for breakfast to stay energetic and full. She focused on proteins and carbohydrates to maintain her metabolism. Her lunch comprise of brown pasta, brown rice or brown bread, prepared in olive oil only while in dinner, she goes for stir-fried vegetables, soups and salads. This has helped her in strengthening immune system, her muscles and bones that had become weak after pregnancy.
She is the ambassador of yoga and Pranayam. Her fitness system includes cardio workout, strength training, animal flow work out along with yoga and meditation. She is truly a motivation for all new moms to get back in shape and delete extra kilos from the body.
Aishwarya Rai Bachchan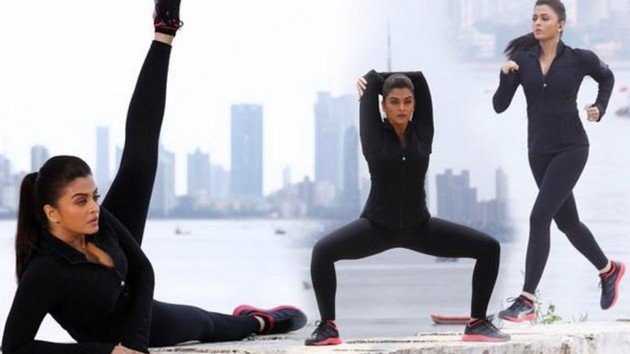 The Miss World, Aishwarya Rai is another great example of energetic Bollywood moms. She believes in enjoying motherhood while taking her own time to lose her post pregnancy weight. She is an extremist of yoga, but also opts to cardio for her post-baby weight loss. Ash believed in healthy and clean diet to maintain svelte figure and great looks. She switched to brown rice, fresh fruits and vegetables, grilled fish along with loads of water to regain her shape
She prefers small portions of meals in place of 2 or 3 big meals. She stays clear from junk foods and fried foods giving preference to boiled veggies, fresh fruits and juices.
Sources: http://www.bollywoodshaadis.com/articles/bollywood-moms-secret-diet-5358
Images: Google