Health gadgets have become quite popular among people these days. Most of these are devised to work together with smartphones to help users stay healthy and fit. Interestingly, the gadgets are very helpful in encouraging users to stick to a healthy diet and fitness routine. Some are also intended to manage chronic health conditions.
Here's a list of top 15 health gadgets for an active lifestyle:
From a smart pain relief wand to medical devices that monitor vital signs, the following health gadgets work together with your smartphone to help you stay fit and to encourage you to start and stick to healthier habits.
Some of them enable patients to manage chronic conditions, others are specially designed for medical professionals, but these innovative devices can quite literally change, and even save your life.
1. Stylish Tracker-Watch Hybrid
This is a stylish fitness tracker-watch hybrid engineered by French company Withings. It counts your steps, records the number of calories burnt, tracks swimming, and monitors your sleep. The gadget is powered by a standard CR2025 cell battery and connects to the iPhone via Bluetooth.


Fitness Tracker Watch – $90.16
Retail Price: $94.90
You Save: $4.74
2. Sportiiiis
The gadget supports by keeping a check on your heart rate in the safest and effective manner. If cycling is your perfect idea if having a fit body, the device will keep a track of your stats with a comfortable head-up-display to indicate heart rate.
3. Tellspec Food Scanner
If eating right has been a problem for you, then this health gadget is definitely for you. The spectrometer has been ranked as one of the top 15 health gadgets in this list for its accuracy in assessing and tracking your intake of daily calories, fiber, carbohydrates, protein, fats, and glycemic load.
4. Sage Oracle One Touch by Heston Blumenthal
Sluggish metabolism is one of the most common problems among people, these days. This health gadget will prepare your favorite coffee recipes at the touch of a button. Right from pulverizing beans to adjusting the coarseness of the grind, micro-foaming, and tamping, the fresh coffee by this gadget will aid fat burning, boost the metabolic rate, and help you stay lean.
5. Netatmo Healthy Home Coach
Breathing polluted air on a daily basis can seriously damage your health. Netatmo's Healthy Home Coach detects air quality levels at home so that you can cut down on the damage. It also detects temperature, humidity, and noise at home, and offers advice on creating a healthier environment.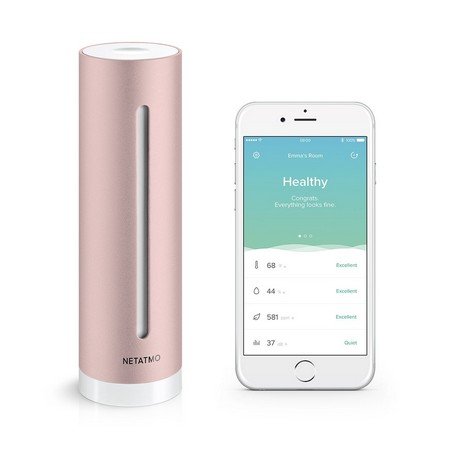 Netatmo Healthy Home Coach, Smart Indoor Climate Monitor
6. Polar M600
The gadget is built on an Android Wear smartwatch platform. It tracks daily workouts, intake of calories, sleep, steps, and inactivity alerts. It can track heart rate during the workout.
7. Priya Ring
This gadget has helped fertility tracking come a long way. The wearable device can be inserted vaginally to incessantly track your core temperature. This helps identify ovulation to provide you with the best shot at conceiving.
8. Bio Scarf
The gadget is available as a scarf with an effective air filter for pollution. It is a stylish alternative to traditional air pollution masks. It serves as an air filtration device that reduces the risk of developing respiratory health problems and protects against viral infections and allergens.
9. Slendertone Connect
This is the best gadget for your abs. Slendertone Connect is controlled through an app on your smartphone. It is attached to your stomach as a belt. You can use it for just 30 minutes each day to tone your core.
10. Skulpt
This gadget is the best one for measuring body fat and muscle. It helps to keep a tab on the fat percentage of your body and offer a detailed analysis of muscle. Skulpt will effectively monitor your activity, allow you to get detailed stats on fitness by measuring body fat percentage, muscle analysis, workout tips, and much more.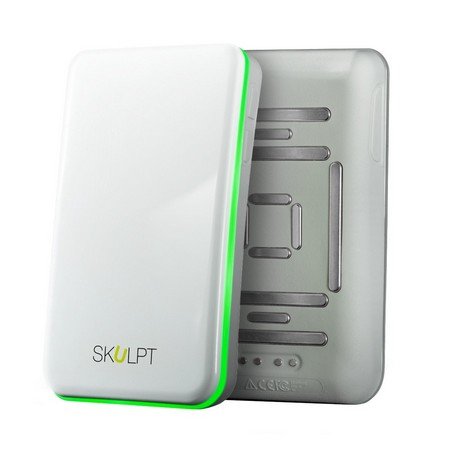 Skulpt Scanner Measures Body Fat Percentage, Identifies Muscle Strengths and Weaknesses
11. Ozumo Active Smart Cup
The cup helps you to figure out the amount of water you need to drink per day. It allows setting reminders on drinking water.
12. JosephJoseph Titan Trash Compactor
This trash will help you to stay healthy. It can hold three times more waste as compared to a similar-sized box. The patented, hygienic compaction design will allow only the interior of a liner to come in contact with trash, leaving a user with clean hands and a cleaner bin. The odor filter will remove unpleasant odors.
13. Cue
The device tracks your body at molecular levels. It can test speck-samples of nasal swabs, blood, and saliva. Cue connects with a smartphone app and detects fertility, Vitamin D levels, testosterone, and inflammation.
14. Wireless Blood Pressure Monitor
The gadget facilitates monitoring of blood pressure on-the-go. This compact health gadget is user-friendly and connects with your smartphone through Bluetooth automatically. You can expect instant color-coded feedback.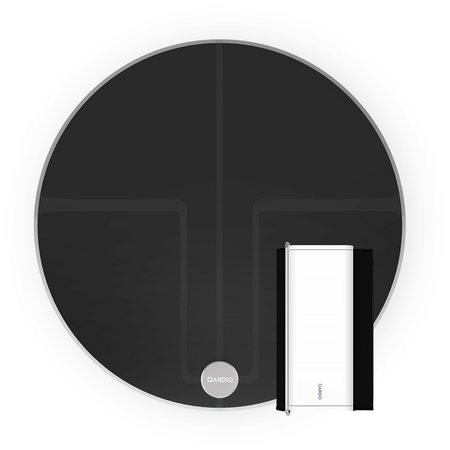 QardioArm Wireless Blood Pressure Monitor + QardioBase Wi-Fi Smart Scale Bundle (Volcanic Black + Arctic White)
15. Portable Gluten Tester
Nima is the world's first portable gluten indicator. It comes with numerous one-time use test capsules. You can track and share data with other users using a proprietary app. It can help those allergic to gluten or suffering from celiac disease.
References:

https://www.healthlibrary.in/19-cool-gadgets-help-improve-overall-health-fitness/
https://www.forbes.com/sites/leebelltech/2018/03/26/the-best-health-tech-2017/#79b85b8a38df
https://www.livestrong.com/slideshow/556938-20-fitness-gadgets-that-actually-work/?slide=9
https://ideaing.com/ideas/best-smart-gym-gadgets/