Eczema is an appalling skin condition that develops into a red inflammation in some areas of skin, resulting in itchiness and roughness causing discomfort to the children. Children make it worse by scratching spots for some relief. This condition is also called infantile eczema or atopic dermatitis. Doctors usually recommend some oral pills and ointments. However, there are various home remedies also that can help treat and provide relief from eczema in children naturally.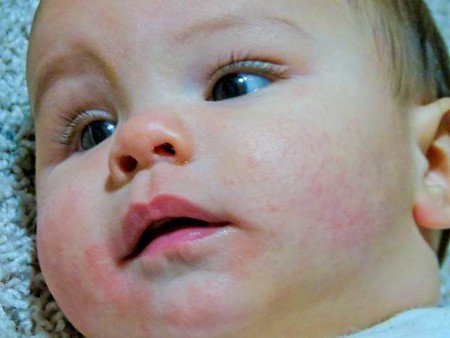 Hot Water Bath
Eczema causes incessant itching. A Water bath with lukewarm water helps reduce itchiness and offers comfort from it. As the eczema spots develop dryness, warm water helps in hydrating them. Use any anti-bacterial soaps on your kid's body while giving him a warm bath.
Cold Pressed Coconut Oil
Cold-pressed coconut oil is very effective in skin disorders. It is kept below room temperature and has certain anti-bacterial properties that provide respite from eczema. This will also curb infection from spreading and hydrate the affected areas also. Just take little oil on your palm and with fingers apply oil on the eczema-affected areas of your child. Soon enough you will notice itchiness is gone.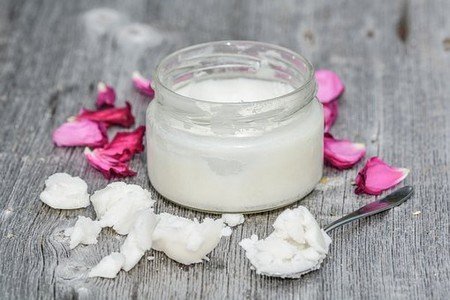 Colloidal oatmeal
Colloidal oatmeal is available over the counter, it is a paste made from finely grounded oatmeal and colloidal material extracted from it. This is mainly used as a cleanser moisturizer and an anti-inflammatory cream. Colloidal oatmeal has been proven to offer faster relied upon eczema scratching. Its soothing effect calls for lesser scratching resulting in faster recovery.
Tea Tree Oil
Tea tree essential oil is a wonderful herb, effective in many health disorders. It has many anti-inflammatory and anti-bacterial properties. Do not apply directly but dilute it before you apply on eczema affected areas of your child's skin. You can apply topically by mixing a few drops in moisturizer for a quick reprieve from eczema.
Tea Tree Oil 33ml – $19.95
from: Healing Natural Oils
Evening primrose oil
Extracted from the evening primrose plant, Evening primrose oil carries many properties. It has omega-6 fatty acids and gamma-linolenic acids that help in soothing eczema itching. Applied topically on the affected part, it combats infections and gets rid of them faster. If taken orally, this ensures quicker relief from inflammation.
Calendula cream
Remember your childhood, how Calendula cream was often applied by your mother on any skin disorder. Widely accepted, calendula cream heals well any skin inflammations caused by eczema. Its application hydrates the dry spots and keeps the blood flowing smoothly in the affected areas. This helps sort out eczema issues in a better way.
Sunflower oil
Sunflower oil, as the name suggests, extracted from sunflower seeds. This hydrates the skin and soothes any irritation that may happen due to eczema. It protects the skin by keeping it moisturized thus discouraging bacteria from invading vulnerable skin. Apply sunflower oil immediately after giving a warm bath to your child.
Sunshine exposure
Let sunshine on your kid's body for 20 minutes maximum as its UV rays will heal eczema quicker. Sun offers vitamin D, which helps the body absorb cholesterol and release melanin. This hastens the healing process of eczema.
References: 
https://kidshealth.org/
https://www.healthline.com/