Top ten Home Remedies to Treat High Blood Pressure
High blood pressure is one of the common health problems among not only older age groups but also in the younger lot. Due to bad lifestyle habits and genetic factors, the problem of high blood pressure erupts and leads to other severe health issues in the body. If you are one of those unfortunate ones who is suffering from high blood pressure and wishes to get rid of it then read on to uncover some natural ways for the treatment.
These home remedies have slow but effective results and do not have any side effects. In fact, these remedies can simultaneously treat other existing health problems in the body.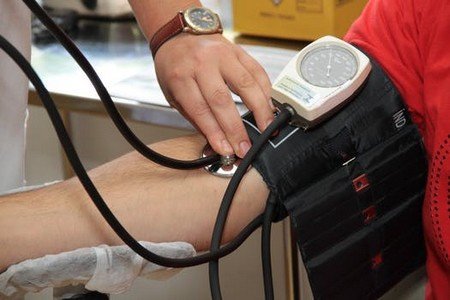 1. Onion Juice
Intake of
onion
juice on a daily basis is helpful. Add one spoon of honey to one spoon of onion juice and stir it. Consume this mixture daily for fifteen days to treat blood pressure. Alternatively, you may also consume raw onion.
2. Garlic
Eat one or two cloves of
garlic
daily. You may crush the cloves and chew them with water. Also, use garlic in meals to get maximum advantage.
---
You may also like:
10 HEALTHY FOODS THAT LOWER HIGH BLOOD PRESSURE
ACUPRESSURE FOR BLOOD PRESSURE
---
3. Lemon
Lemon also provides relief from high blood pressure and heart diseases. Drink lemon water on an empty stomach in the morning. It would lower down the blood pressure.
4. Honey
Honey has a soothing effect on the body. Hence consume two spoons of it daily to get relief. You may also mix ginger juice, cumin powder, and honey in equal quantities and consume to feel the difference.

Wireless Blood Pressure Monitor – QardioArm – Arctic White
5. Banana
Surprisingly,
bananas
are also helpful as they are high in potassium which regulates blood pressure. Eat one or two bananas daily or add them to other recipes and get relief from high blood pressure without any side effects.
6. Curry Leaves
Drink juice of 25-30 curry leaves along with water in the morning. It is very beneficial.
7. Coconut Water
Drinking
coconut water
helps to bring down blood pressure levels. Try to drink it daily and you can witness the improvement in your health.
8. Melon Seeds
Crush melon seeds and poppy seeds in equal amounts and mix them. Store the powdered mixture in a container and consume one spoon of the same twice a day.
Do you know your ayurvedic body type? Take this FREE 3 minute quiz to find out!
9. Celery
Munch on a stalk of celery as it eases the stress hormones as well as blood vessels. The result is a reduction in blood pressure levels.
10. Fenugreek Seeds
To feel a significant improvement in high blood pressure, make a paste of soaked and boiled
fenugreek
seeds and consume the paste daily. Taking the paste twice a day for more than a couple of months will make high blood pressure to fade away.