Loud environmental noises are bad for children. Research has revealed that kids exposed to loud environmental noises face issues with reading and learning. They tend to read more slowly as compared to their peers. Noise pollution is known to put a negative impact on a child's learning and long-term memory.
Noise Pollution – How does it affect us?
Apart from being annoying, noise pollution can cause a number of serious health-related issues. One of the major problems is hearing loss. It also affects sleep quality, which affects overall health making you feel tired and grumpy. Sleep-deprived kids are unable to concentrate. They also suffer from regular headaches and mood swings. Adults may even develop serious heart problems when exposed to constant noise pollution.
The Impact of Noise on Kids
This theory stemmed from a study made by researchers on children in Munich who lived near the old airport or shifted to the site of the new airport. As per the assessment made on before and after the switch of children, reading and learning skills showed improvement after shifting to a quieter environment. On the other hand, the situation worsened for those who shifted to a noisier place from the quieter ones. The study concludes that noise pollution is one of the major causes of deterioration in children's ability to learn to read.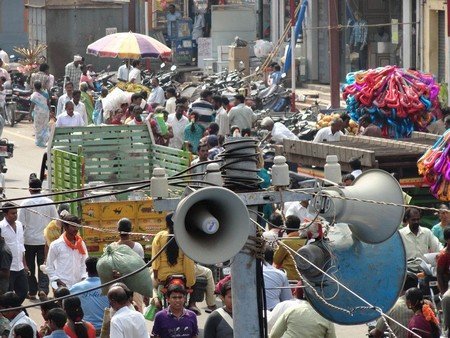 Recent German research was published in the journal Psychological Science. It threw light on the impact of environmental noise and retarded learning among kids. This research by environmental stress researcher Gary Evans revealed very strong evidence of the link between the two. The study forced the federal committee to order the assessment of the influence of aircraft noise on classroom education. It was concluded that recurrent exposure disrupts reading and affects a child's memory, motivation, language, and speech skills.
The Science
Noise pollution is actually excessive community noise. This has serious negative effects on the brains of kids. According to a shocking study of U.S. children between the ages of 6 and 19, it was revealed that high volumes of tablets, toys, music players, and similar devices contributed to impaired hearing.
Cognitive Effects on Kids
Consistent loud noise can affect children. Their sensitive ears are susceptible to the harsh impact of noise. They can face trouble with understanding and accomplishing tasks at school. The most affected skills include reading, concentration, memory, and problem-solving. Such exposure also has serious effects on speech development, speech perception, and listening. Those living near high environment noise pollution areas such as roads, public transportation regions, and places that regularly use loudspeakers can suffer from impaired speech development as well.
---
You may also like:
Air Pollution can be Detrimental to Heart Health
Traffic Pollution can Trigger Asthma in Kids
---
The Solution
a) Check Sounds from Home Equipment
Is your home creating noise pollution for your child? Take a quick inspection of your home. Consider the noise from the dishwasher, washing machine, and other equipment. It is good to avoid running these while your kids are studying. You may reduce the impact of sound by closing the door.
b) Soundproof
Soundproofing your home is the best idea if you live near the noisy area. Rugs on the floor, thicker curtains, and special windows are some ways you can tackle this issue.
c) Reduce Volume
Keep the volume of music equipment, TVs, and tablets as low as possible. Avoid running these while your child is in a study.
Related Post:
Air Pollution can be Detrimental to Heart Health
References:
https://share.upmc.com/
https://study.com/academy/