Health Benefits of Fruits, Vegetables and Herbs
Fruits, vegetables and herbs are very essential for maintaining healthy immune system, metabolism, mind and body. Fruits have anti-oxidant, anti-allergic and anti-bacterial properties. These are very effective, safe and cheap home remedies to cure skin, hair and from seasonal to chronic health related problems.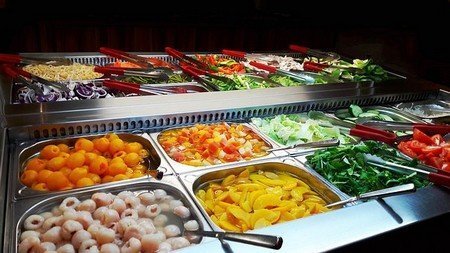 Here you will find health benefits of different types of fruits, vegetables and herbs.
Discover health benefits of Cumin
Benefits of Ginger in Health Issues-2
Health Benefits of Sunflower Seeds
Health benefits of lemon grass
10 Healthy foods that lower high blood pressure
Apricot – a Health Food Package
Health Benefits of Coconut Water
Benefits of Pomegranate for Heart
Benefits of Avocados for Hair and Skin
Super Foods that Prevent and Fight Diabetes
Colored Fruits and Vegetables for Good Health
Health Benefits of Fruits, Vegetables and Herbs
Herbs and Spices to Cure Diseases
Health Benefits of Olive Leaves
Health Benefits of Honey and Cinnamon
Health Benefits of Ashwagandha
Health Benefits of Arjuna Bark
Health Benefits of Jeera (Cumin)
Orange Peel for Skin and Health Benefits
Herbs and Spices to Cure Diseases
Spices For Boosting Metabolism And Anti-ageing