Amla or gooseberries are the ancient traditions in the Indian sub-continent for their immense medicinal values. Vitamin C is its mainstay besides being loaded with antioxidants, Vitamin B complex, calcium, phosphorus, and carotene, to name a few. Innocuous looking, translucent, greenish amla has much to offer for your good health.
It has great detoxification properties
Supports heart, brain, lungs, liver, and stomach functions
Great for healthy eyes, hair, and glowing skin
Terminates free-radicals and offers a healthier body and longevity.
Why you would need all those supplements when you can have amla in your food? Here are a few recipes with immense benefits.
1. Gooseberries (Amla) Jam or Murabba
A winter preserve, amla murabba is your any time vitamin C supplement. This tasty yet easy to make recipe is just amazing.
Ingredients: 500gm amlas, 500gm sugar, a ¼ spoon of cardamom powder, and few strands of saffron.
Method:  Wash amlas, prick them with the fork, boil them on high flame for 10 minutes, then drain out the water. Dissolve sugar in 3 cups of water to make syrup, boil, and add amlas for 15-minutes until tender.
Let the mixture cool in a pan, cover it, and let it stay in syrup for 2 days. Take out amlas and boil syrup again to higher density, after adding saffron and cardamom powder. Add amlas again to boil for a few minutes, let it cool to store it in a dry jar.
Ref: Tarla Dalal
2. Amla Honey party drink
Enjoy a sweet and sour cool and flavored healthy drink.
Ingredients: 4 chopped amlas, 1tsp amla crush, ½ tsp powdered star anise or 'Chakri Phool', 1tbsp honey, and ice.
Method: Blend all the ingredients in 1-1/2 cup of water, then strain it. Add honey and ice to serve after garnishing with Chakri Phool.
Ref: Tarla Dalal
3 Gooseberry (Amla) Crumble
Ingredients: 500g gooseberry (Amla) washed, 175gm plain flour, 85gm Golden castor sugar, 75 gm Demerara sugar. 85 g salted butter.
Method:  Preheat the oven, mix amlas with castor sugar, spread in the baking tray with 2tbsp water. Now make crumble with the flour, butter, and a pinch of salt. Mix them well then add Demerara sugar. Spread the mix atop gooseberries to bake for 40 minutes.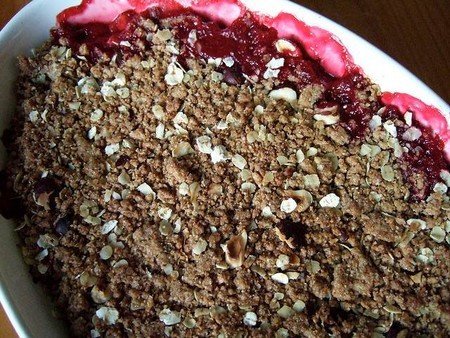 Ref: BBC Good food
4. Amla (gooseberry) Pickle
This pickle will make your meal even more healthy and interesting.
Ingredients: 20 amlas, 6 tsp fennel seeds (Saunf), 1/2 tsp asafoetida (Hing), coarsely ground 6 tsp split fenugreek seeds (Methi Kuria), 2 tsp nigella seeds (kalonji), 6 tsp chili powder, 2 tsp turmeric powder (Haldi), 4 tbsp mustard oil, 3 tsp salt.
Method: Wash and boil amlas for 10 minutes, take out, and cut them into pieces. Boil amlas for approximately 8 to 10 minutes. Drain water and allow them to cool. Cut the amlas in pieces.
Mix all ingredients well with mustard oil and toss them together with amlas.
Keep the pickles in a glass jar and expose it to the sunlight for 4 days. It is good to eat for 1 month and about 6 months in the fridge.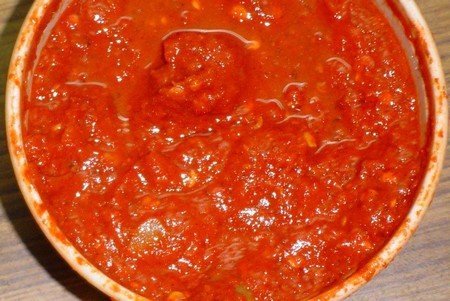 5. Sun-dried amla
Eat dried and lemony amlas.
Ingredients: Amlas, lemon juice, and salt
Method: Wash amlas, cut into thin slices without seeds, add lemon & salt then sun dry them for few days after spreading all on a big platter.
Have a happy time with Amla!
References:
https://www.tarladalal.com/recipes-using-amla-49
https://www.bbcgoodfood.com/recipes/collection/gooseberry