Avocado is one of the most nutritious fruits that have numerous health benefits. Avocado contains high fiber, can meet the 36% of the daily requirement of vitamin K. It also contains Vitamins B5, B6, and vitamin C. It is rich in potassium and contains potassium more than twice of banana. This is one of the few fruits that will provide you good fat. Avocados are high in monounsaturated fat as such many people avoid this fruit. Many people believe that all fats are bad for their health that is not true. Studies have shown that these are healthy fats which your body needs to function properly and avoid many diseases.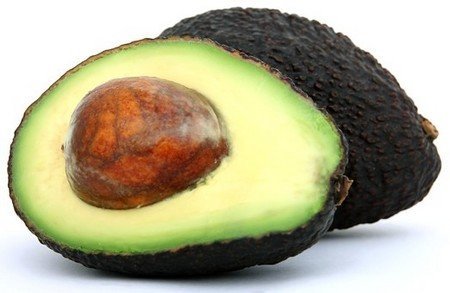 Benefits of avocados for hair and skin
1. Avocados are excellent hair conditioner. If you apply mesh avocado into your hair and scalp, leave it for about half an hour and rinse out. Thereafter you can wash your hair with your regular shampoo; you will feel the positive difference in your hair.
The avocado works as a moisture
2. This fruit is one of the best and most effective natural moisturizers. It increases collagen production and reduces the size and appearance of wrinkles. Apply meshed avocado to your face or skin and let it there for few minutes to soak up the toxins. It will restore essential nutrients back to your skin and you will obtain immediate results.
3. It contains some of the best anti-aging amino acids and anti-oxidants used in many anti-aging creams. You will get the benefits whether you eat the avocado or apply the meshed pulp directly on your skin. If you are suffering from dry spots caused by sunburn or eczema or have been diagnosed with psoriasis, the healthy fat in avocado will moisturize, repair distress and inflammation and protect your skin from future damage.
4. Avocado oil is used to protect the skin from blistering sun, harsh wind and rain. It can also be used on the lips to prevent chapping. The skin, pulp, and seeds of avocados can also be used to treat constipation, dandruff, bruises, and wounds.
Avocado Face Mask
5. You can also use avocado in face mask to lock the moisturizer in the skin.  You can prepare a facial mask with the following ingredients.
Ingredients:
1/2 cup of peeled, grated cucumber
1/2 cups of peeled and grated avocado
1 egg yolk
2 teaspoons of milk powder
Blend all the ingredients to make a consistent mask. Apply on the face and leave it for 30 minutes. Wash your face alternating Luke warm water and cold water.
Avocado helps the body to remain young from inside as well as from outside. Make avocado a part of your daily diet to reduce the risk of many health-related diseases.
As mentioned above there are many benefits of avocados for hair and skin.