Boswellia is also referred to as the "olibanum" or "Indian frankincense". It is primarily an extract sourced from the gum resin produced by a branching tree known as the Boswellia serrata, native to Africa and Arabia. Boswellia is loaded with Boswellia acids. These are known for possessing powerful anti-inflammatory effects. Read on to know Boswellia's benefits and usage in this post.
Usage of Boswellia
Boswellia serrata is used in essential oils. It is also used as oil in food, soaps, cosmetics, and beverages. Research reveals that boswellic acid is capable of preventing the formation of leukotrienes (molecules responsible for causing inflammation) in the body. These molecules may also trigger symptoms of asthma.
Boswellia can also be taken as herbal medicine orally to manage the following conditions:
– Collagenous arthritis
– Asthma
– Crohn's disease
– Ulcerative colitis
– Osteoarthritis
– Menstrual cramps
Some studies also suggest that Boswellia has anti-tumor effects.
Boswellia Benefits You Need to Know
The resin produced by the Boswellia serrata trees is an important herb in Ayurvedic medicine. Boswellia has used to support a response to sporadic pain and to stimulate a healthy inflammatory response.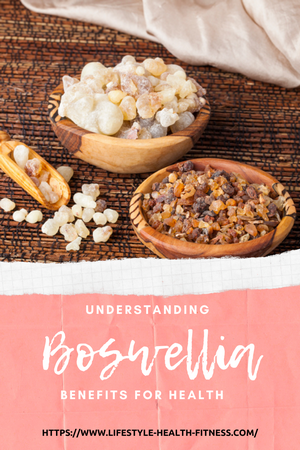 Here are some health benefits of Boswellia:
Osteoarthritis
Research has revealed that Boswellia extract may help reduce pain by up to 65 percent in individuals with osteoarthritis. It also boosts mobility and function.
Skin Care
Boswellia can help treat damage to the skin caused by radiation therapy. According to research, it is revealed that the application of skin cream containing 2% Boswellia while undergoing a radiation treatment will help prevent redness and damage to sin.
Ulcerative Colitis
Boswellia benefits also include relief from symptoms of ulcerative colitis. Research suggests that Ayurvedic medicine can induce disease diminution in around 70% to 82% of individuals.
Anti-Aging
As per early research, it is revealed that the topical application of Boswellia cream on the face will reduce signs of aging such as fine lines, roughness, and sun damage.
Asthma
Studies suggest that the intake of Boswellia extract may improve breathing and decrease the chances of sudden attacks and other symptoms in individuals with asthma.
Related Post:
Homemade Remedies for Asthma Treatment
Brain Tumors
Boswellia may also help individuals with brain tumors. An intake of around 4200 mg of Boswellia a day will reduce the size of the tumor.
Diabetes
Individuals with type 2 diabetes can take 800 mg Boswellia a day post-meal to improve blood sugar and cholesterol levels.
Joint Pain
Intake of specific products containing Boswellia extract combined with other herbal medicines thrice a daily for 8 weeks will help reduce joint pain.

H-Joint & Muscle Formula
from: Healing Natural Oils
Potential Side Effects
Boswellia is quite safe when consumed for up to 6 months. The application of Boswellia topically on skin is also safe for up to 5 weeks. It is important to use Boswellia under the instructions of a health care practitioner.
Boswellia may cause the following reactions:
– Nausea
– Diarrhea
– Bloating
– Acid reflux
– Heartburn
– Allergic reactions
– Stimulate blood flow in the uterus which may be dangerous for pregnant and nursing women.
Since Boswellia has a tendency to interact with certain medications, it advised avoiding consumption of non-steroidal anti-inflammatory (NSAID) drugs such as ibuprofen and substrates of P-Glycoprotein (P-Gp). Inform your doctor before consuming these drugs. Individuals with gastritis or gastroesophageal reflux disease (GERD) should avoid the consumption of Boswellia.
One should also avoid consumption of blood thinners such as warfarin (Coumadin) as it can result in dangerously elevated INR. Boswellia should be avoided at least 2 weeks before a scheduled surgery.
Boswellia may make one's immune system more active. Hence, symptoms of auto-immune diseases may worsen. It is advised to avoid Boswellia by individuals with auto-immune diseases.
Safe Dosage
Orally
Boswellia extract can be taken by mouth for osteoarthritis (100-1000 mg) under the guidance of a medical practitioner or 300-600 mg of Boswellia extract combined with other herbs daily. The extract can also be used for ulcerative colitis (350 mg) thrice daily for 6 weeks.
Topically
Boswellia can be used on skin topically for treating skin damage caused due to radiation therapy. Cream with 2 percent Boswellia can be applied twice daily while undergoing radiation therapy.