The usage of herbs and spices has been there from the time immemorial, but it took some time for these to become indispensable for every kitchen. The herbs and spices magically change the flavor of the food to make it delightful and healthier. How these herbs and spices can make your culinary experience delightful with their distinct healthier properties? This is what we would learn here.
Cinnamon 
Amazingly flavored Cinnamon is beneficial for health, as it helps in lowering blood sugar levels by 10-29% and providing relief from nasty effects of diabetes.  It is bliss for the recipes, as it adds a new lease of life to the culinary experience.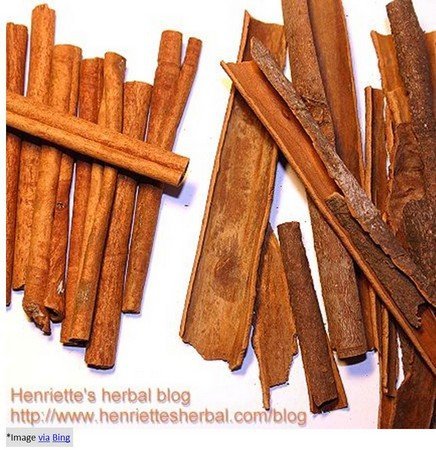 Cinnamon has a compound cinnamaldehyde that offers immense health benefits. It is effective because it slows down the absorption of carbs in the digestive system. Cinnamon also has antioxidants that combat inflammations and inspire cell generation. It is effective in reducing cholesterol and triglycerides levels in the blood. A teaspoon of cinnamon powder every day in your food will give you good health.
How to take it every day:
The cinnamon powder as a food ingredient from 1 to 6 grams or one teaspoon. Drink cinnamon water, sprinkle the powder on breakfast cereal or add to Indian curries.
Ginger
Ginger has remarkable benefits in the treatment of nausea besides having anti-inflammatory properties.
The experts find that just 1 gram or more of ginger is enough in treating nausea and morning sickness. It has potent anti-inflammatory properties to help in pain, chemotherapy, and other body inflammations. This is also the main ingredient in several alternative medicines. Ginger extract per day substantially reduces colon cancer inflammation & pains.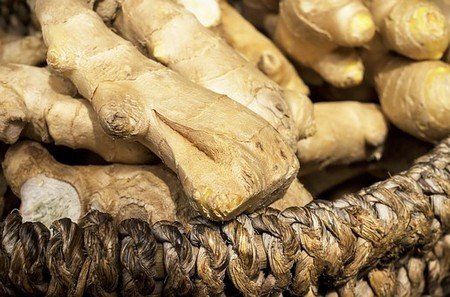 How to take it every day:
Just 2grams of Ginger extract in food or raw form. Drink ginger tea and add ginger to everyday curries and dishes for maximized benefits.
Fenugreek
Fenugreek is a well-known herb that improves blood sugar levels. Just 1 gram fenugreek extract per day helps in lowering blood sugar thanks to its plant protein 4-hydroxy isoleucine that improves hormone insulin in the body. It is a prominent Ayurveda ingredient used for increasing masculinity and sexual drive. As per Ayurveda's recommendations, it enhances testosterone levels also.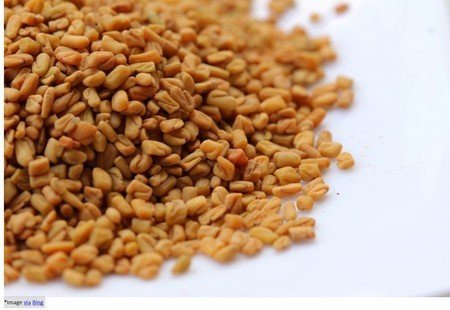 How to take it every day:
Dry roast 1teaspoon and add in food. Another way, soak in water overnight and eat one teaspoon in the morning with water.
Holy Basil
Among several herbs and spices, Holy basil or Tulsi is considered sacred in India for its immense health benefits. Its leaves have some unique properties to counter different infections of bacteria, yeasts, and molds. Besides, it boosts the immune system by enhancing immune cells in the blood. It also reduces the sugar level in blood and helps in reducing anxiety.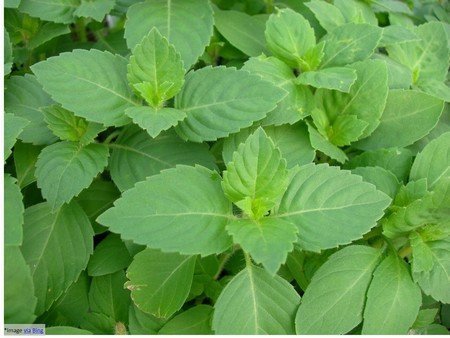 How to take it every day:
Take 3 to 4 leaves to drink after boiling with tea or add the same to your food.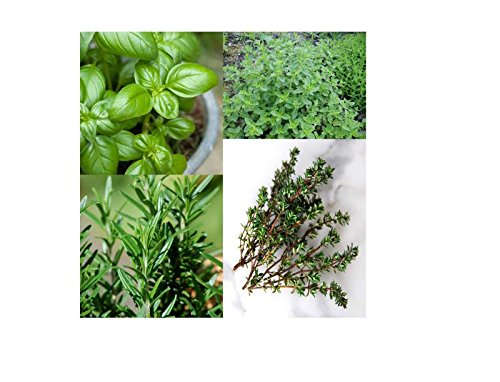 Kitchen Garden Hub – Superb Seeds Packing Of 4 Herb Seeds (Basil, Rosemary, Oregano And Thyme)
Garlic
Garlic is an important ingredient in the food that enhances the culinary experience. However, garlic is known for no less for improving the heart's health and lower blood pressure. It has a compound called allicin, noticeable when garlic is cut or crushed. It reduces inflammation and offers antioxidant benefits.  Garlic is also good for controlling the common cold. It lowers high blood pressure and improves the heart's health by lowering bad cholesterol by 10-15%.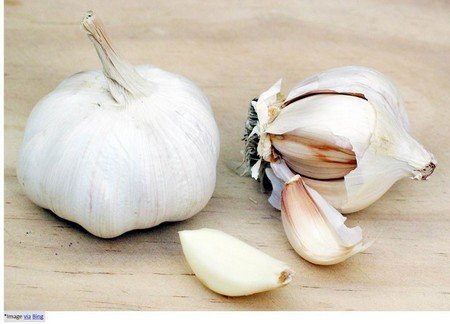 How to take it every day:
You can eat raw 4 to 5 cloves or add as a condiment in food.
Peppermint
Peppermint provides relief by reducing symptoms of nausea and IBS pains. It improves digestion and reduces bloating. Peppermint helps in giving relief to contracting colon and intestine muscles thus providing relief in irritable bowel syndrome or IBS. This herb is a wonderful ingredient for centuries, being in use for aromatherapy and medication.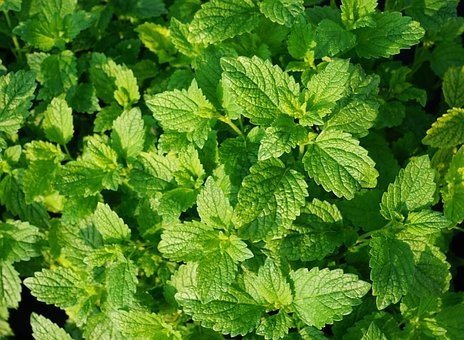 How to take it every day:
Peppermint oil in enteric-coated capsule forms totals 1200mg. Mint leaves in food or beverages are equally effective.
Turmeric
A wonder herb used in every recipe and curries from ancient times in South Asia. It's a powerful anti-inflammatory, antiseptic, and antibiotic herb that contains Curcumin that offers yellow color in the food. Turmeric has multiple medicinal properties with its antioxidants like Curcumin.  Turmeric restores oxidative damages to the cells and helps in regenerating them. Out of all its health benefits, checking old age symptoms also is its prime benefit. Moreover, it improves brain functioning, Alzheimer's disease, fights arthritis, and controls cancer and heart disease.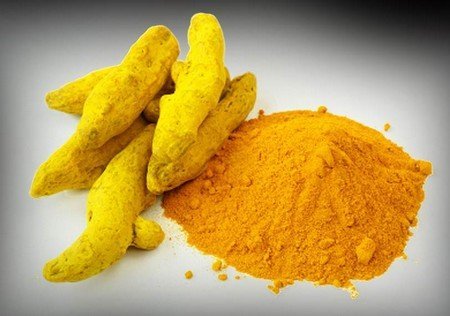 How to take it every day:
Turmeric as a condiment in all types of foods, curries, and veggies. You can also drink with milk by adding one teaspoon of turmeric powder for its antibiotic property.
Related Post: Herbs and Spices to Cure Diseases
Ref sources:
https://www.healthline.com/nutrition/10-healthy-herbs-and-spices#section10