Beauty is a skin-deep phenomenon, seconded by the eyes of a beholder, and enhanced by the Sea salt. Sea salt is a naturally resourced beauty product that can make your skin look stunning and hair breathtaking. Here are some of the interesting ways you can enhance your beauty with the use of Sea salt.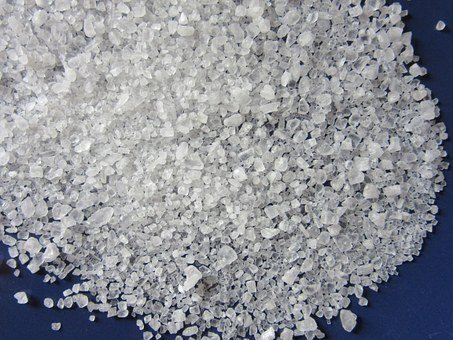 Benefits of Sea Salt for skincare
This naturally resourced sea salt is gained after sedimentation after seawater evaporates. It is a wonderful source of minerals such as sodium, calcium, sulfur, zinc, magnesium, and potassium.
Sea salt benefits include: 
It helps clear the choked skin pores, blocked by the accumulated sweat and grime.
It also helps in balancing oil production and retaining its inherent moisture.
Sea salt has anti-bacterial properties that effectively restrict the growth of bacteria on the skin which leads to acne and pimple breakouts.
Sea salt is also known to exfoliate the skin naturally to remove dead cells.
It enhances the youthful charm with its natural minerals, restores skin's cool freshness, and cleans the skin to offer a lovely charm.
Different Ways to Enhance Beauty with Sea Salt
Sea Salt As a facial skin toner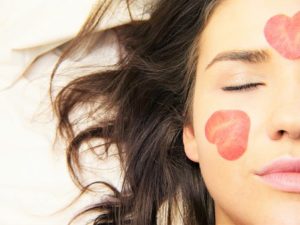 When you will apply Sea-Salt mix spray on the face you will feel the cool and calming effect on the face. It acts as an oil-absorbing toner and hydrates to refresh your facial skin completely.
Sea salt cleanses skin pores and helps regain the lost charm. Prepare a solution by adding one teaspoon of sea salt to a half cup of boiling water. Apply on the face regularly with a cotton bud to observe an unbelievable gleam on your face.
Sea salt as Hair Conditioner
Common salt may be unsafe for hair, but not mineral-loaded sea salt.  If you are looking for a safer hair conditioning option, try healthier Sea salt.  You just need to add half a spoon of sea salt to your favorite hair oil. Apply on the scalp thoroughly and let it remain there for 15 minutes before washing off with lukewarm water. You can say goodbye to dandruff and gain amazingly beautiful flowing tresses.

Sircuit Skin Crystal Creme + Revitalizing Hair Conditioner
Sea Salt as natural skin Scrub
Sea salt naturally exfoliates the skin and offers a gleaming charm with its healthy mineral pool. Exfoliate impressively at home with a quarter cup of sea salt and half a cup of the olive oil mix. Do away with all the ugly dead skin by massaging the whole body including your face to discover new improved glowing skin. You will be amazed to see the benefits of sea salt on your skin.
Sea Salt as Your Nail Shiner
Natural sea salt offers your nails a healthy and notable sheen. Make a concoction with half a cup of warm water, one teaspoon of sea salt, an equal amount of baking soda, and lemon juice. For about 5 to 8 minutes immerse your nails in this mixture. Thereafter gently scrub your nails with a soft brush to clean hidden grime. Get your nails livelier and healthier in just a few days of its use.
Sea salt as Your Homemade Teeth Whitener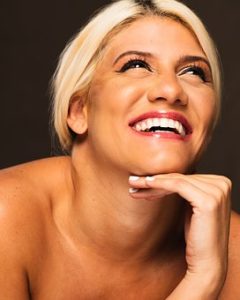 Sea salt enhances that exciting charm by making your teeth look even whiter. Use a soft toothbrush to brush your teeth with sea salt and baking soda in a ratio of one to two. Brush with this homemade dental powder every day to make your smile overpowering and become the center of attraction.
Sea Salt as Feet Relief Benefactor
Get soothing relief from tired and dirty feet by dipping them into lukewarm water mixed with baking soda and sea salt in equal quantity. Soak feet for 10 minutes or more to find relief and prettier feet.
Amazing Sea Salt Products for Beauty care
Get the benefits of sea salt through these products and see the difference in your skin and beauty:
NutroActive Dead Sea Salt:
This product has all the minerals like sulfur, magnesium, calcium, bromide, iodine, sodium, zinc, and potassium. It offers a lovelier charming face and body skin because of its potent cleanser, detoxifier, and defoliator properties.
Nyassa Dead Sea Salt:
It detoxifies and removes dead skin cells to rejuvenate your body's skin. It has various minerals that hydrate and nourishes the body when you use the same while bathing.
Vigour Dead Sea Bath Salt
This product is ideal for skin cleansing and rejuvenation as well as beauty therapy for hands and feet. It is 100% natural.


Related Post: