Every bride wants to look like a goddess on her wedding day and that takes efforts. For that, her beautiful, wedding dress is paired with the right accessories and not to forget, the perfect pair of heels minus aching feet. Seldom, brides resort to wearing flats and this practice of staying all night of the wedding in high heels leads to arch cramps.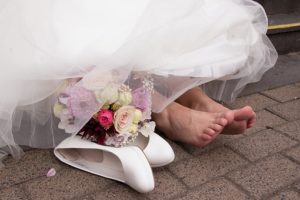 Buy wedding dress for women Here—- Amiira Women's Net Anarkali Gown(Green, Free Size)
wedding dress for women

ball of the foot pain
Pain in the great toe joint
Calf Pain
Muscle fatigue
Blisters
Back pain etc
Heal aching feet, be the happy and active bride!
But hey! It's your wedding; fabulous heels are a must so here are the solutions to relieve you of feet pain:

H-Cracked Heels Formula 11ml – $29.95
from: Healing Natural Oils
1. Protect your toes and get your feet used to the heels
If you are picking a closed toe box heel then use something fluffy to support your toes. You can also wrap cotton evenly around the fingers and toes and under the ball to provide your feet with something to rest on. Inserting little cotton balls in between the toes would help as well. For peep toes and wedges, you can wrap soft clothing on the ball of your feet, under the strap. You can do the same for your heels as well as it prevents the rough abrasion of your feet inside the heeled shoes when you walk and protect the skin from blisters, bruises, and internal pain.
2.Exercise and stretch
Stretching alone will help you get rid of major pain from your heels. The feet are not supposed to work that way but wearing heels put a lot of pressure on the toe ball, arch, and the heel.
Stretching calves while placing hands up against the wall helps a lot in relieving pain.

Rolling your feet soles over a gentle round surface like a water bottle (warm/Ice cold) or tennis balls while you relax in a chair comforts the entire feet

Sit expediently and stretch your feet and use your toes to collect pebbles or marbles and collect them in a mug/jar to improve the activity within your feet
3. Cold Massage
Cold pack massage for 7-8 minutes several times a day helps in preventing plantar fasciitis inflammation.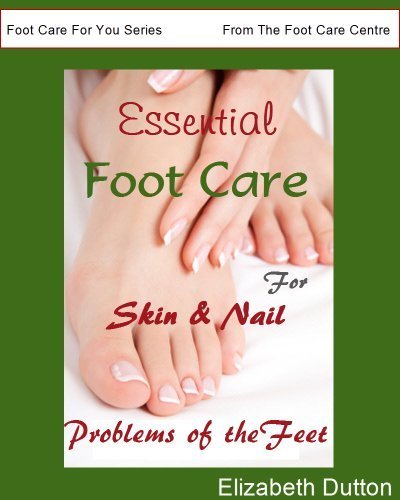 Buy Here—–Essential Foot Care for Skin & Nail Problems of the Feet 
4. Soak feet to heal aching feet
Add some essential oil (Eucalyptus or peppermint oil or any aromatic oil available) and the Dead Sea salt into warm water and soak your feet for 20 minutes. This will provide relief to the feet and soothe the soreness caused by tight heels.
5. Essential oil massage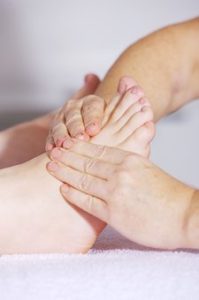 You can enhance your feet' blood circulation with a massage to your feet (preferably with aromatic essential oils that relieve pain such as lavender, spruce, peppermint, Sandalwood, or Eucalyptus Oil). Get a professional to massage your feet, shin and calves gently but effectively prior to the wedding
6. Moisturize
And, never wear heels on dry feet. Ensure that you have well moisturized them (use Vitamin E, Vitamin A rich cream).
7. Skip the traditional way, go unconventional!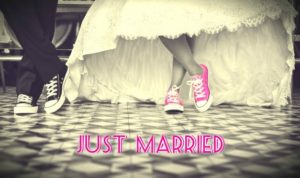 A wedding is all about happiness and enjoyment, so there should not be any space for aching feet or any other pain. Wear whatever you like or something that comforts you. Create your own path on your wedding, skip heels, and switch to sneakers!
Being the bride, you will obviously be busy on your wedding but don't overlook your feet's health and invest in comfortable footwear and above measures to heal aching feet.