If you hate bitter gourd for its taste, then you must read on to know how helpful it is for skin and hair. Including bitter gourd in your regular diet can help not only in attaining good health but also achieving flawless skin and hair. Bitter gourd is an effective blood purifier that helps to cure several health issues. Benefits of bitter gourd can be availed for skin and hair too to attain lustrous hair and clear skin.
Here are some amazing benefits of bitter gourd for skin and hair:
Anti-aging Properties
Most people are not aware of this. Loaded with vitamin C, bitter gourd is helpful in fighting and flushing away harmful radicals that may cause excess harm. As a powerful antioxidant, the juice of a bitter gourd prevents skin from getting wrinkles. It is also helpful in slowing down the aging process and protects the skin from ultraviolet rays.
Beauty Juice
Juice of bitter gourd is also known as beauty juice. Regular intake of bitter gourd juice helps the skin to get rid of blemishes. It also imparts a healthy glowing appearance to the skin. It is very helpful in flushing out toxins from the body. The juice is good for perfect, flawless skin.
Treat skin problems
The benefits of bitter gourd extend to treat skin infections such as ringworm, athlete's foot, psoriasis, and eczema. Therefore, regularly drink bitter gourd juice to get relief from skin infections.
No Acne
Bitter gourd is a rich source of Vitamin B and Vitamin C. These vitamins are responsible for destroying acne-producing bacteria. It also helps to purify the blood. The final result is crystal clear and healthy skin.
Promotes Silky and Shining Hair
Besides other benefits of bitter gourd for skin and health, an amazing benefit is that bitter gourd is a great natural remedy for dryness and dandruff. All you need to do is to mix a cup of fresh chopped bitter guard juice with some yogurt. Now apply this mixture to your hair and wash it away after 10 minutes. The remedy will impart a glossy texture and finish to hair.
Treat Dandruff with Bitter Gourd
Mixing the juice of bitter gourd or karela along with Amla and applying it onto the scalp effectively rids one of dandruff. As this is a natural method hence this can be easily done and also there is no side effect.
Hair Loss Treatment
Bitter gourd is not appreciated by a lot of people due to its bitter taste. However, this bitterness makes it effective in combating hair loss. The vegetable is known for its hair loss fighting property. Simply prepare a paste of bitter gourd juice and some sugar. Apply this paste on your hair and scalp. Repeating the remedy at least twice a day will offer the best results.
No More Split Ends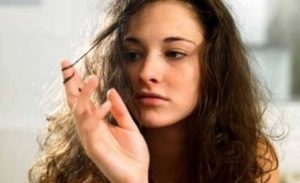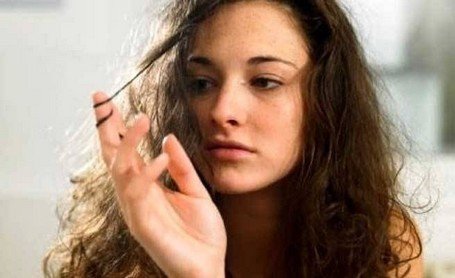 Cure hair problems with bitter gourd juice
Are you facing the problem with split ends? The bitter gourd will solve the problem. Simply apply bitter gourd juice to the split ends. Comb hair gently. Repeat the remedy at least twice a week.
Get Rid of Grey Hair
Applying juice of bitter gourd on the scalp will help you to get rid of grey hair. Simply apply some on grey strands. You need to do this once every 10 days. The results of this routine are amazing.
Bid Adieu to Oily Hair
Oily hair is a common problem, these days. Consuming oily foods in excess can result in oil build-up on the scalp. You should tackle this problem by cutting down your daily intake of oil. Another best remedy is to apply a mixture of apple cider vinegar (ACV) and bitter gourd juice on hair and scalp. This will help eliminate the excess of oil from the scalp.