Unwanted body hair not only looks unpleasant but may also cause discomfort. Whether you want to wear a sexy outfit for a pre-planned date night or a gorgeous dress for your cousin's lavish wedding, shaved arms and legs make you look more appealing.
However, getting to the parlor every week to get rid of unwanted hair not only sounds tedious but also adds to your budget. Further, permanent solutions like laser hair removal may seem scary and painful. If that is your case, you can naturally remove body hair permanently with these easy home remedies.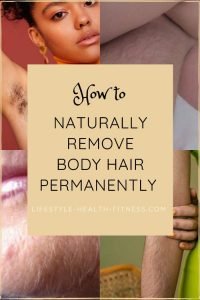 Home Remedies to Naturally Remove Body Hair Permanently
Lemon Pack to Remove Hair
Mix lemon drops with honey, sugar, or oatmeal to create a perfect pack for natural hair removal. When you mix lemon with honey or sugar, you get a jelly-like substance that works as a perfect substitute for paraffin wax. It not only removes unwanted hair but also nourishes your skin.
Further, you get effective results of hair removal without any irritation, redness, or acne. The natural components in lemon reduce hair re-growth over time.
Sugar Wax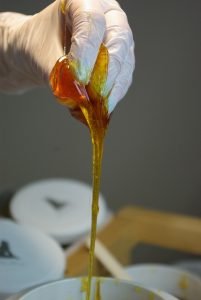 Place a pan on the stove and add 2-3 cups of sugar in 1 ½ cup of water. Heat the pan until the water turns dark brown. Apply this mixture to the areas from where you want to remove unwanted hair. Remove the mixture with a cotton cloth as in the regular waxing procedure.  Apply some coconut oil to moisturize the skin afterward.
Turmeric pack
A scrub made with raw turmeric or dried turmeric roots not only exfoliates your tanned skin but also delays hair growth. You can use it regularly for youthful, clear skin. Make an effective pack of turmeric with freshly grated roots, raw papaya, gram flour, aloe Vera, and curd. Mash them together and apply them to the target areas for 20 minutes approx. Wash with cold water once it is dry.
Related Post- Skincare with Turmeric
Eggs for Hair Removal
Eggs have been a popular ingredient for natural hair removal because of their skin nourishment benefits. Eggs often get waxy and sticky on drying resulting in a perfect natural mask to remove body hair permanently.
You can prepare the mask by mixing cornstarch, cornflour, eggs, and sugar. Cover your skin with the paste and wait for it to dry. Gradually peel off the mask to remove unwanted hair permanently and fast.
Papaya Mixture
Papaya contains papain, a natural enzyme that effectively breaks down hair follicles. Alongside, it also nourishes the skin with nutrients. To prepare a hair removal pack, mix a tablespoon of papaya paste with aloe Vera gel, sesame oil, gram flour, and turmeric powder.
Apply the mixture on your skin and pull out the dried mixture in the opposite direction of your hair growth.
Gram Flour Pack for Clean Skin
All you need to naturally remove body hair permanently is a well-prepared pack of gram flour. It works like magic on the skin. Prepare a gram flour mash-up by mixing it with rose water in a ratio of 4:1.
Alternatively, you can prepare a gram flour pack by mixing it with turmeric powder, mustard oil, aloe vera gel, and papaya paste. Apply this magical pack 2-3 times every week for about a month to observe effective results.
Banana Oatmeal scrub
The grainy structure of oatmeal makes it an excellent exfoliating agent. Prepare a paste of mashed banana and oatmeal. Use it as a scrub, massage gently for 15 minutes, and wash off with cold water. This natural scrub not only removes hair from your sensitive skin without any drying effect but also moisturizes, hydrates, and nourishes it.