Sunscreen is an indispensable part of the personal skincare routine. Exposure to the sun damages the skin. Sun exposure may lead to many skin problems like wrinkles, premature aging, freckles, and spots. In addition to these problems, other effects can include sunburn and skin cancer. The application of sunscreen is very essential to safeguard your skin from these skin issues. Sunscreen protects those parts of the skin from UV rays that are exposed to the sun. Besides, over the counter products, you can also resort to homemade sunscreen recipe to protect your skin.
Tips for Applying Sunscreen
Sunscreen should be applied liberally to all exposed parts of your body 15-30 minutes before you go outside in the sun so that it may get sufficient time for absorption. It should be reapplied after two hours. The frequency of application of sunscreen will increase in cases of excessive sweating and swimming and in humid and tropical climates. It should be applied on cloudy days also as up to 80% of ultraviolet rays can pass through the clouds.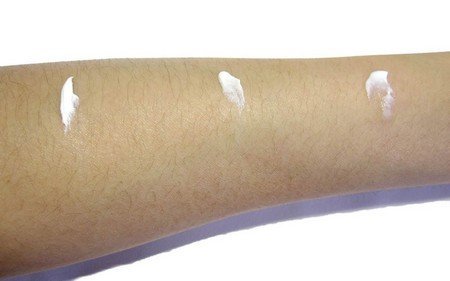 Applying sunscreen is beneficial to your skin if you apply to the areas that are not covered with clothing even if you are not going out of your home. An adequate amount of sunscreen can protect your skin from premature aging, freckles, and spot. People with sensitive skin must apply sunscreen with SPF 3o or more as their skin gets to burn more quickly.
Types of Sunscreen
There are two types of sunscreen mentioned below-
Chemical Sunscreen
One type of sunscreen absorbs the harmful UV rays are known as chemical sunscreen, The chemical screen contains synthetic or chemical filters. Chemical ingredients in the sunscreen can break down the rays thus rendering them ineffective. While other types of sunscreen either block or deflect the UV rays to save the skin from damage. These types of sunscreen are called physical (organic) sunscreen.
Organic/Natural Sunscreen Recipe
A safe alternative to the chemical sunscreens is in the form of organic/natural sunscreens. Organic sunscreen recipes contain ingredients from plants that nurture and protect the skin.  Zinc oxide and titanium dioxide are the main ingredients of physical sunscreen that block/deflect the sun rays. Zinc oxide is quite safe for the skin as it has been classified as a category-I product by FDA.

Circuit Skin Sol-Avert™ SPF 30 Ultimate UV Defense
from: BeautyStoreDepot.com
Homemade Sunscreen Recipes:
Sunflower or soyabean oil recipe
Ingredients
-225gms sunflower or soybean oil
-25gms emulsifying wax
-25gms zinc oxide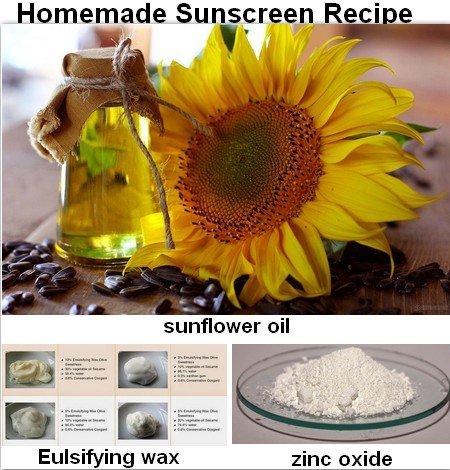 Preparation method
Step 1: Put all the ingredients in a mixture and mix them properly.
Step2: Your sunscreen recipe is ready to use.
Step 3: Keep the remaining sunscreen in a cool place for further use.
2. Almond and Coconut Oil Sunscreen Recipe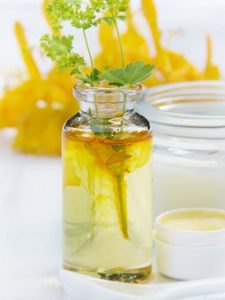 Ingredients Required
– Almond or olive oil ½ cup
– Coconut oil ¼ cup
– Beeswax ¼ cup
– Zinc oxide 2 tbsp
– Shea butter 2 tbsp
– Vanilla extract optional
Preparation Method
1: Combine all ingredients except zinc oxide in a glass jar.
Step 2: Add a few inches of water in a medium-sized saucepan and heat water on medium heat.
Step 4: Place a lid on the jar (loosely). Place the jar in the pan with the water.
Step 5: You should shake the jar or stir it occasionally. Mix the ingredients as they melt.
Step 6: Once all ingredients completely melted, it is time to stir in zinc oxide.
Step 7: Now, pour the contents into a jar. Keep stirring for a few times as the content cools.
Step 8: Store the sunscreen at room temperature. You can also refrigerate to increase shelf life.
3. Coconut and Jojoba Oil Sunscreen Recipe
Ingredients Required
– Organic extra virgin coconut oil 1 oz
– Shea butter 0.8 oz
– Jojoba oil 0.1 oz
– Vitamin E oil 0.1 oz
– Lavender essential oils 25-30 drops
– Zinc oxide powder 2 tbsp
Preparation Method
1: Add coconut oil, jojoba oil, and shea butter into a double boiler.
Step 2: Heat until melted.
Step 3: Remove the contents from the double boiler. Allow cooling.
Step 4: Thereafter, add the zinc oxide, Vitamin E oil, and lavender essential oil.
Step 5: Now, stir well to combine and store in a dark jar in the refrigerator.
More recipes as per the type of skin and need are available at "Natural Skincare Guide-Homemade Recipes".