Must have Traditional Accessories for Indian Dresses
Indian traditional costumes for women look incomplete without traditional accessories. In case you are going to adorn a traditional dress then you must try these traditional accessories for Indian dresses to look awesome in your desi avatar!
1. Bindies
Bindi is believed to escort prosperity and well-being. Traditionally married women wear a bindi. A red dot on the forehead with kumkum or sindoor is the most beautiful accessory in Indian beauty. But these days, the bindi has become the style statement with so much designing and colors used to complement the designer dresses.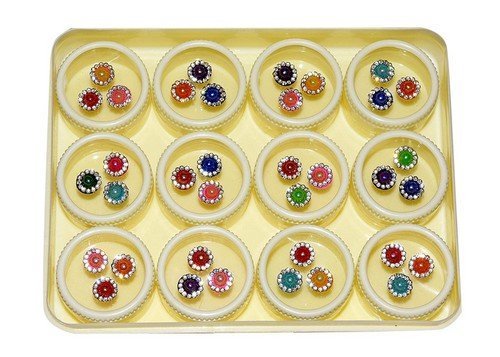 Buy:  ZARKAN Multi-Color Round Shape Bindi For Girls And Women For Forehead
2. Earrings
Earrings are another one of the important traditional accessories for Indian women which makes them special. There are lots of varieties of earrings available in the market, from traditional Jhumkas and Balis to single stoned or designer earrings. You can wear fancy stylish designer earrings with traditional accessories for Indian dresses and contemporary dresses to look gorgeous.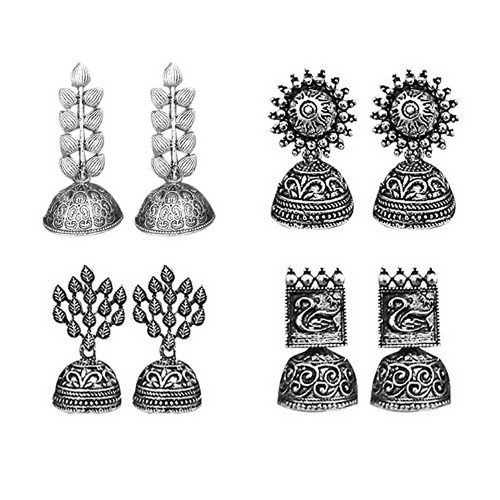 Buy: JewelMaze Jewelmaze Set Of 4 Earrings Combo (silver)(1004003) Silver Plated Jhumki Earrings for Women (Silver) (1004003)
3. Maang Tika
Maang Tikka is a traditional accessory that you can wear with Indian traditional dresses.  It is a must-have item at a wedding. It is worn on the central part of the forehead parting the hair. These days Maang tika is available in gold, silver, stoned and semi-stone style.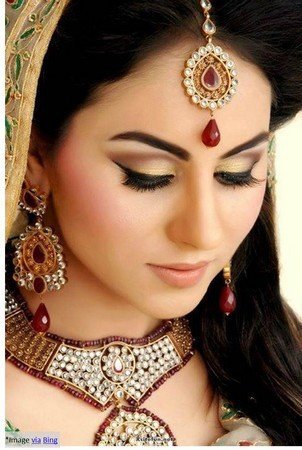 4. Bangles
It is one of the most essential accessories that you can wear traditional dresses like saree, salwar kameez, lehenga choli, etc. There is a huge collection of bangles in vibrant colors and designs available in the Indian market made of glass, metal, gold, silver, shell, wood.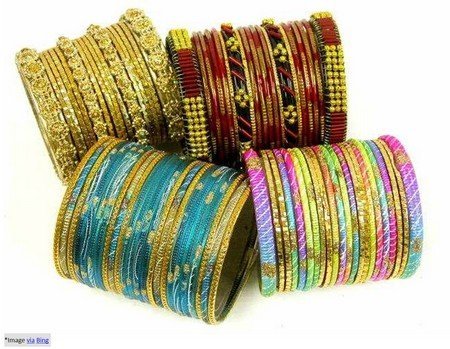 5. Scarf and Stole
Indian wear celebrates fluidity in the attires and even the most structured of the forms, the salwar kameez can be accentuated with the use of a stole or a dupatta. Talking about stoles, they are the shorter version of a stole which can add a bit of traditionalism to any outfit starting from a skirt to something as informal and western-like jeans! Simple!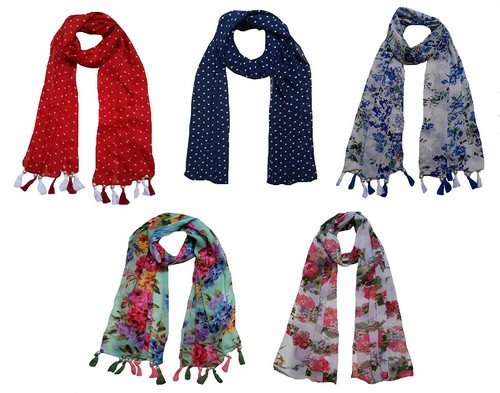 Buy Here—-Letz Dezine ™ Women's Printed Poly Cotton Multicolored Scarf and Stoles with Pearl Tassels – Set of 5 (LDS10075)
6. Waist Chain
Usually, women wear the waist chain with sarees, and women love to wear this in festive seasons. Marriage is another occasion where women wear waist chains. It really looks stunning with traditional dresses. Usually, it is made of gold, silver, and stone.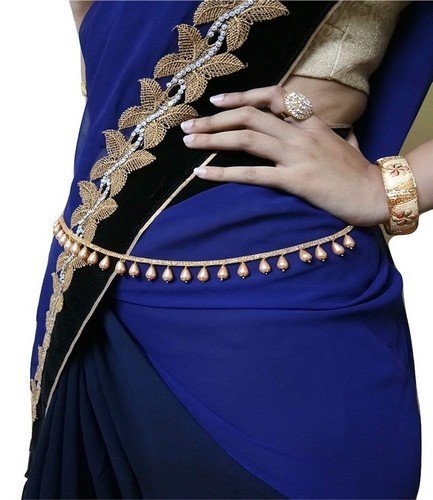 Buy Here: Womensky Gold Polished Peral Kamarband for Women (Golden and White)
7. Toe Rings
Toe rings are one of the favorite accessories for married women. But these days many females love to wear designer toe rings with western dresses as well to add some more style.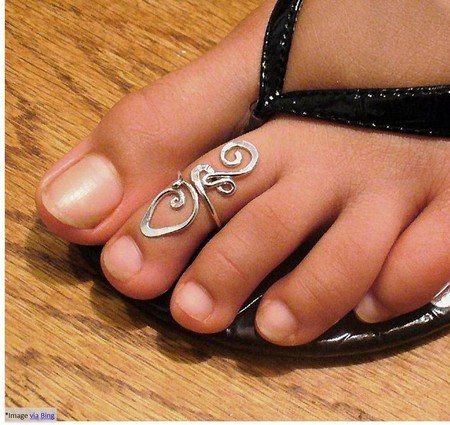 8. Anklets
Indian women wear the anklets since time immemorial and can wear it with both sarees as well as kurtas. With the changing times, women can wear the anklets on a single ankle and can change the look of any woman with utter ease.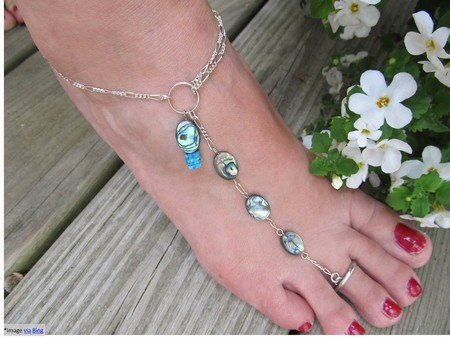 9. Nose ring
Nose rings pretty popularly and common with Indian women. This accessory adds charm and beauty to any face! These days women of every age regularly wear a nose ring whether in gold or any other metal. It can accentuate the traditional look and can also look stunning when you wear a western outfit too!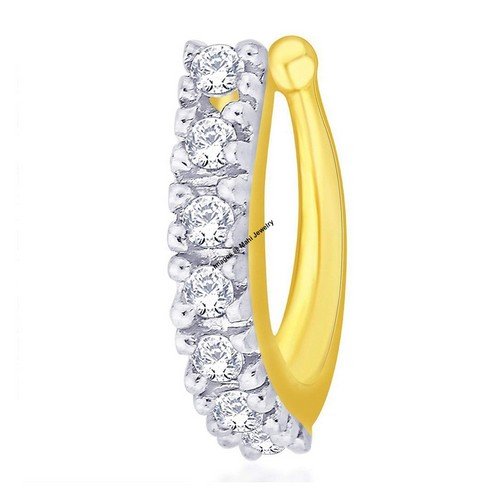 Buy Here: Mahi Gold Plated Nose Ring with CZ for Women
10. Potli bags
The Potli bags serve as a great fashion accessory for Indian women. Lightweight, easy to carry, and available in different colors, shapes, sizes, and embroideries, these bags tend to add glitz and glamour to a saree or a traditional suit with equal élan!