Carrots are great winter veggies and they just taste great. Rich in beta carotene, Vitamin K1, B6, potassium, and several antioxidants, this vegetable is a must for your daily diet. In addition, carrots improve eye health, lower cholesterol, and the risk of cancer, and support weight loss. To include in your diet, here are some healthy carrot recipes for winter you need to know and enjoy at home-
Creamy Soup with Carrot and Beetroot
It is a very rich and nutritious soup that can be a great option for winter. The dish needs-
Ingredients:
1 cup of beetroot,  carrot, and tomatoes each
half cup of diced onions,
1 red pepper slices
1 garlic clove,
pepper and salt.
1 spoon of butter,
half cup fresh cream,
water
You need to prepare this soup in a preheated pressure cooker. Add 4 cups of water to the veggies along with salt and then let it cook until 4 to 5 whistles. Let the pressure cooker depressurize on its own. Make a puree out of the cooked veggies using a blender and strain that with a thick metal sieve.
Take a pan, heat butter in it, and add some black pepper. Add the vegetable puree to the pan and then boil it.
Once the soup comes to the boil you can transfer it to the serving dish and add some fresh cream to it.
In addition, the soup tastes great with some dried sesame seeds and oregano while serving it.
Related post- Health Benefits of Beetroot
Carrot Cake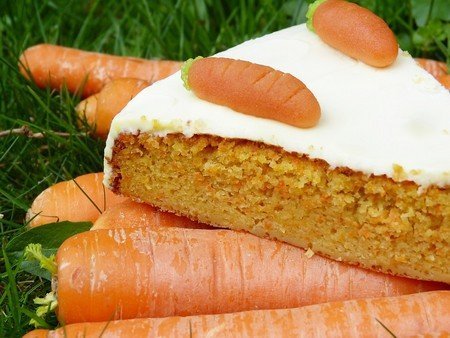 A carrot cake is a healthy and delicious option you can choose for the winter. Moreover, a cake would always be a great thing to prepare during the festive season when you can expect guests on most of the days. The carrot cake needs:
Ingredients:
3 cups grated carrots,
2 cups all-purpose flour,
4 cups powdered sugar,
3 eggs,
1 cup vegetable oil,
One and a half cup cream cheese,
1 spoon baking powder,
Half spoon baking soda,
2 spoons of cinnamon powder,
Half cup butter,
2 spoons of vanilla extract
and a pinch of salt.
Baking a cake always needs some extra effort and care so that you can get the perfect and very delicious cake that you will fall in love with.
You need a very big mixing bowl to which you should add eggs, sugar, oil, vanilla extract, cinnamon powder, salt, baking soda, baking powder, and flour, and then mix that well.
Add the grated carrot to the end and mix that with the mixture.
Take a pan, grease it and then, pour the cake batter into it.
Preheat the oven and then keep the pan with the carrot cake mixture for more than 30 minutes.
Check whether the cake is properly baked with a toothpick.
Now, prepare the frosting for the carrot cake with cream cheese, butter and sugar by beating them well till they turn creamy and smooth.
Cut the cake into different layers of the same size.
Apply the frosting to a layer and then add the next layer on top of it.
Chill this cake and serve fresh for great taste.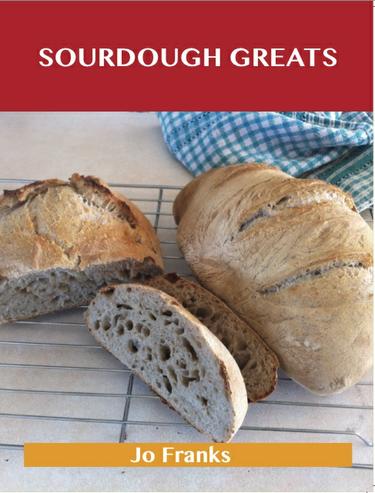 Sourdough Greats: Delicious Sourdough Recipes, The Top 46 Sourdough Recipes
Gajar Kanji
Gajar kanji is a great health drink any mother would love to stick to especially during winter. Kanji needs
1 tablespoon brown mustard seeds
5 large carrots
1 large beet
6 to 7 cups of filtered water
1 tablespoon of sea salt
If you love good skin, strong hair, and want to retain sharp eyesight, nothing else other than carrot kanji can help you. You can make this healthy drink real quick.
Use a coffee grinder or mortar pestle for crushing mustard seeds
Chop beet and carrots into long pieces
Combine the ingredients in the glass jar and close it with the lid
Keep the jar in sun for a week and stir it daily using a wooden spoon
When kanji gets a tangy taste, it ensures fermentation
You can strain it and keep the drink in the refrigerator for chilling and use the solid ingredients as a pickle.
Carrot – Cashew Coleslaw
Coleslaw is a type of creamy salad that has shredded cabbage, carrots, and cashew. This is a very easy and popular recipe that anybody can try. This super tasty salad goes well with grilled mains, appetizers, and bread. In fact, you can make this salad in a matter of 20 minutes and it really tastes so great.
Carrot Pickle
Carrot pickles can be a great companion with any meal. Here is the instant recipe-
Ingredients:
1 cup cut carrots in a long shape
2 spoons mustard oil
half spoon fennel seeds, fenugreek seeds, mustard seeds (grounded) each
pinch of asafoetida,
Red chili powder and salt as per taste
Mix all the spices really well.
Now, heat the oil in a pan and add the mixture with carrots thoroughly.
The pickle recipe is ready to serve with pulao or paranthas, as you like. Otherwise, refrigerate the same for longer use.
Carrot Salad Using Black Grape Dressing
A carrot salad can taste great with almonds, raisins and it can taste great with some black grape dressing. This is a great salad that can replace any salad you buy from outside and it is a very healthy food with very low calories.
You will relish above mentioned healthy carrot recipes for winter and reap the fruit of these recipes.
 References
https://www.easyday.in/blog/
https://www.archanaskitchen.com/instant-carrot-pickle-recipe/