Jewelry is something much beyond just a piece of accessory; it is a style statement, which not only reflects your style preference but also your personality. 2019 was a great year when it comes to classy jewelry trends. If you are a fashionista and want to add the Latest jewelry trends 2020 to your collection then here is all you need.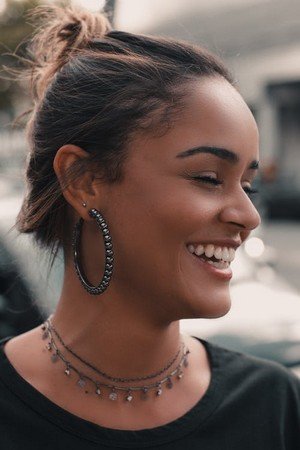 1. Reworked hoops
Classy metal hoops are something, which never goes out of style. However, for 2020 you need to have a pair of reworked hoops in your collection to stay trendy. These reworked hoops can be lopsided, layered or may come in various dimensions and indentation depending upon the brand or jewelry designer. You can pair these hoops with almost any attire. Hoops go really well with fancy tops, semi-formal attire and party casuals.
2. Novelty jewelry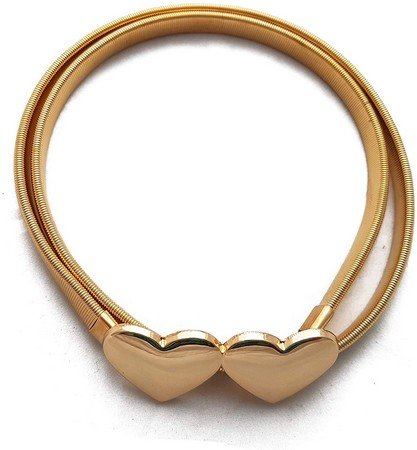 Vritraz Women And Girl Fashion Metal
Every year jewelry designers come up with out-of-the-box jewelry collection and 2020 is the year for novelty jewelry. This collection varies from various charms and pebbles to animal-themed jewelry. Novelty jewelry may not go with every outfit but it will definitely match with casual or bohemian attire. Moreover, novelty jewelry can also provide some statement pieces, which can rock any look.
3. Mix and match rings: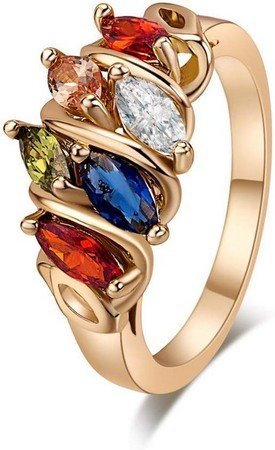 Brrnoo Women Fashionable Colorful Zircon Inlaid Decorated Jewelry Ring Gift
It is time to take a break from classic dainty rings and go for a mix and match colorful, simple and bold rings. While buying these rings try to buy rich classy and bold colors or such colors, which may complement the majority of your outfit. However, choose ring colors and dimensions wisely and do not overdo it as over styling may grab attention for wrong reasons and may spoil your otherwise good look.
4.The ball jewelry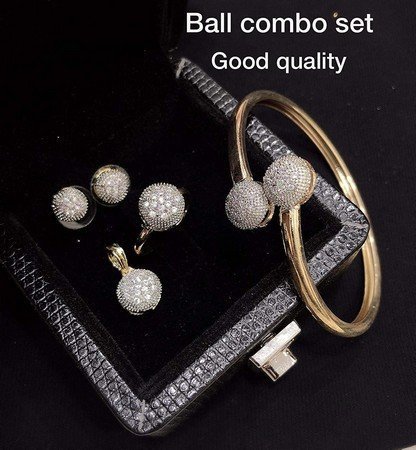 Handicraft Kottage Gold Plated Ball Shaped Jewelry Set for Kids
Right from fashion studios to runway, the ball jewelry has managed to make women dazzle in every form. Each year designers come up with various dimensions of ball jewelry inspired by several factors such as the planets, magical crystals, Christmas ornaments, etc. These inspirations are then turned into classy drop earrings, pendants, and necklaces. Interestingly, ball jewelry is something, which can never go out of style, and you can always flaunt your statement look in such jewelry pieces.
5. Choker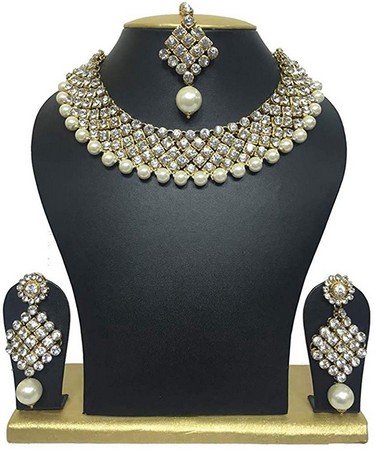 The 1920's jewelry trend Choker is the upcoming trend especially since late 2017. However, 2020 is not a year of delicate bead choker or lace chokers instead it is a year of hard metal statement chokers. You will see thick metal chokers with a variety of designs all throughout 2020. Some chokers may come with delicate diamond embellishments while some may have a really bold or oxidized look. Besides, you may also come across choker sets, which come with a complimentary set of earrings.
References-https://www.forbes.com/sites/bethbernstein/2019/10/22/springsummer-2020-jewelry-trends-to-wear-now/#c9b945e58000
https://www.thezoereport.com/p/2020s-newest-jewelry-trends-include-unexpected-updates-to-classic-styles-19622643
 Related post-
Healthy Brunch Ideas for year 2020