Gram flour or besan is an integral part of the Indian Kitchen. It has been traditionally used from ancient times as beauty treatment for brides. In India for brides, the body is first massaged with sesame oil (til oil). Then gram flour mixed with curd and turmeric is used as a body scrub to deep cleanse and exfoliate the skin. After half an hour the scrub is washed off while bathing. This helps in removing the dead skin cells and makes the skin look bright and young. Besan mixed with Haldi (turmeric), milk and lemon juice was considered as one of the grandma's favorite skin treatments. Gram flour helps in the removal of dead skin cells and rejuvenates the skin. You can use it for all types of skin.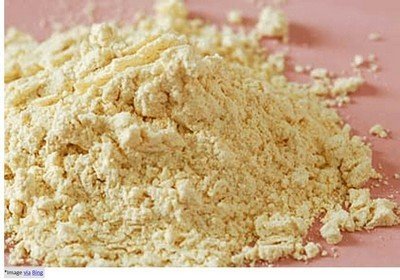 Face mask for dry skin
You can prepare face mask for dry skin at your home by mixing gram flour with full cream milk, honey, and turmeric. Apply this face mask on your face. Let it dry and wash it with water. Ingredients in the face mask will heal, stimulate and maintain the moisture level of your skin. This face mask will avoid dryness.
For blemish-free skin in the above ingredients, you can mix lemon juice in place of honey to prepare the facemask.
Face mask for oily skin
Gram flour helps to reduce the oiliness of the skin. Mix the gram flour with milk or yogurt and apply it on your face. Let it dry and wash off after 20 minutes. Gram flour helps to absorb and remove the excess oil.
Face mask for pimple prone skin
It is always advisable to use natural ingredients for sensitive and pimple prone skin. Mix gram flour with sandalwood powder, turmeric, and milk and blend them properly to make a smooth paste. Apply the paste on the acne-prone area and wash it after half an hour. It will help in curbing the pimples.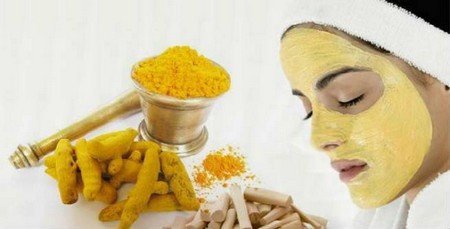 Another remedy for acne-prone skin is:
"Take three tablespoons of honey and one teaspoon of cinnamon powder paste. Apply this paste on the pimples before sleeping and wash it the next morning with warm water. If done daily for two weeks, it removes pimples from the root".
Face mask for skin whitening and removal of tanning
Grind the almonds and make powder. Now mix it with gram flour, milk, and lemon juice. Blend the ingredients properly to make a smooth paste. Now apply the face mask and let it dry. Wash your face with lukewarm water after half an hour. It will have a bleaching effect on your skin and will help to remove tan and brighten the skin color.
Removal of facial hair
Mix gram flour with the fenugreek powder and water. Make the smooth paste and apply it on the area of facial hair. Let it dry and scrub it off when it completely dries. In due course of time, you will find that your facial hairs have removed or lessened.