Turmeric Health Benefits
For skincare benefits of turmeric go-to skincare with turmeric
Turmeric is an ancient spice and is known as the golden spice of India. It is a traditional remedy and has been used as preventive medicine. It is one of the most essential spices used as an important ingredient in culinary all over the world. It has powerful anti-inflammatory, anti-tumor and antioxidant properties that help in boosting immunity and maintaining normal cholesterol level. The amazing benefit of this herb is that it has very low calories and rich in vitamins and minerals. Turmeric promotes the health and wellbeing of the whole body, boosts protection against free radicals, helps in maintaining healthy skin and overall health. This herb is known for its antiseptic and wound healing properties. Turmeric is being used from ancient times without any side effects and the FDA has classified it as GRAS (general recognition of safety).
Traditional use of turmeric (Haldi)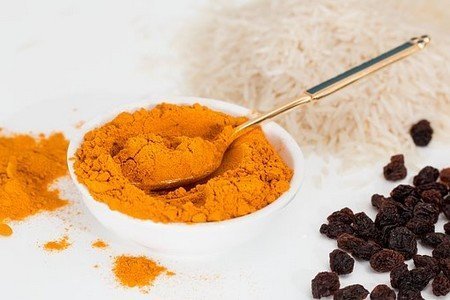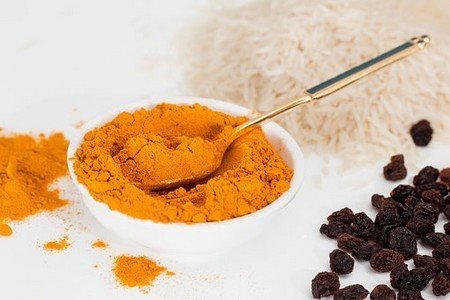 It is always available in the kitchen and in case of bleeding due to knife cut or any other reason housewife always uses turmeric powder to stop bleeding. Due to the change of season, people suffer from flu and running nos. In such cases, turmeric mixed with honey or milk is given to soothe and cure. Juice extracted by crushing roots of turmeric when mixed with water is helpful in an earache and sinus problem.
In north Indian wedding ceremonies, turmeric is applied to both, groom and the bride for fresh and good looking skin. It is one of the most sought-after ingredients in cosmetics and drugs due to its healing properties. Leaf oil and extract of turmeric can be used for sunscreen and bio-pesticide purposes.
Medical benefits of using turmeric:
Turmeric is used to treat many health problems:
Liver-related problems
Lungs problem
Epilepsy and bleeding disorder
Digestion problem
Urinary disorder
Weak Stomach
Cancer
Skin diseases
Cold and flu
Metabolism
Cholesterol issues
Bacterial infection
Hair issues
Turmeric for digestive, liver and gastric problem:
An unbalanced diet, pollution, stress, and allergens can cause your liver to become sluggish. Consumption of turmeric can strengthen the liver by increasing detoxification enzymes and bile flow. This will help the liver to break down toxins and improve the digestion system. Stimulating bile production in the liver will help in the excretion of bile via gallbladder. Using turmeric in your food will benefit your digestion and improve gastric problems. Using turmeric is beneficial to the digestive system as well as for the liver and serves as an excellent carminative.
Turmeric for injuries, wounds, and surgeries:
In case of injury, drinking one glass of hot milk mixed with 1-2 spoon turmeric powder. It greatly helps in relieving pain and swelling. It also works well on internal injuries to the muscles and up to some extent on the bones too. An ointment prepared by combining turmeric powder with pieces of onion and hot mustard oil, if applied on injuries with a bandage, heals the wound and saves from bacterial infection. Consumption of turmeric after surgery helps in decreasing the pain and increasing the rate of healing. Turmeric purifies, stimulates and builds blood. It is recommended to mothers after childbirth. Turmeric is also used during the menstruation cycle to help in removing stagnant blood.
Turmeric for skin and hair care:
In India, women are using turmeric for thousands of years to take care of their skin. It is a great skincare product. Due to its anti-inflammatory properties, turmeric paste is used to cure pimples, blackheads, and acne caused due to inflammation. Turmeric is also used in anti-aging face mask recipes.  It prevents damaging of a cell due to oxidation and makes your skin younger. It is helpful in the healing of skin and preventing it from drying. It can also help in treating skin conditions like eczema and in slowing down the aging process of the skin. Turmeric is used as one of the ingredients in many skincare products; face masks, anti-aging, sunscreen, and skin glowing products.
Turmeric plant extracts are used for the treatment of dandruff. Besides, it is also a hair growth stimulator as it provides nutrition to hair follicles and accelerates the blood circulation. Plant extract of turmeric is also used in natural hair dye products to give color from yellow to deep orange.
(Remedies given here are for information purpose only and in no way substitute the medical advice of qualified medical practitioner for treatment)
For skincare benefits of turmeric go-to skincare with turmeric