Bushy-frizzy hair often becomes stubborn and has the excruciating capacity to ruin just about any hairstyle. In fact, many people with naturally frizzy hair often limit themselves to the quintessentially boring bun to keep the frizz in place. But limiting yourself to a particular hairdo or haircut is not the solution. Find out how frizzy hair can be tamed easily, at home.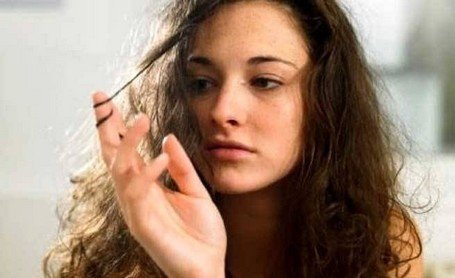 The basics
i) when washing hair, never squeeze to get the water out as it will hurt the roots but wrap a towel (or T-shirt as it soaks more water faster) around hair and let it dry. Air-drying often triggers frizzing in the hair (humidity, colder climate are some factors) so keeping hair tied in the towel when drying helps in keeping hair straight from the beginning.
ii) Detangle wet hair gently through fingers and avoid harsh coming/brushing of hair.
iii) Apply a conditioner (protein-rich) or use a mousse to set the hair. When buying conditioning and other hair products, remember to buy the ones manufactured specifically for frizzy hair. Avoid spending money on anything that has too many chemical names (that you can't even pronounce) in the ingredients list.

Enjoy Luxury Conditioner – $28.95
from: BeautyStoreDepot.com
Taking the taming process a notch up
a) Frizzy hair is essentially dry which means gentle hydration has the ability to do wonders. Use nourishing essential oils like Jojoba Oil, Ylang Ylang Essential oil, Rosemary Essential oil, Cypress oil, Patchouli Oil, etc to massage the scalp, roots, and hair tips. Either use it overnight or apply at least 2 hours prior to shampooing.

Ylang Ylang Essential Oil, 1 oz, Heritage Products – $19.68
from: VitaSprings.com
b) Besides proper hydration, nourishing through soft and rich butter also helps in softening the curls. Permed and Mulish hair responds well to the rich nourishment provided by Shea butter. Shea butter has the potent ability to repair dry, damaged, and chemically treated and frizzy hair. Avocado butter with coconut and Hibiscus extracts (natural) can also be used.
Caring for Frizzy hair when going out, traveling, getting a hairdo done
Just because you have frizzy hair doesn't mean that you can't party. Beautiful hairdos can be spotted with frizzy hair too as all you need is to prepare your hair to balance the damage. The most important aspect of getting any hairdo is making sure that the hair is free of split ends or dry tips (get hair trimmed if needed) and then applying good quality mousse generously on the hair. Once all protection has been provided to hair to lower the damage, go for the hairdo but try refraining from excessive processing and heating.
What not to do when you have frizzy hair?
Frizzy hair is not a type but rather a hair issue that usually occurs when hair becomes brittle, dry, damaged. Those with curly, permed hair and those living in a cold climate or humid climate are prone to developing frizz. Some simple regular habits will help in taming the issues like using hair sun protection, deep conditional and nourishment through pure essential oils, and using gentle hair cleansers.
Indulge in good hair care and pay attention to the nourishment needs of your hair and you won't have to worry about frizz ever again.