Say goodbye to hair related problems with neem
Good, long and shiny hair is the desire every girl has in her heart. For scalp and hair, related problems neem is considered as a boon. It not only cures your problem but also prevents you from the side effects that chemical products might cause. Neem is extremely helpful to all those who have been using chemical products for long but never obtained the desired as well as the promised result. Neem can act as a boon for your hair and some of its most important benefits are such as:
Treatment of hair fall and dandruff:
Take a handful of the leaves of neem and boil it in almost two cups of water. You need to boil this to the point where the water turns greenish in color and even the leaves have their color altered. You can use this water for rinsing your hair after you have shampooed it. The anti-bacterial and anti-septic nature of neem would eradicate dandruff from your hair and also act as a stimulant for hair growth.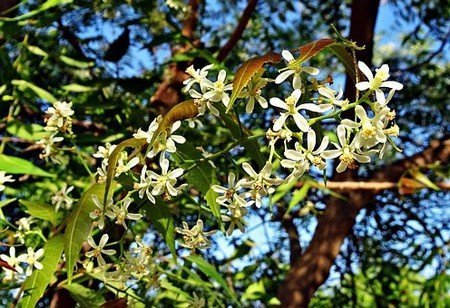 Itchiness of scalp:
Prepare a paste by mixing neem powder with some water. This paste needs to be applied on your hair and allowed to sit for almost an hour and then you can follow it up with your regular shampoo and conditioner.
To cure itchiness of scalp down load Ebook
Increase your hair's growth rate:
Neem has an effective regenerative property which can be very helpful to you in reducing hair fall. A massage of the scalp using neem oil can stimulate the blood circulation in the scalp leading to an increased rate of hair growth. If you are not comfortable with just neem oil, you can also mix your favorite oil with it.
To increase your hair growth download Hair Grow Secrets
Neem as a conditioner:
For dry and frizzy hair, neem can act as a very good conditioner. All you need to do is to boil some neem leaves in water and honey and make a paste of it. After shampooing your hair, apply this paste on your head for well-conditioned and smooth hair.
Treatment of problems related to the scalp:
Neem can be used to prepare a good hair mask. For this, mix Neem powder with Reetha powder, amla powder, and Shikakai powder and a few drops of lemon juice. The application of this mask to your hair should be for a period of 30 minutes and then you can wash it with your shampoo. This mask would not only retain the moisture of your hair but would prevent dryness and keep your scalp away from problems.
To stop hair loss and re-grow your hair download hair loss black book
Maintain the scalp's health:
Prepare a mixture by mixing two spoons of neem powder to henna powder; I spoon of yogurt, black tea, lemon and 1 spoon of coffee. In this mixture, neem would maintain your scalp's health and other ingredients would moisturize your hair.
Remove head lice:
While chemical products can have many side effects on the scalp in the name of removing lice, neem is one of the safest ways to do so. Just leave neem oil on your scalp overnight and comb in the morning.
Undoubtedly, benefits from Neem are immense for keeping your hair healthy and lustrous.