Olive oil is the discovery of ancient people not only to enhance the quality of food but also to take good care of hair and skin. Now you can also take full advantage of this magical oil to make your hair strong and beautiful.
Follow these simple steps to ward off hair problems and flaunt lovely hair.
1. If you are fed up with dry hair with split ends then here is the solution. Apply warm olive oil on the scalp for 45 minutes and wash off with your shampoo.
2. Hair loss is another cause of worry but not anymore. Mix 2 eggs and 2 tablespoons of olive oil thoroughly. Spread the same on the hair and scalp for 40 to 45 minutes. Now wash off with lukewarm water. Repeat this method thrice a week and see the difference.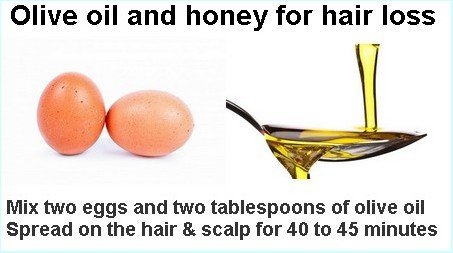 3. A remedy to get rid of dandruff is to apply olive oil on scalp and hair and leave it overnight. Now wash off the hair the next day with regular shampoo and find a new luster in your hair. Regular usage of this remedy will eliminate hair dandruff.

Anti Dandruff Shampoo 530ml
from: YesStyle.com
4. Head lice are another hair problem that now finds a solution in olive oil. Add 5 drops of tea tree oil in one tablespoon of olive oil and smear it on to the scalp. After some time, comb the hair and wash it with hot water.
Tea Tree Oil 11ml – $9.95

Highest Quality Premium Australian Tea Tree Oil 100% Pure & Natural – No additives Harvested in Australia. Manufactured in the USA 90 Day Money Back Guarantee
Cure dry and frizzy hair:
5. To cure dry and frizzy hair, put a couple of drops of olive oil on your palms, rub them together and then finger comb through your hair. You may also rub some drops on the comb and then detangle your hair with such comb. Your hair would be tamed in no time with extra shine.
6. Hair mask constituting olive oil is the best food for your hair. Take one egg, few pieces of cucumber, and four tablespoons of olive oil and blend the mixture thoroughly. Smear the mixture on the hair properly and leave for 10-15 minutes and then rinse off with shampoo. Here you have from brittle to beautiful hair.
7. Another olive oil hair treatment to get lustrous locks is to blend equal amounts of olive oil and hot water in a blender till they get blend well. Now massage this warm mixture on the scalp and hair and cover your head with a towel for 15 minutes. Shampoo afterward to discover lovely hair. This recipe will also eradicate hair problems like dandruff.
8. Add coconut or jojoba oil to warm olive oil and massage the same into your hair from root to end with fingertips. Leave for half an hour or so and shampoo to reveal gorgeous hair like never before.

Jojoba Oil 33ml – $12.95
from: Healing Natural Oils
9. If your skin is affected due to hair coloring then dip a cotton ball in olive oil and wipe the spotted skin. Do it several times for improvement to hair care with olive oil.
Olive oil is the major source of essential antioxidants and vitamin E. It also contains proteins and minerals that can have healthy effects on skin and hair if used regularly and properly.
Related Post: