New Year night is all about late-night celebrations, boozing, clubbing, and outing. Thus, New Year celebrations lead to late morning or afternoon wake up most of the time. In this case, you do not feel like going out for lunch or cooking a whole meal for yourself. In order to save you from this situation, here are some Healthy brunch ideas for the year 2020.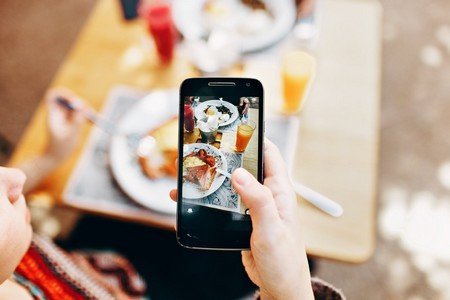 New Year Healthy Brunch Recipes
Denver omelet salad
Ingredients
1-1/2 cups chopped fully cooked ham
8 cups fresh baby spinach
1 cup chopped tomatoes
4 large eggs
1 small chopped onion
2 tbsp olive oil
1 small green pepper(finely chopped)
Salt and pepper to taste 



Directions
Take a platter, arrange tomatoes and spinach on it, and keep it aside for a while.
Now, take a large skillet and heat 1 tbsp olive oil in it. Add onion, green pepper and ham to it and sauté for 5-7 minutes or until the vegetables are tender.
Transfer this ham mixture to the spinach and tomato platter.
In the same skillet, make 4 sunny sides up eggs, add salt pepper as per taste and top the salad with these fried eggs.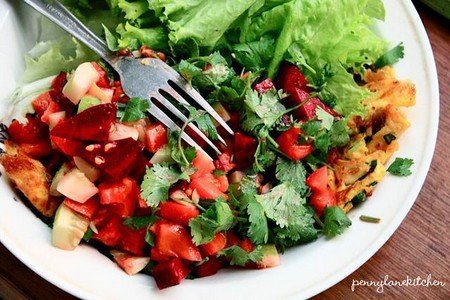 German pancake 
Ingredients
1 cup all-purpose flour
1 cup milk
6 large eggs
2 tbsp melted butter
1/2 teaspoon salt 
For buttermilk syrup
3/4 cup buttermilk(melted)
1-1/2 cups sugar
2 tbsp corn syrup
Confectioners' sugar
Fresh blueberries, optional
2 tsp vanilla extract
1 tsp baking soda
Directions
Put eggs, milk, flour, and salt in a blender and make a smooth lump-free mixture. Meanwhile preheat the oven at 4000.
Pour the melted butter in the baking dish and grease the whole dish with butter.
Now pour the batter into the baking dish and bake for 20 minutes or until the batter is puffy and golden brown.
Until the batter is baked, make the buttermilk sauce by adding buttermilk, butter, salt, corn syrup, and baking soda in a saucepan.
Cook the sauce for 7 minutes (uncovered), turn off the flame, add vanilla extract and mix well.
Take out the pancake from the oven, dust some confectioners' sugar over it, serve it with the syrup and fresh blueberries(optional) and one of the easiest Healthy brunch ideas for the year 2020 is ready!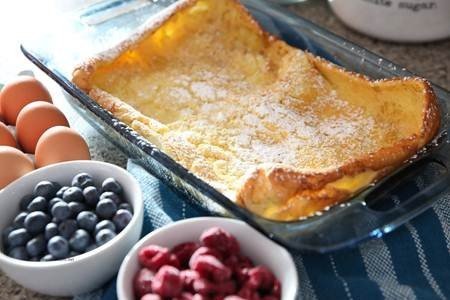 Instant oats idli
Ingredients
1 cup oats(powdered)
2 tbsp grated carrots
1 cup of water
½ cup Rava/semolina
¼ cup curd
½ tsp soda
½- 1 tsp lemon juice
A handful of finely chopped coriander leaves
Salt to taste
Few drops vegetable oil for greasing
Directions
In a big bowl, mix water and curd and leave untouched for 5-8 minutes.
Now, add lemon juice and some more water if needed to manage consistency. Stir the mixture well and make sure there are no lumps in it.
Now, add oats mixture, carrots, lemon juice, finely chopped coriander, and again mix it well.
Heat water in the steamer for 2-4 minutes. Meanwhile, grease the idli plates with some oil and pour the batter into it.
Place idli plates in the preheated steamer, cover it, and cook for 11-15 minutes.
Open the cover of the steamer from one side and let it cool for some time.
Now, remove the idli from idli plates with the help of a spoon and serve it with sambar or chutney.
Simply lovely Frittata
Ingredients
8 large eggs
3/4 cup shredded mozzarella cheese
1/3 cup heavy cream
3 cups baby spinach
1 minced shallot
2 tbsp. extra-virgin olive oil
Freshly ground black pepper
Pinch of red pepper flakes
3 cloves minced garlic
8 oz. Sliced baby mushrooms
1/2 cup ricotta
3 cups baby spinach
Kosher salt
Direction
Preheat the oven at 3750.
Take a medium bowl and whisk eggs, mozzarella, and cream in it. Season this mixture with a pinch of red chili flakes and salt and pepper.
Heat oil in a medium oven-friendly skillet and add garlic and shallot to it. Cook until soft, then add mushrooms to it and cook for another 5 minutes.
Now add spinach to it, cook for 2-3 minutes and season with salt and pepper.
Add the egg mixture to the skillet, followed by ricotta, and then transfer the skillet to the oven.
Bake the mixture for 10-12 minutes or until the eggs are set.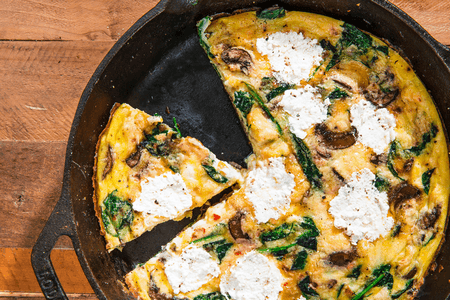 https://www.delish.com/cooking/recipe-ideas/a24229816/frittata-recipe/
Easy tomato bruschetta
Ingredients
3 -4 medium ripe tomatoes
6 basil leaves, thinly sliced
6 1/2-inch thick slices Italian or French bread
2 tbsp olive oil
Salt and freshly ground black pepper, to taste
2 cloves whole peeled garlic
Direction
Cut the tomatoes into two halves, remove the majority of seeds and then chop them into ¼-inch pieces.
Put it into a bowl, add 1 tbsp oil, basil and a pinch of salt and black pepper to it, mix well and leave aside for 10 minutes.
Take a grill pan, add the leftover oil and grill the bread slice for 2-3 minutes on each side until grill marks appear.
Keep brushing bread slides with garlic at least 2-3 strokes per bread.
Take the bowl of the tomato mixture, stir it and pour an adequate amount of mixture over each bread slice and enjoy your tomato bruschetta.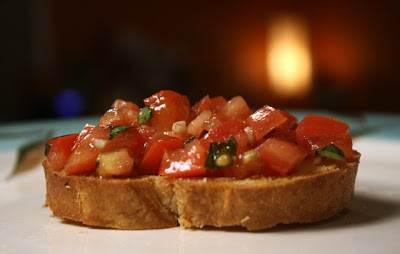 Ham and cheese brunch bake
Ingredients
10 large eggs
1 1/2 cup milk
4 cups cubed French bread or baguette
1/2 lb. ham(chopped)
1 1/2 cup shredded white cheddar
2 tsp. Dijon mustard
2 tsp. fresh thyme leaves, plus more for garnish
1 tsp. garlic powder
Kosher salt
Freshly ground black pepper
Direction
In a medium bowl whisk, milk, eggs, mustard, garlic powder and thyme and season it with a generous amount of salt and pepper.
Preheat the oven at 3500.
Grease a large baking dish with butter and add bread to it. Top the bread with ham and cheddar.
Now pour the egg mixture over it and bake it for 45-55 minutes or until the ham is golden brown and eggs are completely cooked.
Take it out from the oven, garnish it some thyme and its ready to serve.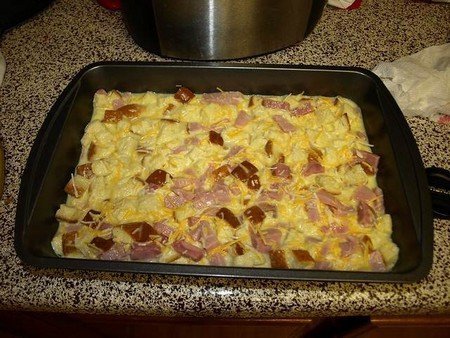 All the above-mentioned Healthy brunch ideas year for the year 2020 need very little time and effort, moreover, they are healthy. Not to forget, these recipes will also help you to get over that extra calorie intake of New Year's Eve. Hence, remember to try these lovely brunch recipes with your friends and family this New Year's Day.
Related post-
Best Essential oils for Health Care in Winter
Ref:
https://food.ndtv.com/lists/10-best-indian-breakfast-recipes-696080