We all wish to have a perfect figure like a celebrity. Unfortunately, after a certain age, breast sagging is natural. The breasts lose their firmness and elasticity.  However, due to several reasons, this natural procedure happens early in life. These reasons include negligence, wrong size brassier, nutritional deficiency, childbirth, breastfeeding, and major breast diseases like breast cancer and tuberculosis. Smoking and drinking alcohol excessively also contribute to early aging of breasts. Moreover, often women are not aware of how to deal with saggy breasts but here are effective remedies for you.
Home Solutions to deal with Saggy Breasts
The most effective way to deal with saggy breasts is surgery. However, it is expensive and has some side effects. So, one can opt for following natural home remedies to rectify the saggy breasts and live confidently:
Yoga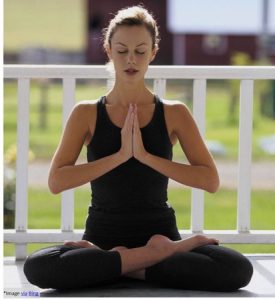 Yoga is the perfect solution to deal with saggy breasts. Various yoga poses concentrate on different parts of the body. Here are yoga poses that you can practice for tightening the saggy breasts -Triangle pose Cobra pose, Headstands, Inverted Leg Stretch, and Standing Forward Bend.
Exercises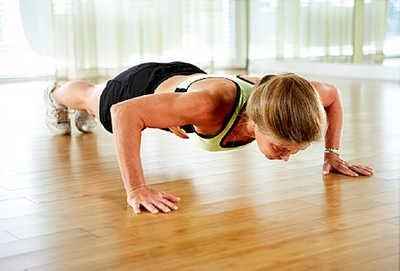 Exercise is the best solution to shape up your saggy breasts. It will help you to lift up the breasts. Therefore, you have to give time in exercises daily. Pushups, chest presses and pulls, arm raise, dumbbell flys are some exercises, which will work on the pectoral muscles around the chest and breasts.
Oil Massage
Massage is another way to have firm and supple breasts. This way you will improve the skin tone, texture, and increase blood circulation. Massage your breasts with olive twice or thrice in a week. The fatty acid-rich olive oil will protect the breast from sagging. Put some oil on the palms and rub it to create heat and then massage your breasts upward motion. Do it at least fifteen minutes at a stretch. Instead of olive oil, you can also use Argan oil, almond oil, and jojoba oil.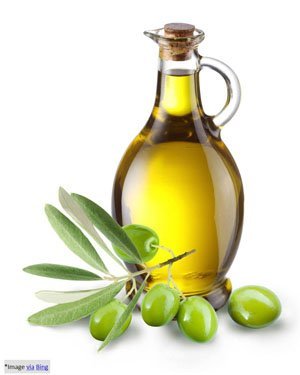 In addition, soyabean oil is the skincare ingredient that includes fatty acids, Vitamin E, lecithin, and antioxidants which helps in firming and nourishing the skin. Massage your breast with 2-3 spoons of soyabean oil. You can leave it on your skin or wash off after 20 minutes. 
Drink plenty of water
Sometimes, dehydration is the cause of breast sagging. If you don't drink enough water, your skin may lose elasticity which causes breast sagging. Drink at least 8 glasses of water is good to keep skin and body hydrated.
Ice Massage
Ice massage creates the firmness in saggy breasts. Take two ice cubes and massage it on the breasts in a circular motion. Do it for a minute, not more than that. The cold massage will tighten the skin of the breasts.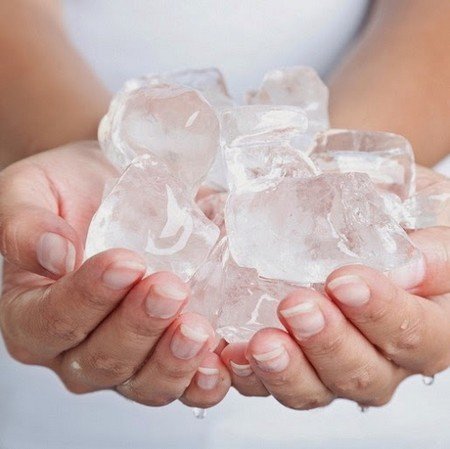 Supportive Bra
It is very important to wear a perfect bra. The appropriate brassier will keep the breasts tight and perfect in shape. There are special kinds of bra available in stores that can provide great support and strength to lift up your loose breasts.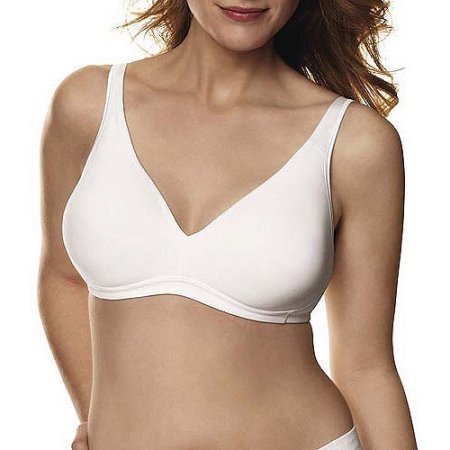 Breasts Mask
Certain masks, which can help you to deal with saggy breasts, are really effective. Check out:
Egg,
Yogurt
and Vitamin E Mask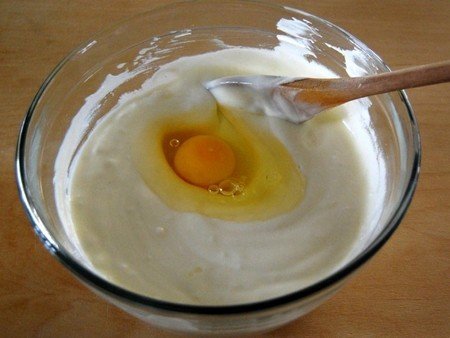 Make a paste of one tablespoon of yogurt, one tablespoon of vitamin E oil and one egg. Apply this mask on your breasts and gently massage it. Leave it for half an hour and then wash off with cold water.
Egg and Cucumber Mask
Make a smooth paste of grind cucumber, one egg yolk, some butter, and natural cream and keep it in the refrigerator. Apply this cold mask on your breasts to make your breasts skin firm and toned. Then wash it with cold water after one hour. This mask is excellent.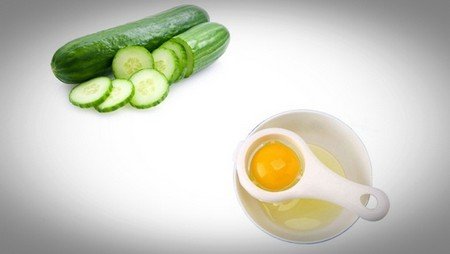 More Home Remedies to Deal with Saggy Breats
Pomegranate
Pomegranate is considered as the most effective anti-aging fruit. This fruit is also helpful to prevent breasts from sagging. It is rich in phytonutrients which helps in the firmness of sagging skin. 
Ingredients – 4 tablespoons of neem oil and 1 tablespoon of powdered pomegranate (Anardana).
How to make it – Mix the ingredients and heat them in a pan. Once it cools down, apply it on your breast twice a day.
Aloe Vera
Aloe Vera is considered the best ingredient for the skin. It has lots of skin tightening and anti-oxidants properties. 
Ingredients – Half cup fresh Aloe Vera gel, 1 tablespoon honey, and mayonnaise.
How to make it – Mix all the ingredients to form a smooth sticky paste. Apply this mixture on your breast for 5-10 minutes, and then wash off with warm water.
Fenugreek Paste
Fenugreek is enriched with lots of vitamins and antioxidants which play an important role in the firmness of the breast. It prevents free radical damage and helps in tightening breast.
Ingredients- 1/4 cup fenugreek powder and 3 tablespoon water.
How to make it – Mix all the ingredients to form a smooth paste. Apply this on your breast and massage it for 5 minutes. Rinse off with warm water. You can apply this twice a week.
Flaxseeds
Flaxseeds have estrogen reducing properties, which is the main cause of saggy breast. Reducing the level of estrogen in your body will help the breast to get back to shape.
Ingredients – 1 tablespoon of flaxseeds and a glass of water.
How to make it – Mix 1 tablespoon of flax seeds in a glass of water. Drink this mixture once a day. 
Shea butter 
Shea butter is rich in vitamin E which helps in moisturizing and tightening of the skin. This is also helpful to prevent internal skin cell damage that can cause free radicals.
Apply Shea butter on breast, massage it for 10 minutes and then rinse off with warm water.
These excellent tricks will definitely help you to deal with saggy breasts. So, be optimistic and take good care of your breasts.
FAQ's regarding Saggy Breasts
 Q – Can wearing a Bra in the night prevents breast sagging?
A – Wearing a bra in the night does not have anything to do with sagging. It is about your comfort if you want you can wear a non-wired, lightweight bra in the night or you can sleep without a bra.
Q – Wearing a sports bra cause breast sagging?
A – Sports bra is designed to provide full support to the breast while exercises or any sports activity. It does not lead to breast sagging.
Q – Can exercise improve breast sagging?
A – Exercises concentrate on building more pectoral muscles which help in getting firmer breasts. Doing regular pushups and plank will give you visible results.
Q – Will my breast sag after I lose weight?
A – Weight loss may lead to breast sagging because when we lose weight, our skin loses elasticity. That's why regularly follow pushup routine helps in the toning of muscles.
Q – How frequently should I massage my breast?
A – You can do gentle breast massage regularly, twice a day for 15 minutes.
Q – Sleeping on the stomach can cause breast sagging?
A – No sleeping on the stomach, does not lead to breast sagging.
Q – If I massage my breast, will the size increase?
A – No, massaging the breast is helpful to improve blood circulation and shape. The size of the breast depends upon genes and hormones.
Source – https://www.theindusparent.com/home-remedies-sagging-breasts
http://skinlighteningbeautyguide.com/the-best-home-remedies-for-breast-tightening-firming/
https://www.stylecraze.com/articles/how-to-reduce-breast-size/