Benefits of neem in skincare
Cure for dark pigmentation and acne:
You need to boil about 20 neem leaves in a half-liter of water to the point when the leaves turn discolored and become soft. This way the water also becomes green which you need to strain and store. This liquid acts as a skin toner and you just need to dip some cotton in it every night and apply it on your face. With its regular use, you can get rid of skin related problems such as acne, blackheads, and pigmentation.
Stop blackheads from recurring:
Neem oil can be very helpful for you if your skin is sensitive and suffers from blackheads. Dilute a couple of drops of neem oil in water and put it on the blackheads. Regular usage will not only remove these blackheads but would also prevent a recurrence.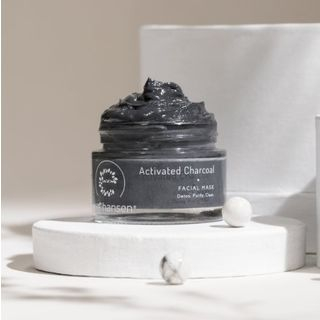 Eve Hansen – Activated Charcoal Clay Mask (Remove Blackheads), 1.75oz 1.75oz / 50ml – $26.91
from: YesStyle.com
Skin infection:
If you are facing any kind of skin-related infection, you just have to prepare the liquid as earlier mentioned (by boiling neem leaves and straining) and add about 100 ml of the liquid to the bathwater.
Cure acne:
In a little amount of water, boil small peels of orange and 10 leaves of neem. When they get softer, you need to pound them as pulp. Once this pulp is prepared, you should apply it on your face and rinse with cold water when it dries. This would prevent the breakout of acne.
Clear skin:
A paste prepared from Neem and turmeric can be a very effective key to clear skin. Use this paste two times a week and you will definitely end up with flawless and clear skin. If you wish, you can also use grated cucumber as another ingredient in this paste to get the full benefits of neem in skincare.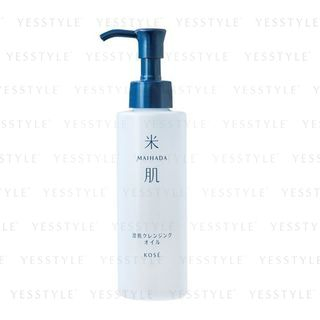 Kose – Maihada Sumihada Clear Skin Cleansing Oil 150ml – $32.31
from: YesStyle.com
Take care of oily skin:
A mixture needs to be prepared for controlling the excess oil on your skin. Mix Neem powder with some yogurt and a few drops of lemon juice. This mixture will not only take care of the extra oil on your skin but also of the infections and problems that are common with oily skin.