Everyone enjoys the rain that comes after hot and irritating summer but it comes with many skin complications/infections like eczema, fungus, allergies, and other skin-related issues. In the rainy season chances of spreading skin infections are very high due to the high humidity level. The fungus is one of the major skin problems of this season as it grows in humidity due to rubbing of wet skin against each other at the groin, underarms, and around the breast in women. The fungus can affect feet also due to the wearing of shoes. If an infection like eczema occurs then it is very important to cure "get free from eczema" as this may spread further in this season. Overflowing of drains due to heavy rains may cause allergies and other skin complications.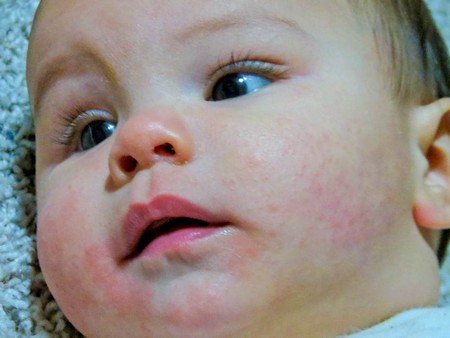 Tips to prevent skin issues in the rainy season
1. Do not use soap to wash your face as soap may dry your skin. Use a homemade cleanser that ensures deep pore cleansing to wash away all the impurities.
2. Use tonner made with green leaves, honey, mineral water, olive oil, and Roseberry leaves in place of alcohol-based toner.
3. To wash your face opts for some home remedies like a mixture of gram flour, rose water, and milk. Apply evenly on face and wash off after 15 -20 minutes to prevent skin issues of the rainy season
4. Use a scrub made prepared almonds, honey, olive oil, and orange juice to regain the shine and youthful appearance of skin. For more details of scrubs see facial treatment.
5. Use sunscreen to save your skin from UVA & UVB raise as the sunrise very harsh after rain.

Sunscreen SPF 50, 5.4 oz, Dr. Mercola – $20.97
from: VitaSprings.com
6. Take a daily shower and every time after the rain wash.
7. While working in the office or doing a desk job for long-duration always take your shoes and socks off to allow air circulation.
8. Wear sandals or floaters to prevent the accumulation of sweat and moisture in the skin & save your skin from fungus infection.
9. Always wash your feet thoroughly after wading through stagnant water and dry them completely.
10. Wear such clothes which cover your body completely while driving on high ways and use some clothes inside the helmet if, driving two-wheelers.
11. Consult your doctor when you feel an itching sensation so that it may not spread.
12. Avoid getting wet in the rain and if you get wet, remove the wet clothes, clean and dry the hair.
13. The above tips can prevent many problems related to the rainy season and save you from allergies and skin complications related to the rainy season.
Related Post: Hair Care Tips for Rainy Season