When someone said, 'have breakfast like a king' he surely must have meant about protein in it. Those mornings are lethargic and listless when breakfast is more carb-based. Protein takes you through the day with a healthy verve and the power to drive you. When taken in the breakfast, there are many protein-rich food sources that can be tapped for energy. Here are some ideas to begin your day by having a protein diet at breakfast.
Greek Yogurt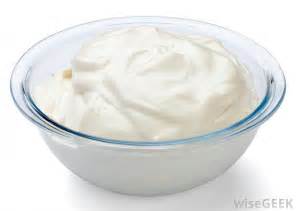 Greek Yogurt is a good source of protein when you want to enjoy your breakfast without eggs and meat dishes. Try serving it with a bowl of cantaloupe and add fresh berries for color and flavor. This dish will be full of protein and will give you the perfect alternative to regular monotonous eggs.
Lea Michele's frittata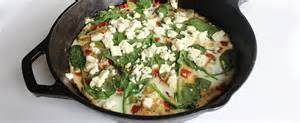 Lea Michele's frittata recipe has classic Mediterranean ingredients such as peppers, onion, and spinach cooked with high-protein egg whites and feta Greek cheese. Frittata is a unique low-calorie breakfast that is fulfilling and tasty to compliment your day.
Low Carb Hot pancakes
Avoid gluten but not the delectable taste of high-protein pancakes. It's prepared with eggs, coconut flour, coconut water, honey, cinnamon powder, baking powder, and coconut oil for greasing the pan. High in protein and fiber and low in carb, this recipe is the best to kick off your day.
Turkey Sausage Muffins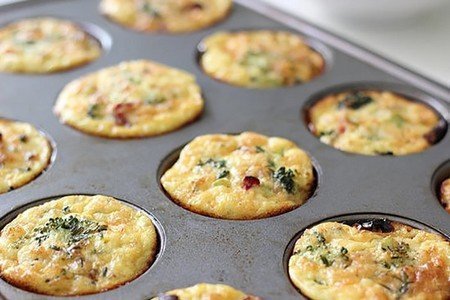 Turkey Sausage Muffins are a gluten-free, high-protein breakfast dish with low calories, it is filling and an unbeatable healthy option. Prepared with the ingredients like Turkey sausages, egg whites and eggs whole, cheddar cheese, and spinach, the Turkey Sausages Muffins are baked in the oven. This is one high-protein and vitamin-rich breakfast option that is great to take you through most parts of the day.
Cheesy Cast-Iron Skillet scrambled eggs
Calcium and protein-enriched cheesy scrambled eggs are a great feast for breakfast for their sheer taste and value addition for fighting osteoporosis. The dish comprises of unsalted butter, chives, Jalapeno, goat cheese, and eggs cooked on a cast-iron skillet. It takes 15 from preparation to delivery on a platter.
Baked egg in Avocado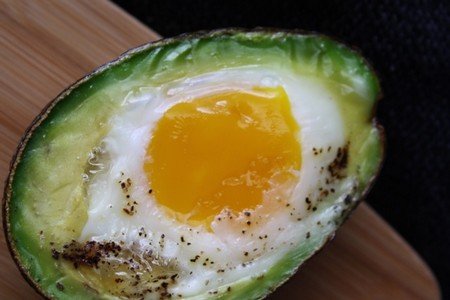 Enriched with protein, Omega-3 Fatty acids, fiber avocados, and baked eggs combine to make an awesome breakfast. The avocados are sliced and the pith is scooped away and placed on a baking dish then eggs are broken into avocados and baked. This is served with seasoning like pepper, chives, etc. This breakfast is truly a protein-rich food.
Vegan Gluten-free Crepes with Balsamic Glazed Portabellas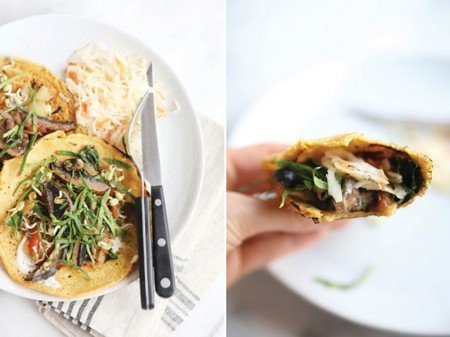 Chickpea flour contains 21 grams of protein per cup, which is very high compared to non-Vegan recipes. Chickpea is mixed with turmeric powder, yeast, sea salt, cayenne pepper, Portabella mushroom caps, onion, balsamic vinegar, spinach, and sprouts seasoned with Vegan-mayo and grape seed oil used for frying. A unique high-protein Vegan breakfast will be very satisfying for sure.
Scrambled Eggs with Chilies
This traditional breakfast is low in carbs and rich in protein. The eggs are scrambled with egg whites and hot chilies. You can add onions and tomatoes also and season it after it's cooked in a skillet, with black pepper and coriander leaves. The chilies are tried fat-burners and eggs a complete protein diet. A healthy low-carb breakfast can do wonders for your morning.
Protein is your lifeline and breakfast is the best time to have it.
Related posts:
Importance of Protein during Pregnancy
Chemical Free Sources of Healthy Proteins
REF: http://www.health.com/  & https://www.popsugar.com/fitness/
Image ref: from Google search