Melasma is a skin condition commonly seen in darker skin tone people. It mainly affects women. Due to melasma, the skin of the face, neck, and forearms are discolored. The result is brown and gray colored patches mainly on the forehead, nose, cheeks, upper lip, and chin.
Causes of Melasma
Melasma is caused due to excessive sun exposure combined with hormonal changes. Secondly, pregnancy may also result in brown patches. Family history is yet another major reason for the occurrence of melasma in a person.
The condition may worsen due to the presence of some trigger points. For example, a woman on birth control pills may experience this skin condition. Also, some types of cosmetics or drugs may set off melasma.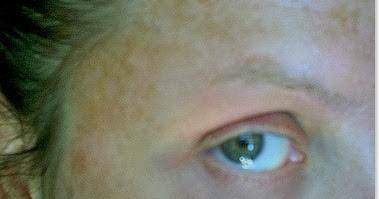 Precautions for melasma
Most of the time, the condition may improve when sun exposure is restricted. The affected person should avoid direct sun exposure and should liberally use sunscreen of high SPF, preferably 30, regularly to protect the skin from harmful UV rays. Wear a wide-brimmed hat and keep yourself covered with proper clothing. Use big sunglasses that can also give shadow to part of the cheeks. Sometimes, the brown patches fade after the pregnancy or after a woman discontinue birth control pills. If the person concerned experiences that the condition worsens due to the use of some skin product or drug then that should be ceased in order to reduce the discoloration.
These precautionary actions many times help Save your skin from melasma within months.
In case the condition continues to worsen then proper treatment should be considered to restore the original skin tone and remove discolored patches.
Cure for melasma
For clearing away the spots of melasma, many creams are available. The result is not instant though. It may take months to see a significant change. The use of any cream or adoption of any procedure to cure melasma should be done after consulting a dermatologist. There are many cosmetic procedures like chemical peel and laser treatment that can treat melasma. These should be conducted strictly under the guidance of a competent dermatologist and the skin type of the patient has to be considered before considering any cure option. It is important to follow the directions and precautions after implementing such procedures. Hormone therapy also helps to regularize the hormone levels and may also save your skin from Melasma.
The cosmetic or surgical procedure can result in complete removal of discolored patches in which exorbitant cost is involved and sometimes results are not guaranteed and the possibility of side effects cannot be ruled out.
Home remedies to save your skin from melasma
Melasma may cause embarrassment and low self-esteem in the patient. But with adequate precautions and cure, the patient can save his or her skin from melasma and expose the bright, beautiful complexion with pleasure. There are various ways to remove melasma. However, the use of home solutions ensures no side effects. These solutions remove patches in a natural way and facilitate healing and renewing of skin and also help in making the skin look brighter.
Dip onion slices in vinegar and place them on the patches. Alternatively, apply lemon juice to the affected portion. Leave it for 15 minutes and then wash with lukewarm water. Gradually the patches will fade and a new skin layer will emerge. You can also use olive oil to smoothen and brighten the skin tone.
More Home Remedies to save your skin from melasma are available in the following eBook ……
Natural treatment with home remedies/recipes is quite effective for melasma, freckles, age spots, acne marks, and other hyperpigmentation. These home remedies are compiled in an eBook 'Skin lightening report"  in which the process of pigmentation; herbal/chemical skin lightening agents, exfoliation of the skin, effective lightening treatments, and acceleration secrets to lighten and brighten the skin is explained.
The Skin whitening Report is a well researched, comprehensive "How-to" guide, aimed at consumers. It helps educate consumers about existing skin lightening technologies and provides possible solutions to a variety of commonly encountered pigment problems. It includes recipes that people can instantly use to start evening out their skin tone.
Home Remedies for melasma
Homemade skin lightening products are by far the cheapest and safest solution to the brown spots which trouble you so much. They are very effective and at the same time nurture the skin, so that you will not only have white skin but a healthier one too. This book has gathered some of the most effective skin whitening recipes. Try them out and you will see the effects in a matter of weeks, without side effects. Having healthy and glowing skin is easy, cheap, and simple now! It is a digital product and also available in PDF format. Download Homemade remedies/recipes to save your skin from Melasma