Winters are here and you need to take special care for yourself to be able to enjoy the holiday season well. Warming foods must make a grand appearance on menus and dining tables. Sesame seed (til in Hindi), is one of the warming foods widely recommended by health experts and Ayurveda medics. These minuscule seeds are used in a number of winter sweets such as til-Gur (jaggery) Ladoos, Rewari, and Gajak. The seeds are associated with longevity and prosperity in several Indian religious lores.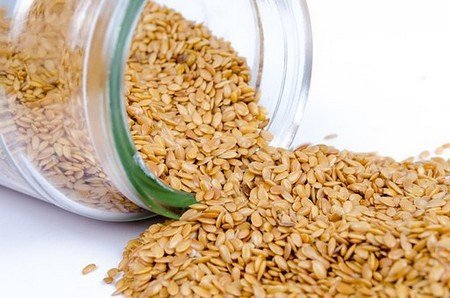 Here are some delectable and healthful sesame seeds recipes to help you include more sesame seeds in your diet, this winter:
1. Winter Garlic Sesame Seeds Dressing Salad
This salad is loaded with antioxidants and the amazing benefits of sesame seeds.
Ingredients
Garlic – 1 head
Olive oil – 2 tbsp
Chopped kale leaves – 6 cups
Chopped broccoli slaw – ¾ cup
Thinly sliced red onion – ¼ cup
Unseasoned rice vinegar – 2 Tsp
Low-sodium soy sauce – 1 Tsp
Honey – ¼ Tsp
Orange zest – ¼ tsp
Toasted sesame oil – 1 tbsp
Sesame seeds – 2 tsp
Preparation Method
Step 1 – Preheat the oven to 425 degrees F.
Step 2 – Bake garlic for 45 minutes on a sheet of aluminum foil with 1 teaspoon of the olive oil drizzled on it. Remove from the oven and open the foil. Allow the garlic to cool.
Step 3 – Place the kale in a medium bowl. Now add a teaspoon of olive oil. Rub the oil into the kale for about 2 minutes gently. Add the broccoli slaw and onion to the kale.
Step 4 – Discard the skin of roasted garlic cloves and place into a separate bowl. Add orange zest, rice vinegar, honey, and soy sauce into the garlic until smooth. Add sesame oil and the remaining olive oil.
Step 5 – Add veggies to the bowl with the dressing. Toss and sprinkle sesame seeds.
Step 6 – Serve immediately.
2. Sesame Seed Jaggery Balls
Sesame seeds are rich in calcium, good fats, fiber, and a number of essential minerals and vitamins, which are great for the hair, skin, and overall health. So, go ahead and incorporate these healthy seeds into your diet!
This recipe is good for young, old, and kids.
Ingredients
Sesame seeds – 1 cup
Melted Ghee – 3 tablespoon
Water – 1/2 cup
Powdered jaggery – 1 cup
Black cardamom – 8
Preparation Method
Step 1 – Dry roast sesame seeds in a flat pan on medium heat until they turn pale golden.
Step 2 – Put the jaggery and water in a pan. Heat and allow it to melt and forms a thick syrup. Drop a little syrup into a bowl of chilled water. If it forms a ball, your syrup is ready.
Step 3 – Now add the toasted sesame seeds to the syrup. Mix well.
Step 4 – Add some ghee and cardamom powder. Mix well. Take the mixture off from the heat.
Step 5 – Grease your palms with ghee. Create a golf ball-sized lump of the warm mixture. You must roll it between your palms till smooth.
Step 6 – Lay the balls on a greased plate to cool. These will soon harden to candy-like texture.
Tip  – You can store jaggery balls for up to 10-15 days in an air-tight container.
3. Sesame Seeds Pulao
This is a delicious dinner recipe. It is highly nutritious with white sesame seeds added as one of the main ingredients.
Ingredients Required
Basmati rice – 2 cups
Red chilies – 4-5
Sesame seeds – 2 tbsp
Peanuts – 1/2 cup
Cashew nuts – 1/2 cup
Cream – 1/2 cup
Desi ghee – 3 tbsp
Mustard seeds – 2 tsp
Curry leaves – 10 -12
Uncooked urad dal – 1 cup
Salt
Preparation Method
Step 1 – Wash the rice with water. Soak for a while.
Step 2 – Dry roast the red chilies in a pan and add sesame seeds.
Step 3 – Grind them. Keep aside.
Step 4 – Heat a pan and add desi ghee. Add peanuts and cashew nuts and fry them.
Step 5 – Once they turn brown, take them out. Keep aside.
Step 6 – Heat ghee and add cream. Mix well.
Step 7 – Add the fried nuts to this mix.
Step 8 – Allow it to cook for a minute or two. Pour it out in a bowl and pour this over the rice once cooked.
Step 9 – Heat some ghee in a flat-bottomed pan.
10 – Add the mustard seeds, curry leaves, and urad dal.
Step 11 – Mix well. Add the ground sesame seeds and red chilies once the daal turns golden brown.
Step 12 – Mix well. Add some water (2 cups or more). Allow it to boil and add rice.
Step 13 – Stir gently. Add a pinch of salt.
14 – Allow it to cook on low heat till the water evaporates.
Step 15 – Add nut and cream mixture once the rice is cooked.
Step 16 – Mix well. Cover it with foil paper and allow it to cook for 2- 3minutes.
Step 17 – Serve hot.


References:
https://food.ndtv.com/lists/10-best-sesame-seeds-recipes-1712210
https://www.ndtv.com/food/sesame-seeds-til-for-winters-warming-benefits-and-5-delicious-recipes-to-try-1952389
https://www.myfooddiary.com/blog/winter-salad-with-garlic-sesame-dressing