How often do you really need to shampoo your hair? If you have oily hair, your answer to this question would be every single day. A person with a normal sense of good hygiene would not be able to sit still with grimy and greasy hair. Grimy hair smells bad and is dirty too. In addition, your hair starts feeling itchy if not washed for many days, and the feeling is totally uncomfortable altogether. If you shampoo your hair every day then you expose your hair and scalp to serious damage. Yes, you read it right! According to many dermatologists and skincare experts, shampooing your hair every day eventually strips your hair and scalp of its protective sebum. Moreover, sebum is the natural oil that our body produces in order to keep your skin and hair moisturized. Shampooing everyday results to dandruff and scalp irritation as your scalp starts producing more oil in order to compensate for the loss.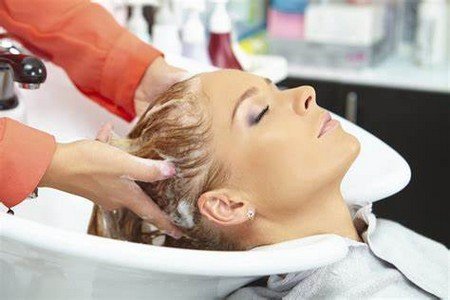 Washing and Shampooing Your Hair Properly
The most important thing when it comes to hair care is properly washing and shampooing them. Cleaning your hair helps in removing the dirt and other impurities from your scalp. In addition, properly washing your hair helps in maintaining your beautiful tresses. However, washing them daily may lead to damage and breakage too. Washing your hair on a daily basis leads to dry scalp, which eventually takes away all the natural oils from your hair and making them look more dull, frizzy, and brittle. It is best advised to wash your hair thrice a week with natural shampoos or any good herbal shampoos available in the market. Moreover, it's important to choose a shampoo according to your hair and what works best for you.
Finding the Right Shampoo for Your Hair
There are many different brands and types of shampoos available across the world for Asian hair, from a wide array of cheaper and common brands that you can purchase from any local market or pharmacy stores to branded and expensive shampoo brands like L'Oreal and Vella that can only be bought from salons and hi-end stores. Therefore, how to choose one for yourself?
1. Hair Type
Firstly, you need to understand your hair type. It is easier to understand what type of shampoo your hair will need if you have coloured or rebounded your hair recently. If you had your hair coloured recently, then you will need a shampoo that will protect your hair colour and not strip it from your hair.
2. High-moisturizing shampoos
Good shampoos for coloured hair are enriched with higher moisturizing content because your hair tends to become dry after a colouring. If your hair is dry, oily, or thin, then you need to use different hair types of shampoos.
Buy-Wélla Professional Enrich Moisturizing Shampoo for Dry and Damaged Hair 250 + Mask 150 Combo Pack
Therefore, if you frequently shampoo your hair, it damages your hair because of the harsh chemicals found in the typical commercial shampoos. You should use herbal shampoos and natural remedies to wash your hair to keep them silky and strong.
Related posts:
Right Way to Shampoo and Condition Your Hair