Holi is a fun-filled and lively festival in India celebrated on the full moon day of the Phalgun month of the Hindu calendar. The celebration of this festival begins with the lighting of the bonfire on the eve of Holi. On the very next day, everyone gathers outside their houses and smear each other with bright colored powders called 'gulal'. But those concerned about skincare before and after Holi need to read this post first!!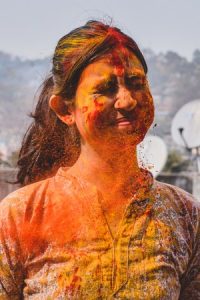 In order to enjoy this day to the fullest, you need to take care of your skin properly. With proper skin preparations before going out for Holi, you can protect your skin from harsh colors and avoid any damage. Below, some useful tips that you can try and use for skincare before and after Holi bash in order to keep your skin safe from harmful chemical colors:
Skincare Before Holi Celebrations
Kansa Wand for Face & Body Plus FREE iYURA Kansa Oil
1. Moisturize thoroughly
Before starting your Holi celebrations, liberally moisturizer your facial skin with a good moisturizer that included SPF 50. This will help to save your skin from sun rays, dust, pollution, and of course Holi colors.
2. Applying Foundation
Next, it is best to apply a good amount of foundation on your face as this will provide another layer of protection to your skin from dry colors. You should also apply Vaseline to your lips to keep them hydrated.
3. Massaging your Body
You need to massage your whole body with oil at night before Holi. This is best to prevent your skin from the harmful chemicals present in Holi colors. You can use almond oil, mustard oil, or any cold cream.
4. Applying Homemade Face Pack
For this pack, you need to mix 1 tablespoon butter, few drops of lemon juice, cucumber juice, radish juice, tomato juice, and a bit of turmeric and apply it to your face and neck. When the pack gets dry, you need to gently rub it off with rose water and glycerine. This face pack is very effective as it moisturizes your skin and makes it easy for the colors to be washed away with cold water.
5. Save your nails
While picking colors to apply to others, the colors may stain your nails and settle within. Therefore, keep your nails short and apply two coats of dark nail paint to avoid staining.
6. Hair protection
The Holi colors can damage your hair too. Besides, skincare before and after Holi, you need to care for your hair too. Good oil massage will protect them well from all the pollution, colors, and sun. Therefore, massage your hair with coconut, almond, or olive oil before going out.
Besides the above, wear sunglasses to protect your eyes from harmful colors. Also, wear anti-slip footwear to avoid any accident while playing Holi.
Skincare After Holi Celebrations
1. Cleaning your Face
You need to use cleansing milk to wipe off the entire color from your face and then wash your face with a mild face wash in order to let go of stubborn stains. Post that, use a cotton ball soaked in coconut oil to apply to the skin. After five minutes, wash the face with a mild cleanser.
2. Using Lemon Wedges
You can use lemon wedges to remove stubborn stains of gulaal from your face and other parts of the body. Using lemon wedges is effective as it has natural bleaching properties which help in removing stains easily.
3. Applying Besan Face pack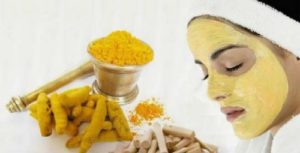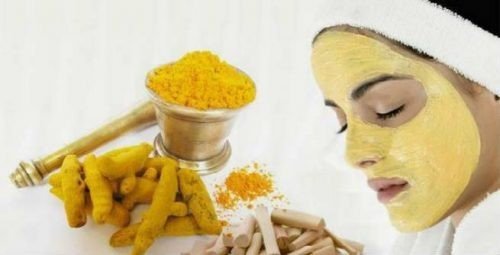 After playing Holi, you can make a face pack at home by using besan, milk, turmeric powder, and sandalwood powder and apply it on your exposed areas like face, neck, and hands. It is best as it rejuvenates, revitalizes, and soothes your skin after the use of harmful chemical colors on your body.
4. Honey Face Pack
Another nourishing face pack that you can use is honey and curd. Mix them together and apply the same on the face as well as the neck. Let it sit for 10 minutes and then wash off to get hydrating and clean skin.
In case, your skin gets rashes and irritation due to colors, consult your skin specialist for proper treatment.
Follow the above tips for skincare before and after Holi, to enjoy the festival with no worries. Happy Holi!!
Related post-
Homemade beauty treatment for skin and hair after Holi