Natural skincare is caring for the skin in the natural way i.e. enabling the skin to take care of itself without the assistance of any synthetic material or chemical. The way to beauty cannot be cut short. Rather it is a continuous and regular process. Once you have determined to achieve perfect skin and an ideal well-shaped body then the target cannot be farther. All you need the efforts made in the right direction and follow the skincare tips given here.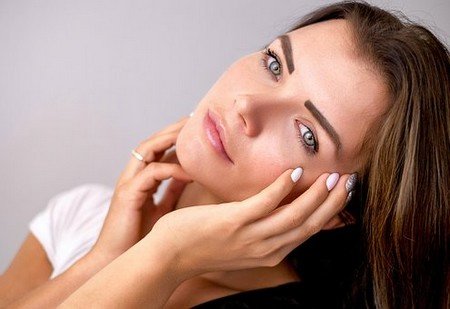 So what could be the right ways to reach your goal? Here are natural skincare measures:
Following are the 14 skincare tips for maintaining healthy and glowing skin:
Drink lots of water:
1. First and foremost skincare is to drink lots of water to detoxify the body. Also, add a dash of lemon juice to a glass of water and drink it daily in the morning. Not only this will cleanse the body from within but also it will help you in losing the excess flab.
2. General cleanliness is another natural way to skincare. Daily wash, wearing clean clothes, using a clean mattress, bed covers, pillows are also part of general cleanliness. Clean skin is the key to keep away any type of skin disorder.
Lime juice and rose water
3. Wash your face gently and apply the mixture of lime juice and rose water (1:1) ratio for 25-30 minutes. Then wash it off and pat dry. Repeat it every night. It will help in curing acne.
4. Healthy eating habits are very important to keep your skin free from all types of skin issues. Your daily diet should be a mix of various raw fruits, fresh vegetables with good nutrient value to provide freshness to your body and getting rid of body toxins.
5. A healthy body is a way to healthy skin. So join some sport or go for a brisk walk daily. It will provide freshness to your mind and body. Another option is swimming or dancing classes. These will build up your stamina and make the body flexible. And that is not all. The body will get into good shape.
6. Yoga is the oldest and yet the latest mantra to beautiful you. Try it. It will provide maximum life-giving oxygen to the body and also rectify the imperfections within and outside the body. It provides sound sleep and also works as a stress buster. Stress-free life keeps your body and skin healthy.
Avoid excessive exposure to the sun
7. Excessive exposure to the sun is also one of the main causes of skin diseases; avoid it to keep your skin healthy.
8. Express yourself musically, verbally, or artistically. The release of inner feelings and insecurities eases those facial muscles. Smile and say bye to dark circles and frown lines on the face.
9. The key to clean and soft skin lies in your kitchen. Just apply a paste of papaya for half an hour and rinse. There you are with fresh and supple skin. Another fruit good for the skin is banana. Make a paste out of it and repeat the process as above. Citrus fruit juices are also healthy for the skin when they are added to different types of face packs.
10. Mix a pinch of turmeric powder in one tablespoon of coriander juice and apply it on the washed face every night. The remedy is effective for blackheads and pimples…
11. Various facials are there to treat a variety of skin problems. The time and pollution snatch away the softness and elasticity of the skin. These can be restored with the help of the right facials like a silver facial or gold facial. The essential elements present in these cleanse, nourish, and illuminate the dull skin.
Homemade Recipes
12. Many traditional and homemade recipes are also very effective to prevent and cure various skin problems.
13. Besides that, a lot of natural skincare products (herbal products) are also available in the market. These include things extract of various shrubs, herbs, like grapes seeds, lavender oil, aloe vera, etc., which don't have any side effects.

Organic Lavender Oil, 100% Pure, 4 oz, NOW Foods – $40.79
from: VitaSprings.com
14. Last but not least one is to have faith in you. The positive attitude and self-confidence show up on the face. So chin up and cheer up.
These seem to be a long list. Take up one at a time and follow religiously. You will feel the difference in your body as well as in your life. Once you achieve your target of beautiful you, don't forget to revert to us for further guidance.
Natural skincare Guide- Homemade Recipes" contains step by step guide for maintaining healthy and younger-looking skin. Homemade recipes given in this eBook are safe, cost-effective and helps to defy the effect of aging from your skin.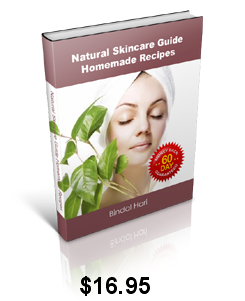 You will find very effective above-mentioned skincare tips for healthy and glowing skin.
Related Post: