Unwanted hair not only looks ugly but they can also be problematic. It is better to get rid of such unwanted hair and make skin smooth and silky. There are various methods which one can adopt to remove unwanted hair. Here are mentioned some methods to solve your unwanted hair problem without making the skin hard or unattractive.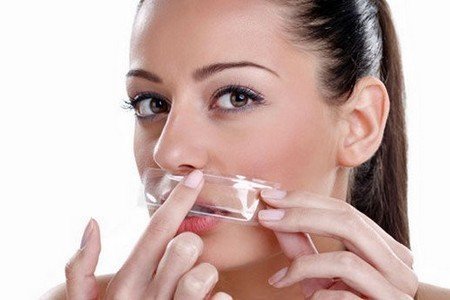 Unwanted hair may appear on face, neck, chest, back, stomach, legs, hands and at rear ends. One may find different methods useful for different body parts.
Meaning lord shiva New Women Sensitive Touch Trimmer Shaver For Women (Eyebrow, Face, Underarms And Bikini Hair Remover)/new product
Plucking or tweezing:
This method is suitable for eyebrow shaping and removal of unwanted facial hair. It is a manual process and is applicable for stray hair and not for large areas of hair. Secondly, it will be better if the process is done by somebody. The process may be a bit painful also but a very cheap way of hair removal.
Epilators:
Epilators of different brands are also available in the market to remove hair at home. The results can last for weeks but may vary from person to person. It is good for arms and legs hair removal.
Shaving:
It is another temporary method of unwanted hair removal. A razor is used to remove hair. It is quite easy and inexpensive without causing much irritation. Body part like underarms can be easily shaved with the help of a razor. One should use a clean razor so as to avoid infection.
Waxing:
Hot wax is applied on unwanted hair and a cloth strip or disposable strip is placed over it and pulled off to get hair removed. It can be painful but it can be done at home without any assistance. Hair of arms and legs can be easily cleared without spending much amount. However, the hair may not be removed completely at one time and may require repetition. The result may last days.
Depilatories
These are chemical creams for hair removing. The cream is smeared on the hair and after some time it is washed off with lukewarm water. Such creams remove hair on the surface of the skin and may require frequent usage. They can be painless, fast, easy, and cheap but may darken the surface of the skin.
The above methods are temporary and may need to be repeated at short intervals. There are however permanent solutions also to get rid of unwanted hair.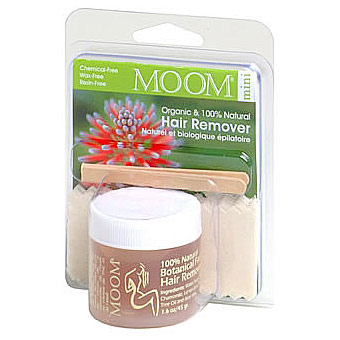 Organic Hair Remover, Face/Travel Kit, MOOM
Electrolysis: 
Electrolysis method uses electricity to remove unwanted hair. The concerned skin area is targeted with electricity which causes local skin damage. This method is tedious and expensive. And it is painful also. But the results are sure if the method is done correctly.
Laser Technique:
Laser Technique is yet another method of permanent hair removal and permanent hair reduction. If performed properly the results are amazing. But for how long the result will last has not been ascertained. In the same flash, lamp method provides hair removal solution. But the claim of a permanent solution may not be true for all consumers.
A combination of different hair removal techniques can be used only after consultation with a dermatologist. But claims of painless and permanent solutions should be verified.
Skincare after hair removal is equally important. There are some common tips like:
•Apply moisturizer on the concerned skin area regularly.
•Avoid using chemical-based soaps for some time.
•After laser hair removal avoids direct sun rays.
•Also, avoid harsh rubbing or soaping of skin for some time.
•Specific after skincare range of products can be used which slows hair regrowth and makes the skin lighter and smoother.
Therefore take your time to choose the right method of hair removal and don't miss the after skincare process as well.