The time is ripe when people like you understand that the makeup and the cosmetic products you are using daily are the major sources of chemical intake for your bodies in the long run. Rather than doing that, you can easily switch to natural DIY Beauty and Skincare from the laps of nature and reap results that are far more effective and without any side effects!
Some of the natural DIY beauty and skincare tips are discussed below to solve most of your beauty woes.
1. Baking Soda skin wonders:
It has an array of benefits but did you ever think that this can be easily included in your daily skincare regime which can give you beautiful and glowing skin in a jiffy! Baking soda when mixed with natural ingredients like honey makes up for a great face scrub and boosts the circulation in the face and without tearing away the top layer of the skin! The easiest way to implement this is by mixing a spoon full of pure honey to a full spoon of baking soda and take it on the palm with a few drops of water. Gently rubbing the mix on the skin and leaving it on for a few minutes before rinsing off with lukewarm water serves the purpose pretty well!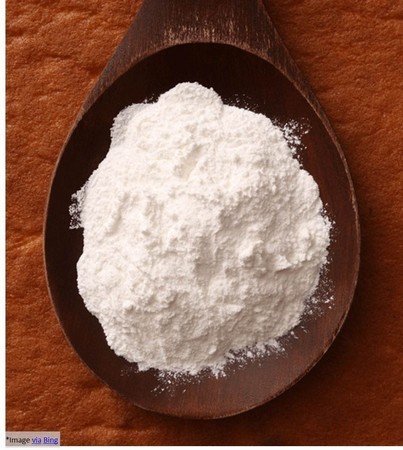 2. Natural DIY beauty and skincare recipe with Honey face wash:
Honey as known to all is great for the skin due to its array of properties, it thus is great for the skin too. To get naturally soft and smooth skin, you can make a simple honey face mask for your skin and reap the best results. To prepare this mask you would first need to take a warm shower or stick your face on top of a bowl of hot water so as to open the pores on the skin. The next step is to warm some pure honey and rub the same on the face and just let that be for at least half an hour. Thereafter first rinse the face with warm water and then rinse off with cold water to close the open pores. This done regularly acts as a great and gentle face wash and can result in a great skin enhancer for sure!
3. Avocados and Bananas for hair conditioning: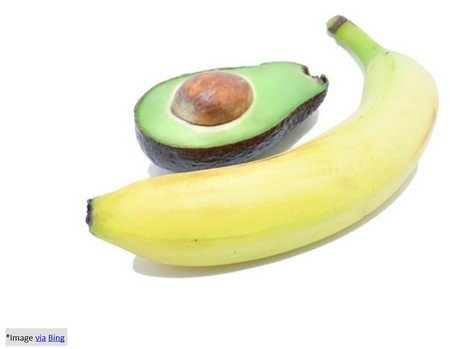 This one is a great natural DIY beauty tip to enhance the look and feel of your manes in a jiffy! While hair straightening treatments at the parlor become way too expensive, you can try this simple and DIY remedy to make the hair smooth and wonderful to touch. Make a mixture of one full banana with an avocado till it takes the form of a puree. You are free to add essential oil too in case banana smell bothers you! Put the mix onto your pre-dampened manes and comb through and simply sit through for at least fifteen minutes with a shower cap before rinsing off with water.
4. DIY pure pumpkin facial magic: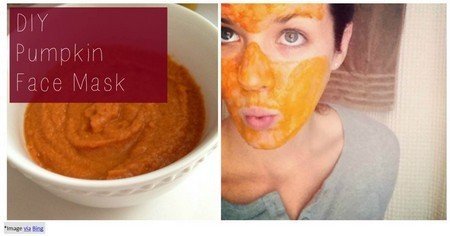 Pumpkins are indeed great for the health of the body, but also it is as great for the skin too! And the best part, you can use the worn-out or the painted ones for this purpose with extreme élan!
To make this face mask, you need to take out the healthy flesh of the veggie and leave out the slimy and the seeds in them and then boil it. Once the boil is ready, you need to throw the pieces into a blender or a mixer and grind it to create a puree, plain and smooth! After this, add two spoons full of this puree to half a spoon of milk and half a spoon of honey to create a paste and then apply the same onto the face. Wait for 20 minutes before rinsing off with lukewarm water and get the best of glowing and shiny skin you have always wished for!
5. DIY acne spot removal treatment: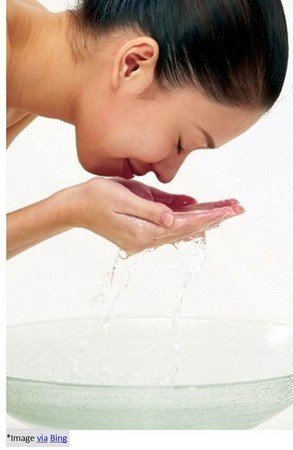 This is for those who are prone to acne and their skin is blemished with it and looks rough and sad. This simple beauty trick is just out of the closet which is natural DIY beauty and skincare and safe to apply onto the skin and uses a mix of brewer's yeast, water, and fresh lemon juice. Prepare a fine mix of all the ingredients together and apply the same onto the blemishes and leave it covered in a bandage for about ten minutes, and voila! This treatment would definitely help you get rid of the bad acne marks if applied at regular intervals.
6. Scrub with the goodness of sugar and almonds: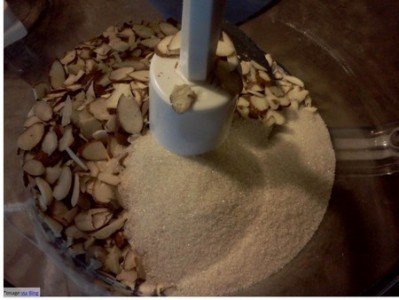 You must be aware of the fact that skin exfoliation should be a part of your daily skincare routine as it helps in getting rid of the dead skin cells which make the skin look dull. Well, here is the natural DIY beauty and skincare exfoliation tip which you can use regularly as it would not only make the skin brighter but smoother and healthier too!
To prepare this you would need to mix 1 full cup of white sugar with half a cup of brown sugar, three spoons of fresh cream, two spoons of olive oil, and half a cup of finely ground almonds in a bowl. After the mixture is ready, you just need to apply it all over the face in slow circular motion and follow it up by rinsing off with warm water. The best part is that this is storable and can be refrigerated for future use too!
7. The amazing DIY intensive hair conditioner: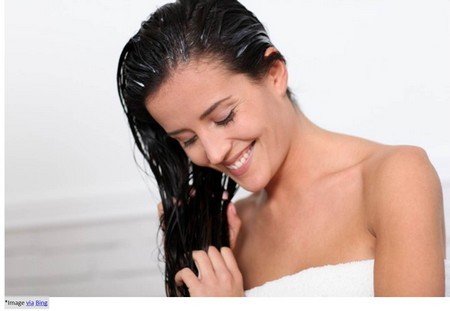 Is it so that your beauty is not getting the praise it should due to the dull and dry manes that you are stuck with? If yes, nature has some of the best ingredients for you to start loving your manes for once more. To make a great intensive hair conditioner you would just need to prepare a paste of coconut milk and avocado by blending the same in a mixer or a blender and apply the mix directly on the hair. Leaving the spread on for about half an hour before rinsing off does the wonder in a jiffy!
8. DIY face mask for a de-stressed you!: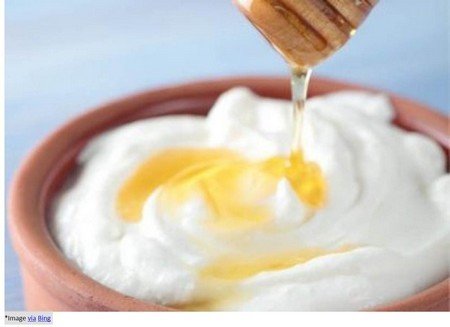 This one is a wonder element in case you are looking ahead to a natural and DIY tip to enhance the beauty by de-stressing your face. To prepare this, you would need to mix two parts of plain thick yogurt (homemade is better!) with one part of pure honey and spread the mixture all over your face. The next step is to just simply let it be for at least 15 minutes before rinsing off with warm water. This face mask would not only de-stress you and your skin but also bring out the glow in you!
9. DIY beauty and skincare mask to get clear skin:
This one is a true natural DIY beauty wonder which you can easily prepare at home and yes, with all-natural ingredients which would not be harsh as the chemicals at the parlor and the store near you for sure! On occasions of a forthcoming party, prepare yourself for some DIY as this facial would need you to get to work to get flawless and clear skin in a few repetitions.
To prepare this one, you would need to add a teaspoon of fresh lemon juice to a single egg and about two spoons of cooked oatmeal. Once the mix is ready, you can start applying the same onto your skin. Leave it on for at least ten minutes before rinsing off with normal water. You would surely get the clear skin you have always vouched for!
10. A great DIY toner for sensitive or acne-prone skin: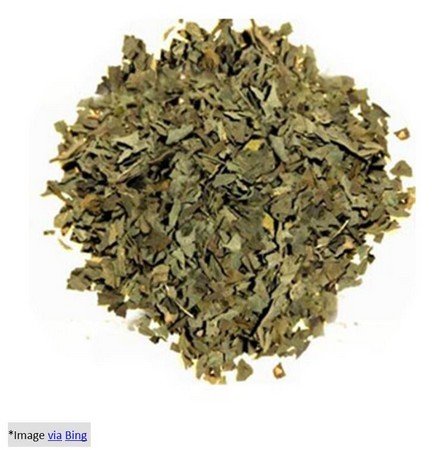 This DIY toner uses basil leaves as its base is the best natural beauty tip for sensitive or acne-prone skin. It contains the antiseptic properties of basil which improves circulation in the skin. It also helps in getting rid of the acne-causing bacteria. To prepare this, crush some dry basil leaves and put them in boiling water and then let the mix cool. Once it is cold, strain the leaves and put the clear liquid in a spray bottle. Now you can use it as a toner as per need. You may also use a sponge or cotton ball to spread the liquid all over the face. Using it daily does wonders and helps enhance facial beauty too.
Related Post: