Enhance the beauty of your eyes with the right kind of makeup. Perfect eye makeup can bring the desired attention to your face while serious flaws in the makeup can bring only negative appraisal. Therefore, it is essential to understand certain facts and follow tips for beautiful eye makeup and become a head-turner with your makeup skills.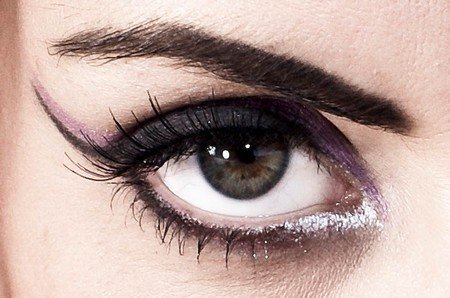 Here are 12 tips for beautiful eyes:
1. The type of eye makeup largely depends upon your skin tone as well as on the color of your eyes. Remember this basic rule and you will never fail. It is a myth that your eye makeup depends upon the color of your dress. In fact, it should match up with your personality.
2. Eye shadow can add high definition to your eyes. Women with dark skin tones should choose darker eye shadows like brown, bronze, and green shades whereas those fair skin tones can choose pink, blue, and silver for eye shadow.
3. Those who are blessed with beautiful green eyes would look attractive in green undertones of eye shadow and those with blue tones would look best in blue tones of eye shadow. Brown and plum tones would be suitable for those women who have brown eyes.
4. Lighter shades highlight the eyes and make them appear larger while darker shades minimize the look. You can emphasize your eyes by combining both light and darker shades.


ETUDE – Play Color Eyes Tiger Energy Collection – 2 Types #02 Sleepy Tiger
5. Neutral colors like browns, beige, gray, taupe, and ivory suit all the eye colors and provide a soft and natural look.
6. Brown-colored eyes can play with different shades to give a distinct look every time. Use of light shades like peaches and pinks combined with dark eyeliner highlight brown eyes really well.
You can also use a darker shade along with light color to brighten your eyes. Coordinate these two shades with metallic color eye shadow such as gold to give a new dimension to your look. The real trick lies in blending the colors artistically and flawlessly.
7. If you wish to use eye shadow then avoid using expired products or products that are more than a year old. Invest in a new collection of new shades available in the market.
8. Buy two or three shades of eye shadow that can gel well together. The use of too many color shades may not bring out the desired results.


THE FACE SHOP – fmgt Coloring Stick Eye Shadow – 7 Colors #01 New White Peach
You may blend two colors to give an interesting look to your eyes. For example, for a fair skin tone, the use of a metallic color like silver when blended with light color says light blue can create magic if applied carefully.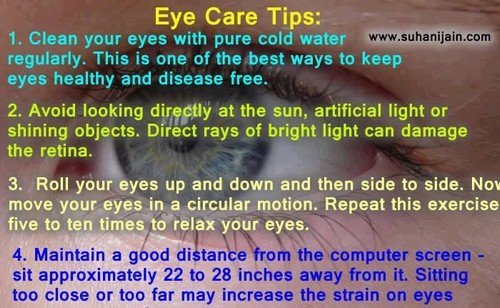 9. Remember to apply some base before starting your eye makeup so as to make it last longer. However, there is no need to base if you want Smokey eye makeup.
10. If you wish to have a more see-through finish then you may apply the eye shadow with a dry brush. But, if you aim to have a heavy and opaque look then, dampen the brush and then use it to apply the eye shadow.
11. For a more adventurous appearance of eyes then apply the same colored eye shadow on the lower lash line.
12. Beautiful eyes are incomplete without proper eyebrow shapes. Emphasize your eyebrows with an eyebrow pencil in black or brown color. The pencil should have a fine tip before you define your brows. You can either get your eyebrows waxed or tweezed as per your preference.
Following the above-mentioned tips for beautiful eyes will make your eyes Sparkle.
Related Post: