There is an old saying that you may have heard before, i.e. "less is more." When learning how to apply eye makeup, this should be one rule that you never forget. Applying eye makeup correctly will make you look even more gorgeous.
Ensure that your makeup does what it is supposed to do for you, namely enhance your skin tone, eyelashes, and eye size instead of diminishing these natural features of your face.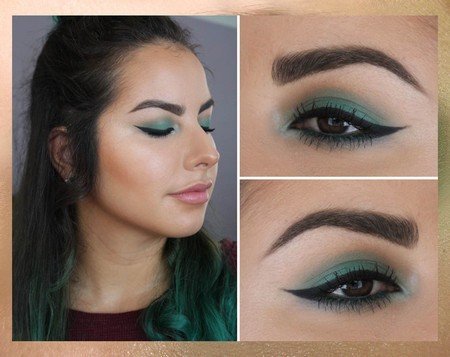 Here's, the things required to do the perfect eye makeup for any occasion,
Eye Shadow
This is the first thing needed for doing eye makeup. Always make sure that you decide beforehand as to how many eye shadow colors and shades you wish to use on your eyes.
Eyeliner
Secondly, the thing that you need the most is your eyeliner. The best way to apply eyeliner is to apply a thin line very neatly next to your eyelid bases.
Mascara
Applying mascara is a very important step as it pops up your eyes and makes them look divine.
Steps for Mastering the Perfect Eye Makeup: 
It just takes some easy steps to get a stupendous eye makeup that will make you look attractive yet ravishing:
Firstly, you need to prep your eyes completely with a good concealer. Actually, a concealer is used to cover-up all the under-eye circles and even the skin tone around your inner eye and T-zone area. To cover dark circles, put three dots of concealer under your every eye and start from the inner corner to the outer corner of your every eye to even it in a circular motion.
Primer helps in Eye shadow
Eye shadow primer is the perfect match to keep your shadow in eye shadow in place for hours. Eye base primer helps in keeping your eye shadow in place while you sleep, workout, rains, or in summer seasons. Investing in a good eye shadow primer is always advised.
For the eye shadow, choose a primary color first, as this will act as the base for all other colors and is the most important choice amongst all. At last, to complete the look apply the lighter color eye shadow above the primary color and below your eyebrows.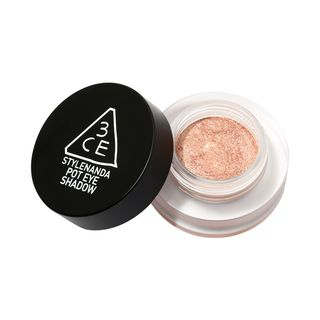 3 CONCEPT EYES – Pot Eye Shadow (Baby Latte) 2.8g – $17.90
from: YesStyle.com
For highlighting the eyes, you need to use eyeliner. This will really help to accent the eye shadow and will complete the whole look of yours. One of the easiest ways to apply eyeliner is to start from the inside corner of your eye and then work your way to the outside in just one go.


Kanebo – Chicca Liquid Eyeliner W Liquid Eyeliner Refill 02 Balsamic 1ml – $31.90
from: YesStyle.com
Now, the next step would be to curl the eyelashes. For this, you need to use an eye curler, as it will make your long lashes look more luscious.
Now, the last step would be to play with the mascara. Always apply mascara in a single stroke from the base to the tip of your eyelashes, and never the other way round or any other direction. This step will eventually "pop" up your eyes.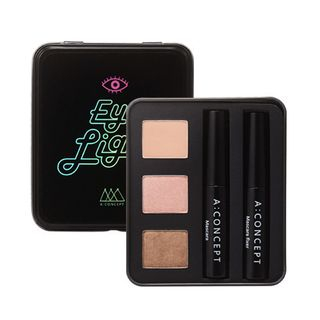 A:CONCEPT – Eye Light Daily Kit: Eye Shadow 3pcs + Mascara 1pc + Mascara Fixer 1pc 5pcs