The presence of dark circles and puffy eyes are the cause of worry for most of you. Puffy eyes and the dark circle is a reflection of inner health. Puffy eyes are caused due to the retention of fluid and get worse during PMS as you tend to retain more fluid than usual during PMS.
If you are prone to puffy eyes, cut down on salt especially in PMS. Try to sleep in such a way that your head remains elevated so that fluid does not accumulate near your eyes area.
While the presence of dark circles under your eyes can make you look tired and older. Lack of sleep is the main reason for dark circles. Some of the other reasons for dark circles are aging, dry skin, long hours sitting in front of the computer, or watching TV, and an unhealthy diet.
Take 8 hours of sound sleep every night. Reducing the dark circles under your eyes and puffiness of eyes can often be achieved with organic eye care recipes and simple home remedies:
Home Remedies for Dark Circles and Puffy Eyes
Teabags for puffy eyes
While boiling water for preparing herbal tea, dip two green tea bags and let it brew for 30 minutes. After straining, keep these tea bags in the fridge for an hour. Now place the tea bags on your eyes and relax for about 20 minutes. This will help to remove the puffiness of your eyes.
Cold milk
The lactic acid present in milk helps get rid of puffy eyes naturally along with reducing dark circles & fine lines. Dab a cotton ball soaked in cold milk under your eyes. Apply it over the dark circle area. Do it for 10 minutes. Repeat it thrice a week for effective results.
Vitamin E oil
Get rid of puffy eyes naturally with vitamin E oil. It lightens the dark circles naturally & fights off free radicals to prevent wrinkles. Before you hit the bed, apply 2-3 drops of vitamin E oil under your eyes, massage it gently & leave it overnight. Wash it off with lukewarm water in the morning.
Aloe vera gel
One of the most effective home remedies to remove dark circles overnight & get rid of puffy eyes naturally is aloe vera gel. This magic potion works well with all types of skin.
Mix a tablespoon of aloe vera gel with a tablespoon of freshly extracted potato juice. Dip a cotton ball in the mixture & apply it to the under-eye area for 15 to 20 minutes.
Turmeric for dark circles
Mix turmeric powder with pineapple water to prepare a thick paste. Spread this paste under your eyes, leave it for 10 minutes and wipe with a moist, soft cloth. Apply this mixture regularly till you get the desired result. It will not only remove dark circles but will also soften your skin.
Orange Juice to remove dark circles overnight
Enriched with antioxidants & vitamin C, remove dark circles really fast naturally with orange juice. Mix 2-3 drops of orange juice with 1-2 drops of glycerin. Apply it around your eyes with the help of a cotton ball. Leave it overnight.
Pineapple 
Pineapple is a classic beautiful fruit to remove dark circles naturally. Take 3-4 drops of pineapple juice & prepare a paste using turmeric powder. Apply this paste to the dark circle area. Leave it on for 10 minutes & wash it off with cold water. Regular application will help clear them quickly.
Tomatoes to lighten dark circles and puffy eyes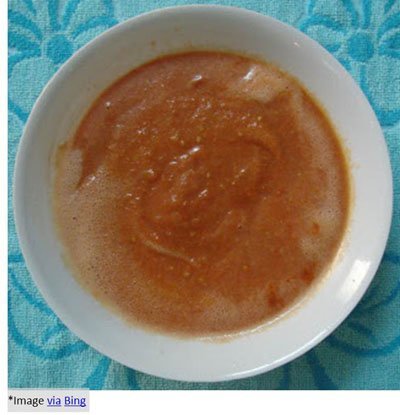 Mix one spoon of tomato juice with an equal amount of lemon juice and put this mixture on a cotton ball to gently put on your eyes and leave it for 10 minutes. Now rinse with clean water. Apply this twice a day to get rid of puffiness and dark circle under the eyes.

Potato and cucumber for dark circles
Grate one potato and a small cube of cucumber and squeeze out to get the juice. Now mix raw honey with the above juice and apply it to the eye area. Rinse off after 30 minutes. Applying this home recipe to your eyes thrice a week will diminish the dark circles.
Rose Water
A quick fix for those circles makes use of the great skincare characteristics of rose water. Take cotton bandages and soak them in rose water for a few minutes. Then, place them on your closed eyelids for about 15 minutes.
The rose water also has a calming effect on the eyes and the skin around them. This solution can remove the dark circles completely if used twice a day for several weeks.
Almond Oil
Almond oil is another natural ingredient that benefits the delicate skin around our eyes. Regular use of almond oil can brighten the skin as well as nourish it.
Take a little almond oil, place it on the dark circles, and gently massage it into the skin. Leave it overnight and wash it with cold water in the morning.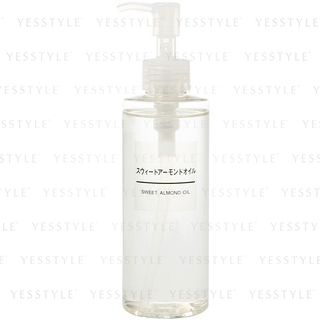 MUJI – Sweet Almond Oil 200ml – $38.90
from: YesStyle.com
Do this every day until the circles are completely gone. If you don't have almond oil, you can also use Vitamin E enriched oil.
Lemon Juice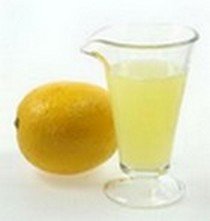 Take fresh lemon juice, dip a cotton ball in the juice, and apply it to the skin around your eyes for 10 minutes before washing it off.
Mint
Mint has a cooling effect on the skin that helps in removing dark skin. Take fresh leaves of mint, mash them gently, and spread them on your eyes. After 10-15 minutes gently rub away with a clean cloth and wash your face. You can also mix mashed mint leaves with tomato juice and smear them under the eyes and wash off after 10 minutes with cold water.
The secret of Skincare with Homemade Recipes
Do you want to learn the secret to remain healthy, look better, and taking care of your eyes with all comforts at home? Do you want to get rid of dark circles, puffy eyes, and crows with natural remedies and recipes?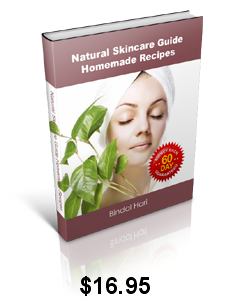 Buy the Ebook on Natural Skincare Guide and get rid of skin issues.
You can now start creating homemade, safe, affordable, organic, and effective eye care remedies, serums, and creams with ingredients available in your kitchen or nearby grocery store. Buy the ebook now!