Jamun or black plums as they are more popularly known as a wonder fruit. Not only is it used in a lot of desserts as a flavoring agent, but its health benefits also make it a desired food for maintaining disease-free wellness. While many of you must have heard about the benefits of Jamun seeds in diabetes management, there are many other properties that truly make it a wonder fruit.
With today's lifestyle taking a huge toll on everyone's health, fruits like Jamun are a rage. Most of the health and lifestyle experts vouch for the medicinal benefits of this fruit and there are many naturopathy companies that have come out with products that contain Jamun.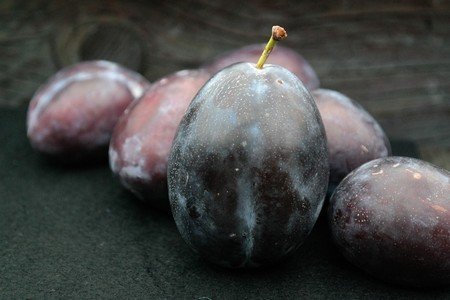 Many Benefits of Jamun or Black Plums You Need to Consider
Jamun is laden with nutrients such as protein, calcium, essential Vitamins, carbohydrates, iron, minerals, antioxidants, glucose, and fiber. One can infer the magnitude of benefits that this fruit brings, just by looking at the number of nutrients.
While it might be worthwhile knowing about all of them, here are the 5 most important benefits of Jamun that make it an awesome fruit:
1. Jamun suitable for diabetics
Jamun has properties that allow it to break down starch into usable energy. Due to this, it helps in maintaining the blood sugar levels. Hence, the consumption of Jamun (mainly in juice form) is ideal for people with diabetes as it keeps their sugar in check.

BZ-diabetesX, Diabetes Health, 100 Vegetable Capsules, BotaniZone
from: VitaSprings.com
2. Promotes skin health
Most of you might not be aware of this but Jamun is highly recommended for people suffering from acne. It has astringent properties which help in avoiding acne, blemishes, and pimples. Besides, the fruit helps to keep complexion clean and wrinkles at bay.
3. Jamun provides relief from stomach problems
Another major health benefit of Jamun is its capacity to treat digestive problems like dysentery, diarrhea, etc. Due to the abundance of Vitamin A and C, it is a great source of antioxidants that detoxify the body and help in the smooth functioning of the digestive system.
You may also like:
Stomach Ulcer Symptoms, Causes and Treatment
4. Aids in keeping heart healthy
Jamun has properties that prevent heart diseases. Being a rich source of nutrients like antioxidants, minerals, and potassium, it helps in preventing ailments like blood pressure, stroke, hypertension, etc.
5. Builds Immunity
Jamun is effective in averting common infections due to its antibacterial and anti-malarial properties. It is also an efficient immunity booster due to the presence of Vitamin C and anti-oxidants. Besides, the fruit has bioactive phytochemicals that prevent cancer.

Vital Immunity (Immune Support with Broccoli Extract), 30 Vegetable Capsules, Progressive Laboratories
For all these benefits of Jamun, would you still think of skipping it from your diet? Include it in your diet now!
Related Post:
References-
https://timesofindia.indiatimes.com/life-style/health-fitness/diet/Why-you-should-include-Jamun-in-your-daily-diet/articleshow/53615555.cms
https://www.india.com/lifestyle/health-benefits-of-jamun-7-amazing-benefits-of-eating-black-plum-2570661/