Do you feel your hair has lost its shine and smoothness? Dull, rough, frizzy, unmanageable hair lacking luster can be a cause of concern. The issue can be easily fixed with a few home remedies. Here are 7 ingredients that help you get smooth hair naturally:
Aloe Vera
Aloe Vera is miraculous for hair growth. It contains useful enzymes and encourages healthy hair growth. One of the best things about aloe vera is that it has a composition similar to keratin (the protein building block of hair). This allows easy and effective penetration into hair.
How to Use: Take a tablespoon of store brought aloe gel or scrape some from a fresh aloe leaf and dilute it in a cup of warm water. Apply and comb through hair. Let it sit for around 30 minutes and rinse.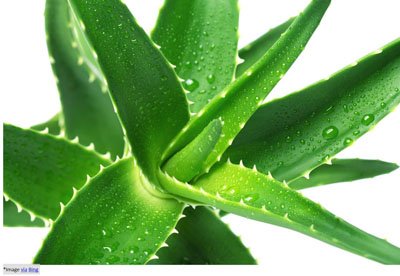 Mayonnaise
Mayonnaise is a powerhouse of antioxidants, proteins, and amino acids. The ingredients work together to make your hair shiny and soft and add strength to the shaft.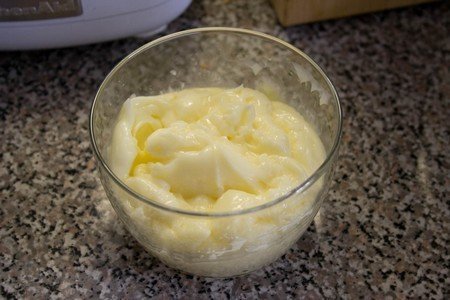 How to Use: Apply a cup of full-fat mayonnaise (according to the length of hair) on fresh, damp hair. Leave it for half an hour and wash with cold water. Follow this remedy once a week.
Yogurt
Yogurt is loaded with essential vitamins and healthy fats. It repairs damaged hair. The lactic acid in yogurt hydrates your hair and removing dead skin cells. It helps you to get smooth hair naturally.
How to Use: Mix half a cup of yogurt with 2-3 tablespoons of coconut oil. Throw in a few strawberries and 1 egg into this mixture. Blend the concoction well into a smooth consistency. Apply this mask onto your hair and allow it to sit on for 20 minutes. Cover hair with a shower cap. Wash off with lukewarm water and mild shampoo. Repeat the process once a week for better results.
Fenugreek Seeds
Fenugreek seeds are a miracle for hair care. When applied on hair, these are known to boost hair growth, clear the scalp, cleanse, and add a beautiful shine to it. Loaded with potassium, iron, protein, vitamin C, and lecithin will prevent hair loss, damage, dandruff, and graying. It will promote the thickening of hair and make it smooth and shiny.
How to Use: Soak ¼ cup fenugreek seeds in a cup of yogurt and leave overnight. Blend the mixture adding a little bit of the water to get a smooth and consistent texture. Strain the mixture through a strainer and apply the paste onto your scalp and hair. Leave the fenugreek paste on hair for about 30 minutes. Wash off with a gentle shampoo. Follow this treatment once a week to get smooth hair naturally.
Related Post:
Vitamin E and Coconut Oil
Vitamin E is a deep moisturizer. It can repair and reverse dryness of scalp and hair strands. Coconut oil protects hair from sun damage and seals moisture into the strands. The concoction will make your hair smoother and beautiful.
How to Use: Mix a teaspoon of pure vitamin E oil and 4-5 teaspoons of coconut oil. Take around 2 teaspoons of this mixture and apply on the scalp and hair. Leave the mixture for half an hour and wash off with mild shampoo. You can preserve this mixture in an airtight jar for reuse later. Follow this treatment twice a week for best results.
Eggs to getting Smooth Hair Naturally
Eggs are good for hair. Loaded with fatty acids, protein, and lecithin, these are very effective for adding natural shine and moisture to the hair.
How to Use – Simply take a white egg and add a tablespoon of honey and olive oil each. Beat until the solution forms a thick paste. Coat entire hair length with this paste. Cover your hair with a shower cap for 30 minutes. Wash off with a mild shampoo.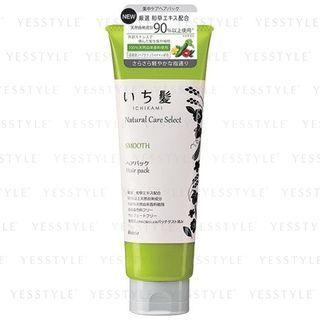 Kracie – Ichikami Natural Care Select Smooth Hair Pack 180g
from: YesStyle.com
Natural Hair Smoothie
Yes, smoothies are not just for your body; they can soothe and smooth out your hair too. So, try out this truly indulgent homemade mask.
How to Prepare – The process is very simple. All you need to do is mash together 1 ripe banana with 2 teaspoons of plain yogurt. Beat until you get a smooth paste. This concoction is highly moisturizing and helps treat scalp and tresses. Sieve it through a strainer and rub through your scalp and entire hair length. Put on a shower cap and keep on for around 45 minutes. Wash hair with a mild shampoo and rinse well.
Related Post: