The normal skin type has balanced oil and moisture content. The skin feels smooth and comfortable after washing and has small pores.
Normal skin does not require too much maintenance. The daily routine of cleansing, toning, and moisturizing in the morning and before retiring to bed is enough to maintain the skin clean and clear.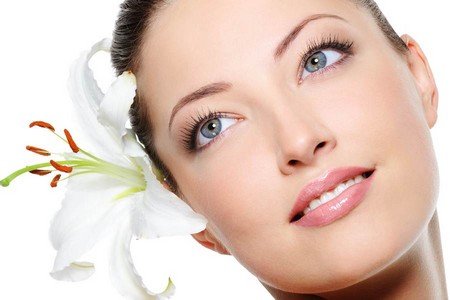 However, city life and environmental pollution are taking away the sheen from the skin. Often we ignore the need for a hygienic and healthy diet and gorge on junk food. Besides, the hormonal disturbances and aging make the skin lose its elasticity and natural shine. Therefore it is essential to follow a daily beauty regime so that the skin looks forever young and soft come what may.
To combat the adverse effects of pollution and dust, the weekly use of exfoliation cream is a must. It removes dead cells, excess oil, and dirt from the skin and rejuvenates. To exfoliate rub the scrub gently on the face and neck in circular movements and then wash off. Massage a good moisturizer after drying the skin.

Glytone Exfoliating Serum 11 – $46.00
from: BeautyStoreDepot.com
Tips for normal skin Care
A word of precaution is needed to be mentioned that excessive washing may make the skin dry and rough.
Another useful tip for normal skin maintenance is to use a good night cream that can repair and heal the skin overnight. Stress, hormonal imbalance, weather changes cause the skin to mature before time. The signs of aging like fine lines and sagging of the skin can make the skin look older and dull. Here, the use of night cream before sleeping will help in restoring the natural goodness and beauty of normal skin.
Some home remedies can also help in normal skin maintenance.
A home recipe for a normal skin face pack is to make a paste out of wheat flour and milk. Apply it for 15-20 minutes and wash it off to get soft, glowing skin.
Alternatively, apply a smooth paste made of ripe banana and honey on face and wash off after 15-20 minutes. It makes the skin clearer and firmer.
The key to long-lasting beautiful skin is the regular maintenance and care of the skin.
In addition, always apply a good sunscreen of SPF15 to 30 before moving out in the sun. It is important in winter also as harmful rays can still damage your skin. The products chosen should specifically mention the skin type.

Osmosis Skincare Protect SPF 30 Sunscreen – $30.00
from: BeautyStoreDepot.com