A combination-skin has oily skin as well as dry skin in different portions. Such type of skin with both oil characteristics and dry characteristics is difficult to deal with. Normally the t-zone is oily and other areas of the face like cheeks are dry and flaky. Therefore treatment for different portions of the face should be distinct.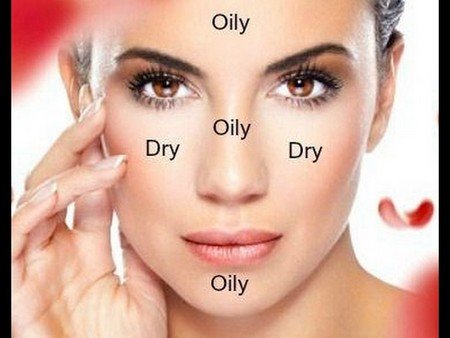 One cannot alter the skin type. But understanding the need of the skin and treating accordingly will make all the difference.
Cleaning of the face in the morning and evening is crucial to wash off excess oil. Cleaning more than twice will make the dry portions further dry and irritated.
Keep in mind to use mild products as harsh products can cause skin irritation. Choose a cleanser that is gel-based. Then apply a gentle water-based toner for oily skin portions to combat acne. This should be followed by the application of oil-free moisturizer especially for dry skin areas to get soft skin. Look for products that contain AHA which help in maintaining the sparkle of the skin.
1. The same is the case with cosmetics. Go for water-based makeup products that can absorb excess oil and provide a clean look.
2. The use of oil-free sunscreen lotion of at least 15 SPF shall protect the face from sun damage.

Osmosis Skincare Protect SPF 30 Sunscreen – $30.00
from: BeautyStoreDepot.com
3. Pay attention to the oily portions of the face while going for exfoliation.  The oily areas are more prone to acne.
4. The products chosen should be free from fragrances and not chemical-based.
5. Besides using these products, one most essential element is water. Take plenty of water to flush out toxins from the body. The glow will come from within.
6. Fruits have plenty of vitamins and antioxidants which are good for the skin. Eat seasonal fruits to obtain a healthy shine from within.
7. On a weekly basis apply a gel-based mask on dry skin area and a clay mask on oily skin to get the best results.