Summer is back with full intensity casting hot and humid temperatures, which is affecting our health severely. The low energy level and dehydration are quite common these days. In such cases, the first resort is to get a chilled soft drink of a packaged juice from the nearest grocery store, but it is not healthy. How about preparing cool summer drinks at home? Homemade summer drinks are healthy, refreshing, and cool enough to beat the heat.
Here are 5 cool summer drinks recipes for good health:
1. Aam Panna
Ingredients
500 gm Green Mangoes (Kachi Keri)
The ½ cup of sugar
2 tbsp salt
2 tbsp rock salt
2tbsp cumin seeds powder (roasted)
2 tbsp chopped mint leaves
2 cups of water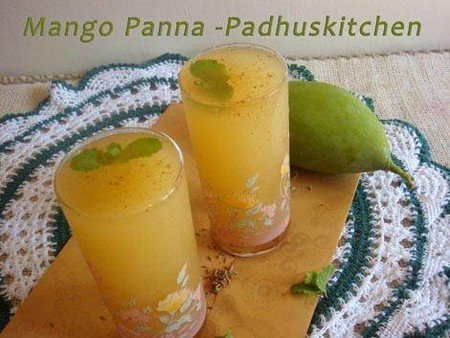 Preparation
Boil the green mangoes. Once properly boiled they'd be very tender and colorless.
Once cooled down peel it off and squash the mangoes. Remove the seed from the fruit.
Now add all the ingredients to the pulp and put some water.
Mix it well. Serve with ice.
Garnish with mint leaves.
Benefits:
This traditional drink is easy to make and has loads of health benefits.
Rich in vitamins A, B, and C
Rich in protein and iron.
Protects your eyes.
Good for diarrhea
Prevents depression, diabetes, and cancer
2. Watermelon and blueberries smoothie
Ingredients
1 Watermelon
10-15 blueberries (fresh or frozen)
Ice cubes
Preparation
Just cut the watermelon into two halves.
Scoop out the pulpy portion, which is sweet.
Put it in the blender and blend for some time.
Make sure the seeds are removed from it.
Moreover, the watermelon must be sweet in taste otherwise, you will have to add sugar which reduces its nutritional value.
Now just add some blueberries, blend it well and your cool summer drink is ready.
Benefits
Hydrates the body.
Rich in vitamins A, B, and C.
It contains large amounts of potassium.
Naturally sweet.

3. Cucumber Mint Smoothie
Ingredients
½ Cucumber peeled
2-3 mint leaves
1-2 cups of low-fat yogurt
½ tbsp rock salt
A pinch of chaat masala
3-4 ice cubes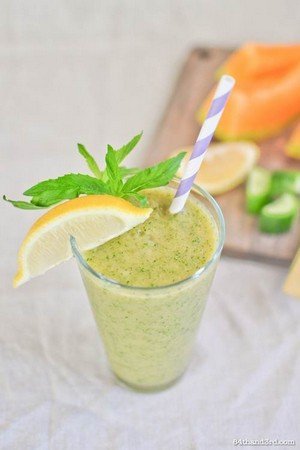 Preparation
Blend the cucumber first.
Then add the mint leaves and yogurt.
Now put some ice cubes, a pinch of salt, and chaat masala to the mix.
Blend it again and serve instantly.
Benefits
Detoxifying and hydrating drink
Rich in calcium and fiber.
Low in calories.
Controls blood pressure.
---
Related Post:
HOME REMEDIES TO PROTECT YOUR SKIN IN SUMMER
---
4. Carrot Beet Root juice
Ingredients
½ beetroot
4 carrots
¼ ginger (a small piece)
1 lemon (extracted)
A ½ cup of water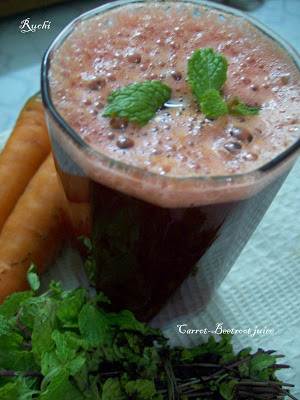 Preparation
Wash the vegetables peel them off and chop into small pieces.
Blend the chopped vegetables.
Then add some ginger and water into it.
Add the lime juice. Blend it again.
Now use sift to remove all the impurities and remains of pulp.
Pour the liquid into a glass and your juice is ready.
Benefits
Detoxifier
Regulates blood pressure
Antioxidant
Good for liver
Improves blood circulation
5. Strawberry milkshake
Ingredients
20 bright red, fresh strawberries
2tbps sugar
1tbps vanilla extract
1 cup vanilla ice cream
1 cup milk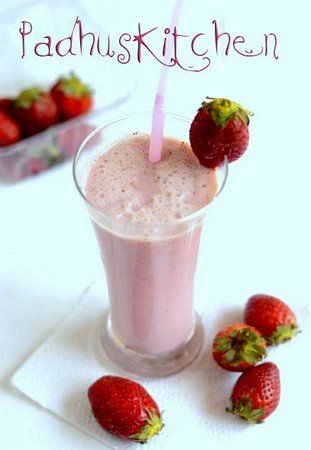 Preparation
Wash the strawberries and slice them into small pieces.
Add some sugar and freeze it for some time( 10 minutes max)
Now grind the strawberries and add the ingredients mentioned above one by one.
You may add loads of ice cream and milk.
Put the mixture into a glass and top it off with some sugar-coated berries and more ice cream.
Benefits
Milk is good for kids.
Strawberries are good for the skin.
It improves the immune system.
Improves eyesight.
Increases good cholesterol levels
These cool summer drinks recipes are lip-smacking tasty yet very healthy. Include these in your everyday diet to beat the heat and stay fit.