The first thing people notice on your face is your eyes so eye makeup is the most important one of all. People notice your eye makeup more than your eyes so it should always be flawless and attractive. Having flawless eye makeup is not any rocket science so anyone can do it without a big heck but all you need is to keep some things in your mind that I am going to tell you in this article.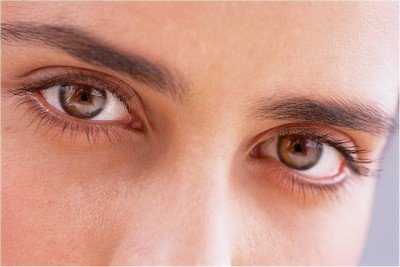 Choose the type of eye makeup according to your skin and the occasion:
For a natural look try to use eye shadows that are earth-toned.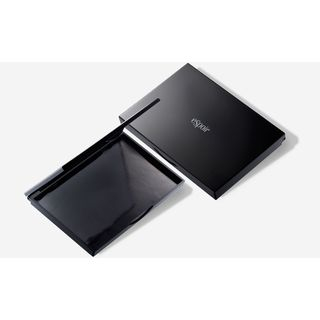 Espoir – Eye Shadow Customizing Palette 1pc – $18.90
from: YesStyle.com
For a Professional look also, using earth-toned eye shadow will be decent.
For a sexy look, you should use the smoky eye shadow that will make you a sex bomb with a lot of mascara and red lipstick.
For a special event, any kind of eye makeup can be used. You can use smoky eye shadows also but it should be tamed to make the perfect look.
There are varieties of makeup techniques for different types of eyes so one should always choose the one that suites her eyes.
Round Eyes
For round eyes always put the base color with a large brush and do not dust the medium shade completely on the lids just the outer halves of the lids for elongating the eyes. A highlighter under the eyebrow will enhance this effect.
Deep-Set or Small Eyes
In the eye makeup of Deep-set or small Eyes, your goal should be to pop out the eyes. This can be done by using light colors on the lids that will bring the eye forward. A highlighting arch should be used but close to the lash line. Using Warm color under the brow bone will increase the pop-out effect.
Close-set Eyes
The inner corner of the eyes should always be light-colored in order to make close-set eyes look attractive. Use relatively dark colors at the outer corner which will make it look like the eyes are quite apart. Using a liner only on 2/3 parts will help of eye look further apart.
 Wide Set Eye
You can use any color on wide-set eyes without any issue. Like an almond eye, it can be lined in any way you want. Deep color in the inner corner of eyes cannot be used with any other type of eyes but you can use it with wide-set eyes.
Hooded Eyes
The eyelids can be barely seen in the hooded eyes so it makes a horizontal look for your eye but you have to make a vertical look that can be done by applying the shadows vertically. Use light colors on the top and dark colors on the bottom. This will help in making the vertical look.
Prominent Eyes
Prominent eyes are also called bulging eyes. The primary goal should be to normalize the eyes delicately. Using very dark colors will make it very obvious that you are trying to recede the eyes while using very light colors to bulge the eyes more. So you should be very careful in selecting the colors if you have prominent eyes.
These tips should be kept in mind for having flawless eye makeup.
Related Post: