Looking beautiful is not only the wish but also the right of every woman. Makeup is one of the best ways through which a woman can enhance her beauty it becomes even more important when some very special occasion is what she needs to attend. What is crucial in terms of make-up is to apply it in a flawless manner which is actually very easy if you know the best techniques and uses proper products.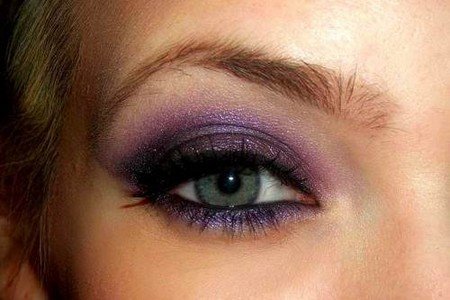 If you are able to apply tips for flawless eye makeup by using the right steps then you would not only end up looking very beautiful but will also save a lot of time.
Foundation
When applying makeup, one of the most crucial parts of your face that you need to pay utmost attention is your eyes. So you need to do it in a proper manner and also with a lot of care. The first step that you need to take before starting the makeup is to apply foundation or concealer. If you have just used a moisturizer that might either be tinted or not, you need to pat the moisturizer with little powder which you can apply using a triangular sponge. This would ensure that in the area adjoining your eye there is no shine which might look peculiar.
Eyeshades
 This would also prevent any other product that you would have used from caking in the crease of your eye. Another thing that you need to pay attention to is that you powder your eye only after the moisturizer has been absorbed in your skin. You can also use eye primer if you want otherwise powder alone can work too. When it comes to applying to make up to your eye which is flawless you need to do one thing which is that instead of using metallic or frosty eyeshades you should use the ones which are more pearl or matte.
Eyeliner
Eyeliner is another makeup essential which can give your eye a stunning look. The question is how to prevent them from smearing especially if it is a hot day. The answer to this question lies in making the use of a gel liner or eyeliner pencil which is waterproof. These products have a better-staying capacity which means the chances of smearing are reduced a lot. You can also make the use of an eyeliner sealer which would ensure that your eyeliner stays in its place only.
Eyelashes
Once you have gone through all these steps the next thing you need to do is to apply black waterproof mascara which has very little possibility of smearing. Another option at your disposal is the false eyelashes, in which when you are selecting the one you need to select that enhances the length and thickness of your original eyelashes but won't overdo it. If you are trying for flawless makeup then don't forget at all your eyebrows which if properly taken care of can add an element of completeness to your eyes and its makeup. You can fill it in with soft powder to get the desired result for flawless eye makeup.