Eyebrows are the Most Important Part of Your Face. Your eyebrows play an essential part in determining your attractiveness. Have you ever realized the significance of your eyebrows on your face? Facial beauty starts with the eyes. The prettier face starts with the way your eyebrows frame your face. People are constantly watching your eyes. And your beautiful eyebrows help sell the impression that you want to give people. You can well imagine the impact of beautifully carved out brows.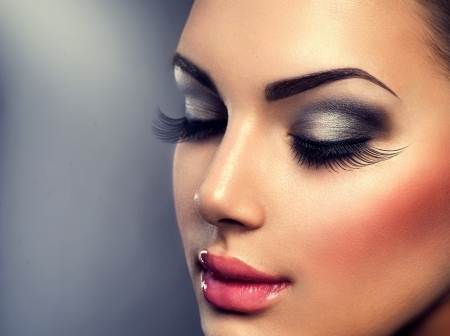 Remember, beautiful eyebrows can accentuate your beauty while badly shaped brows can spoil your good looks. Attractive brows are an appealing aspect of your body language that expresses all without uttering a word. On the other hand, brows that are not shaped or misshaped can give wrong signals about your personality.
The Secret to Beautiful EyeBrows
To get the right kind of attention for the right reasons, pay attention to your brows daily, groom them, and enhance your individuality. If you don't know how to groom your eyebrows then you are in the right place. Read on to discover several secrets (only revealed here!) that would lead you to the shape of perfect brows and beautiful you too.
1. Pamper your brows with oil massage using your fingertips. It increases blood circulation and supplies essential nutrients to the hair of the brow. The result is healthier and faster hair growth.
2. Comb your brows with brow-brush in an outward direction. It would give a perfect shape to your eyebrows.
3.  In case, your brow hair is unmanageable, then apply some brow gel on the bristles of the brush and comb the brows to tame them.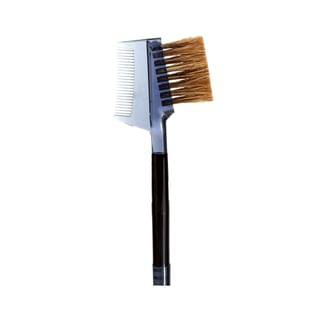 Shiseido – Brow Brush & Comb 1 pc – $18.90
from: YesStyle.com
 4. Determine the natural arch of your brow. Any hair appearing underneath the arch should be cleaned to give a clear look. Remove the hair grown from the inside and outside corners of the eyes to your brow.
5. Consider eyebrow threading. It gives precise results removing short hair from the required portion, But, leave the task to experts only for best results.
6. Plucking your extra hair daily from the brows is the right way to brow maintenance. It makes you appear well-groomed all the time. If you allow brow hair to grow naturally then the perfect shape would be lost and your face would look unkempt.
7. Avoid over-tweezing of brow hair as it will make your brows very thin or barely visible. It would spoil your appearance.
8. For those who have less brow hair, they can use a dark shade of a brow-pencil to fill the gaps. Follow the natural arch while drawing short lines with the pencil on the brow hair.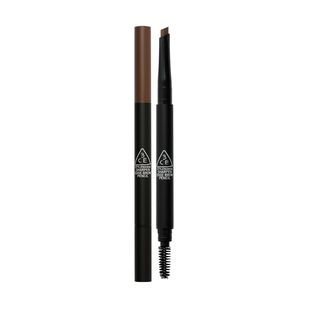 3 CONCEPT EYES – Sharpen Edge Brow Pencil (5 Colors) Copper Brown – $14.16
from: YesStyle.com
9. White hair in the brow is something nobody wants to face. To get rid of white brow hair, you either use a darker shade of a brow-pencil or use a good hair dye carefully.
10. To camouflage very sparse brow hair or asymmetrical brows, you may also go for semi-permanent makeup.  It would provide you the perfect eyebrows you always wanted to have. The task is executed by experienced technicians who will make realistic and permanent eyebrows for you. Therefore, there will be no need to maintain or pluck your brow hair on a daily basis.
Word of caution
Keep the shape of your face in mind while giving shape to your brows. You may have an oval, round, square, long, or diamond shape of the face. Neglecting the shape of your face while maintaining your brows can be the biggest blunder. It can destroy the whole beauty of your face.