Looking good is a privilege that every woman deserves to have and makeup is one sure way of getting it. Basically, a combination of beauty products or cosmetics is referred to like makeup. Since makeup has a big role in making you look beautiful and is a representation of your personality, you should know its basics and tips so that you can make the most of it.
When you apply good makeup, it tends to give you a polished and perfect look, making your confidence and self-esteem grow, and thus it is very important for you to know the art in it.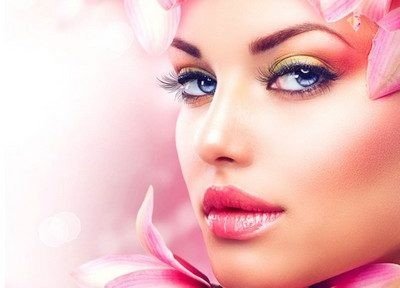 Your makeup should not only enhance your beauty but it should be perfect to reflect your imagination and creativity. The best part about knowing the correct way of applying makeup is that you don't need to drown your face in cosmetics and end up with a bizarre result. If you know the art of makeup it will transform your face from dull and dreary to attractive and striking.
Here are some very important tips that you should follow:
1. The first thing that you need to remember is to apply makeup to your face as per its shape. Like if you have an oval face, you need to shorten it at the chin and forehead with the use of dark foundation so as to make it appear more appealing.
2. If your face is rectangular or square, creating an illusion is required from your makeup. With the usage of dark foundation, these shapes are given a new definition on the four corners and thus the look of fullness is soft.
3. In the case of a round face, with the use of dark foundation at the chin and lower face you can make it appear longer. For the rest of the features of your face, you just need to manipulate and balance the shades.
4. For best face makeup you need to select your foundation carefully, keeping your skin tone in mind. Then you should know that your eyes are a very important part of your face and for the best quality makeup you need to focus more on your eyes.
5. You can give your eyes a stunning look by making the use of eyeliner, eye shadow, and mascara.
6. You can also use concealer if you have even the faintest of dark circles under your eyes.
7. Then you need to focus on your cheek which you can do by applying a lighter shade of blush and then you can blend your blush with a bit of darker color on the cheekbone region. This way your cheeks get highlighted and look even more beautiful.
8. For your lips, first, you should outline your lip with a pencil and then you should apply lip color.
9. Also never forget that for good makeup you also need to take some steps even before starting it. You need to start with a thorough cleaning of your face.
10. Then it should be followed by the use of good quality facial toner.
11. Moisturizing is another thing you should not forget before you start applying makeup.
Related Post: