Tried and tested home remedies to get a fairer skin tone
A fairer skin tone is something that is desired by all. Due to the various lifestyle changes and the increase in pollution in our environment, the skin is taking a huge toll and people are getting dull and darker with each passing day. A rejuvenated and fresh skin with a fair tone has become a rare sight and people are undergoing a number of treatments to get their glow back.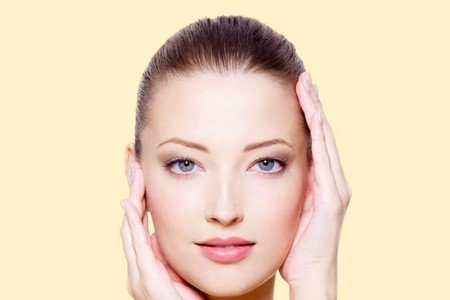 There are numerous cosmetics fairness creams are available in the market. You will get temporary fairness from these chemical-based products that evade as soon as you stop using these expensive fairness products. These products make your skin more sensitive and there is every possibility of side effects of chemicals present in these products.
However, you do not need to spend loads of money to get your skin tone back. All you need to do is to follow these simple and easy to do home remedies and you will look younger and more vibrant than before.
Some commonly used home remedies for fairer skin are:
1. Mix sugar (1 spoon) with lemon juice and scrub it over your face until the sugar melts completely. Leave it for 15 minutes and then wash it with simple running water. If you have pimples on your face then do not use this mixture as it may burst the pimples.
Take three tablespoons of honey and one teaspoon of cinnamon powder paste. Apply this paste on the pimples before sleeping and wash it the next morning with warm water. If done daily for two weeks, it removes pimples from the root.
2. Take turmeric and mix it with olive oil to make a paste and apply it over the regions you want to lighten. After gently massaging it for a few minutes, leave it on for 20 minutes, and then wash it with warm water. Turmeric inhibits the growth of melanin (an agent that causes darkening) and lightens your skin tone
3. Cucumber helps in making the skin tone lighter. Mix cucumber juice with honey and apply it on your face. Leave it for some time and wash it up to get rid of dry skin and get fairer skin tone.
4. Exfoliate your skin with a scrub every week to ensure that your skin is dust free and this will ultimately ensure that your skin tone becomes lighter and the texture of your skin becomes softer.

Elaine Gregg AHA BHA Exfoliating Cleanser with Jojoba Beads
from: BeautyStoreDepot.com
5. Coconut water can also be used to wash your face. This method is not proven, but people say that it can actually help in softening and lightening the skin. Take 100% pure coconut water and apply it over your face with cotton balls. Leave it for 20 minutes and wash it away. Do this regularly and see the change in your skin tone yourself.
6. You can also rub your skin with raw potato to impart skin lightening effects. The vitamin C present in potato helps in lightening the skin. Take a potato and cut it in thick parts and rub them over the areas you want to lighten. Thereafter, wash your face with warm water about half an hour later.
7. Avoid going out in the sun at daytime as much as you can and use a sunscreen lotion every time you step out of your house into the sun.
These home remedies are cost-effective and safe and really helpful but you should use only one home remedy at a time. Using all remedies or more than one remedy at a time may harm your skin. If you do not get the desired result with one remedy then shift to others. The results of these remedies may be different from person to person as the skin tone of all the people is not the same.