Today's modern world is all about perfect body size, fashion trends, parties, looking chic, etc. For that, you not only need to have the right products but also good and healthy skin. The latter also includes the need for beautiful underarms especially when you want to wear those classy, sleeveless dresses. Be it festive time, party time, or summer time as well, having clean and even-toned underarms is a must! So here's how you can lighten dark underarms.
Dos and don'ts to lighten dark underarms
Do's
Exfoliate your underarms at least once or twice a week as the reason for discoloration can also be deposition of dead skin.
2. Use skin whitening deodorants, which will not only make you smell good but also whiten your dark underarms. For e.g. Nivea skin whitening deodorant.
3. Wear loosely-fitted clothes.
4. Try natural remedies to lighten dark underarms.
Dont's
Do not shave your underarms frequently.
Do not use deodorants, which irritate your skin.
Avoid wearing very tight clothes.
Do not apply very hot wax on underarms. 
Quit smoking
Natural ways to lighten dark underarms 
To get light-colored armpits, you don't need to rush to your beauty expert. It is possible to maintain the beauty of your underarms at home with ingredients available in the kitchen. For your benefit, here are natural remedies to lighten dark underarms easily:
1. Olive oil and brown sugar pack
Olive oil is loaded with antioxidants due to which it has skin healing and hydrating properties. While brown sugar acts as a natural exfoliate to remove dead skin, which is mainly the reason for dark underarms.
Ingredients
3-tbsp granule brown sugar
2tbsp olive oil
Directions
Mix both the ingredients thoroughly in a bowl.
Damp your underarms with a wet cloth and apply the pack evenly on your underarms.
Thereafter, scrub your underarms for 1-2 minutes and leave untouched for the next 5 minutes.
Now, wash off with tepid water and pat dry.
Do this 1-2 times a week.
2. Coconut oil
Coconut oil is very rich in Vitamin E due to which it helps to lighten dark underarms. Moreover, it has skin moisturizing and hydrating properties.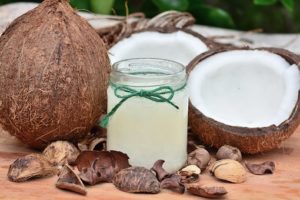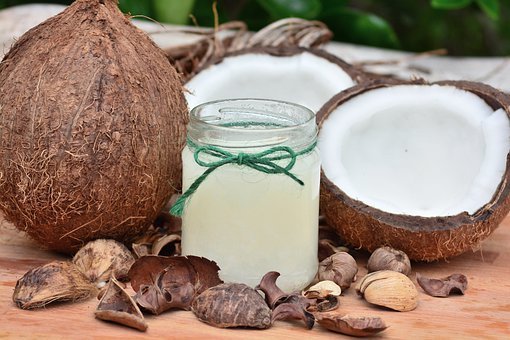 Ingredients
Directions
Take a few drops of coconut oil on your fingertips (put hand gloves if you wish) and massage it gently on your underarms for 2-3 minutes.
Wash off with slightly warm water and pat dry.
Use a gentle cleanser if the oil does not go off easily.
Repeat it alternate days for the best results.
3. Potato juice
Potato is a natural anti-irritant and has natural bleaching/skin lightening properties. It is also very effective in relieving itchiness and removing patchiness that is built-up due to pigmentation.
Ingredients
 Directions
Take a bowl and squeeze all the juice from grated potato.
Apply this juice on your armpits using your fingertips.
Wash off with lukewarm water after 15 minutes and pat dry.
4. Alum powder
Extreme sweating and itchiness can be one of the reasons for dark underarms. Alum helps to eliminate the microbes, which cause skin irritation and itchiness. In addition, it helps to maintain the natural PH balance of your skin.
Ingredients
Few drops of water
2 tsp alum powder
Directions
In a glass bowl take alum powder, add an adequate amount of water and make a lump-free paste.
Apply this paste on your armpits for 10-15 minutes before shower.
Now, take your normal shower
Do it at least once a week. 
Related post- Best tips to reduce body odor
3 beauty products that lighten armpits naturally 
1. Quia Namaya Intimate Lightening Serum:
This serum is made with completely natural plant-based ingredients and does not contain any harmful chemicals or metals. It is certified safe not only for underarms but also for also other intimate areas of your body. It is one of the most effective and recommended underarms whitening serum.
2. Dot and Key Underarm Detox and Color Correction Mask:
This detox mask contains jojoba oil, tea tree oil, and activated charcoal that help to lighten dark underarms, remove dead skin and other skin impurities. It is free from side effects and helps to get smoother and whiter underarms.
3. Leonie VC Underarm Whitening Cream:
This cream is very effective and quick in whitening dark underarms. Moreover, it has all-natural ingredients and it deeply moisturizes and softens your armpits.
Related Post: