The day of love is just around the corner people, the Valentine's Day is here once more! Excited and nervous to zero in on that perfect hairdo for the date? Worry no more! We have come up with some of the easiest yet head-turning Five hairdos for the Valentine Day that you can do for yourself and get the limelight with ease.
Some of the hairdos are:
1. Try the braided look:
This hairdo is perhaps one of the "in thing" that everyone is talking about and trying ever since the plait made a comeback in the red carpet circle in the year 2009. From the easier braids to the mermaid braid, fishtail, messy braids, loose and flowy braids, and milkmaid braids, choose whatever you fancy and bring the flavor to your V day festivities!
2. The piled-up haired look:
The bun has a variety of variations and one of them is gathering all the curly strands and make them accumulate at the top of the crown in the form of a haphazard bun. Easily created without much hassle, this one can be done by making a high pony and then curling the hairs in a bun format. Simple!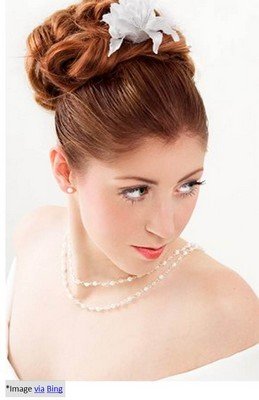 3. The curly up-do:
This is a sure inspiration from the ravishing Taylor Swift! Here the simple thing that you need to do is start curling the small sections of your tresses. After it is done, takE the strands at the back and pin them at the nape of your neck. The falling shorter strands here and there complete the hairdo with élan.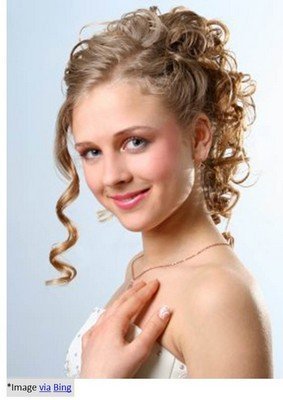 4. The heart-shaped bun look:
This is a real teaser as the hairdo is there to create a heart shape bun at the end. To create the heart shape design, you just need to map out the heart shape part at the back with a fine-toothed comb and then start rope braiding along the sides with the rest of the tresses. After that is complete, take the long ends and create a heart-shaped bun with the help of clips and pins.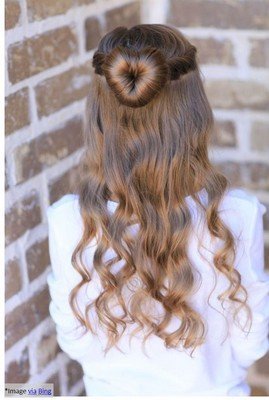 5. The messy up-do:
This is simple and yet looks great most of the time. Gather your towel-dried and hair sprayed hairs and bring on a high pony at the place. Now, take some strands each time and wind them up at the crown with bobby pins. Once you are done, a messy updo is ready for the date!
Hairstyles for women are countless like braids, buns, ponytails, flowing hair and a combination of any of these two are so much in trend. We have just mentioned Five hairdos for Valentine's day. However, go ahead to create your own style that suits your look.
Related post-
6 Quick Party Ready Hairdos to try now
Make up Tips for Valentine Day